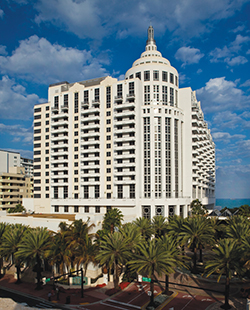 FLA's May 27 meeting will be held at Loews Miami Beach Hotel Miami Beach, Fla. — The Florida Limousine Association (FLA) will be holding a free meeting open to all industry members and vendors May 27 at Loews Miami Beach Hotel. Chauffeur Driven will be sponsoring the event.

This must-attend meeting will provide insight into a variety of topics delivered by speakers representing many facets of the industry.

FLA's Executive Director and CD Industry & Brand Ambassador Philip Jagiela will kick off the meeting by discussing sponsorship programs he's developing, plans for the association's website, and more regarding both the recent successes and future goals of Florida operators. Chauffeur Driven Publisher Chris Weiss will also be speaking at the meeting, providing a national perspective of the industry and highlighting how operators are flourishing both locally and across the country.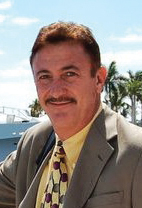 FLA President Rick Versace of A1A Airport & Limousine Service Rick Versace of A1A Airport & Limousine Service, the association's president, will present What Has the FLA Done for Me Lately?, an overview of the legislative battles that FLA and its supporters have been fighting at both state and county levels. With Uber attempting to circumvent operational licensing on a county-by-county basis by appealing for a statewide law, the Florida market has taken its TNC fight to Tallahassee, the state capital, again and again. It has also hired Sachs Media Group to serve as its PR team.

As TNCs have highlighted the public demand for and interest in applying app technology to the industry, FLA has helped develop miRide, which allows clients of luxury ground transportation operators the ability to make their reservations with either their preferred company or, in the case of the on-demand option, with the closest vehicle available. The app is slated to roll out across Florida before connecting national operators who wish to be included in its network. Representatives from miRide will be on hand at the meeting to discuss the app, its integration, and its marketing.

Mike Marroccoli of The Capacity Group will be providing an overview of the STOP program with a PowerPoint presentation about its user-friendly online courses that certify all chauffeurs who successfully complete the program.

Those who wish to attend tomorrow's meeting can still RSVP by emailing Philip Jagiela at philip@palmamc.com

Visit floridalimousine.com for more information.

[CD0515]