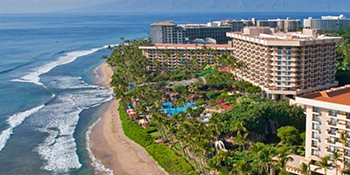 The TLPA held its conference at the Hyatt Regency
Maui Resort and Spa Maui, Hawaii — Taxicab, Limousine & Paratransit Association (TLPA) President Mike Fogarty of Tristar Worldwide ran a successful Mid-Year International Leadership Conference July 15-18, which hosted about 80 participants. This year's conference focused on the ever-growing TNC segment of the ground transportation industry.

International Association of Transportation Regulators (IATR) President Matt Daus of Windels Marx Lane & Mittendorf provided a litigation update. He discussed: California Labor Commission's ruling that an Uber driver is an employee and not an independent contractor; cases in which TNCs are being challenged for not meeting Americans With Disability Act requirements; hybrid personal/commercial insurance policies for TNC drivers; and "One Standard for All," his co-authored report saying a national fingerprint-based background check has a 1-percent error rate while name-based checks have error rates up to 43 times greater.

A panel of operators and a state lobbyist reviewed what has worked in opposing state-level Uber-sponsored legislation. They agreed that lobbyists must be retained, new allies are often friendlier toward arguments supporting public-safety regulations, gathering data on Uber and the rest of the for-hire transportation industry is an important step, and level-playing-field and public-safety messages are what resonate best with lawmakers.

John Boit, president of TLPA's public relations representative Melwood Global, gave an update on TLPA's Who's Driving You? campaign, citing a Washington Post article that said TLPA "has been Uber's primary lobbying foe at the national level." He reviewed how Uber's positive sentiment index has dropped from 52.76 percent in December 2012—just before the initiative's launch—to 31.93 percent in December 2013, and then 6.39 percent in December 2014. This decline is due to many factors, but the campaign's role was a significant one.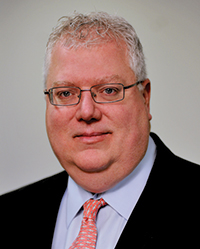 TLPA President Mike Fogarty Paul Miller, CEO of TLPA's legislative counsel Miller/Wenhold Capitol Strategies, delivered the conference's federal legislative battle update. TLPA urges Congress to let each state develop regulations for the for-hire transportation industry, including TNCs. He noted the employee-versus-independent-contractor issue is a presidential-election topic and the subject of a U.S. Department of Labor policy statement. Miller also said that the commerce committees will likely hold hearings on the sharing economy soon, and the labor and tax-writing committees may address worker status in that economy. He recommended an action plan—and boldness.

The final panel focused on retooling technology and operating models. Two operations presentations focused on how better, less expensive technology combined with operational changes and targeted marketing can grow market share while reducing wait times. IT Curves and MTData, technology vendors recently certified by Global Taxi Network, reviewed how apps work with licensed for-hire transportation companies to improve service. While industry apps enable passengers to order vehicles, track their movements, and automatically pay by credit card, they also allow passengers to make advance reservations, pay by cash, and avoid surge pricing.

TLPA's board met for more than five hours, debating and adopting both strategies and work programs to continue the public-safety and level-playing-field fight and support innovative approaches to retooling technology and service-delivery models.

"I think it is fair to say that everyone left this meeting feeling better informed, optimistic, and reenergized," Fogarty said. "For the latest information on not just surviving but thriving in the post-TNC environment, everyone should attend our Annual Convention & Trade Show in Las Vegas this October 26-30."

Visit tlpa.org for more information.

[CD0715]