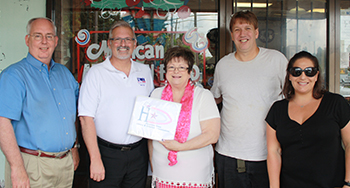 Members of the HALCA board (L to R): David Dillon of Carey Houston, President Wes Hart of American Corporate Transportation, Linda Pomerleau of Gulf Coast Limousine Services, Kevin Claypool of Atlas Limousines, and Lauren Barrash of The Wave Houston — More than 80 members and supporters of the Houston Area Livery & Charter Association (HALCA)—including Chauffeur Driven's Industry & Brand Ambassador Philip Jagiela—convened for the association's July 21 meeting, which was chock-full of guest speakers and local updates.

As Houston will be electing and re-electing its city council in November, HALCA President Wes Hart of American Corporate Transportation kicked off the evening meeting by introducing four current council members and one hopeful, all of whom had an opportunity to speak later in the meeting.

Jagiela spoke about CD's immersion in the industry as well as the upcoming Miami show in October. He also discussed how Chauffeur Driven's presence at meetings across the country has given the staff an opportunity to witness firsthand the regionally unique and nationally unifying issues, regulations, and solutions—an exposure allowing for a widely reaching perspective that can be shared with operators nationwide.

Hart, who attended NLA's Day on the Hill in June, then discussed his positive experience at the annual legislative days. He relayed how walking the Capitol halls yielded several promising meetings with elected officials, wherein the primary topics discussed were Code 179 (especially in regard to the 2015 limit reduction) and how the Department of Labor needs to protect TNC drivers under the auspices of employee rights rather than the current IO model. A particularly successful meeting with Congresswoman Sheila Jackson Lee, who indicated her support of the industry's concerns, prompted the suggestion that HALCA should draft a letter to further engage her in the issues.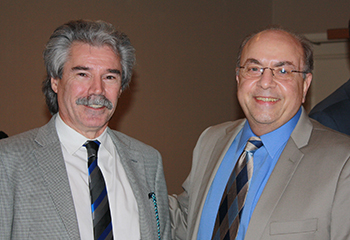 HALCA's Immediate Past President Erich Reindl of Avanti Transportation and Richard Mishriky of CTI Transportation David Dillon of Carey Houston explained his involvement with and role in the Chapter 46 ADA Task Force, which deals with the possible introduction of accessibility requirements to a percentage of each operators' fleets. Dillon has been working with the group to explain the financial and insurance-related ramifications that each company could face, which would be especially crippling for the city's many small operators. He has also been exploring alternative avenues to introduce an accessibility compromise. Additionally, Dillon provided updates on how Houston is aiming for a fourth-quarter proposal to city council regarding these issues, for which neither the taxi industry nor Uber—the only TNC currently operating in the city—have ventured any input.

The four city council candidates—incumbent councilmen Michael Kubosh, Mike Laster, and Robert Gallegos, as well as hopeful Lane Lewis—then addressed the audience. Each candidate introduced himself, offered support to the industry, and extended the invitation to hold meetings with any operator who has transportation concerns by emphasizing an election official's obligation to be accessible to those they represent. Many HALCA members seized the opportunity to vocalize their issues not only with uneven playing field TNCs are creating but also the city's demand that traditional operators divulge proprietary business information via revenue reports.

Visit houstonlimos.info for more information.

[CD0715]