Arlington, Texas — Tenney Group, industry merger and acquisition advisors, recently announced that transportation owners can now obtain a TransValuation knowing they will be able to secure a comprehensive updated annual report for approximately 35 percent of the original service cost. As with all of Tenney Group's services, the TransValuation is specifically designed for transportation companies.

Senior Managing Partner Charles Tenney explained the reason why Tenney Group launched the new service: "Many transportation business owners have anywhere from 80-100 percent of their future retirement funds hinging on the future sale of their business. Many of these same operator business owners go 20 years without assessing what their business is actually worth. This creates tremendous exposure for business owners and severely limits their ability to build and protect wealth through their business. We made the decision to reengineer how we provide business valuations so owners in our industry can cost effectively monitor and protect their greatest financial investment—their transportation business."

Tenney Group created this video for more information on its services: Separating from the M&A Advisory Pack.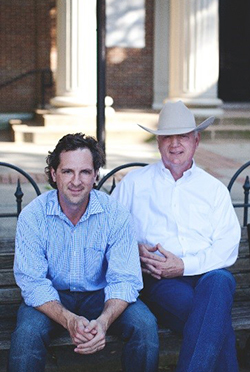 Spencer and Charles TenneyTenney detailed some of the company's most recent M&A services:
Assessing the value of a potential acquisition target on behalf of an industry buyer
Providing business sale advisory services for a NY chauffeured transportation company with $4.3M in sales
Providing buy side advisory services for a $20M ambulance looking to diversify by investing in chauffeured transportation
Providing exit-planning coaching for a $1.4M chauffeured transportation company on the West Coast
Helping a $3M family-owned business protect wealth and avoid risk while determining if the next generation is going to take over the company
Providing sale side advisory services to a $20M motorcoach company
As a Platinum Sponsor of Chauffeur Driven Executive Retreat two years in a row, Tenney Group will be in New Orleans May 1-3. Representatives will be on hand to speak confidentially about an opportunity to grow through an acquisition, to hear our insights on major industry issues and their impact on the M&A market, or to explore how Tenney Group can help you build, protect and ultimately realize the value of your transportation business. To set up a free consultation while in New Orleans, email your request to
shefner@thetenneygroup.com
or call 877.642.8033.
Visit
thetenneygroup.com
for more information.
[CD0416]