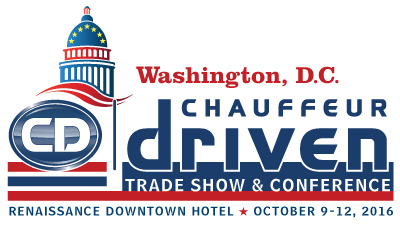 Come be inspired by our dynamic and engaging Keynote Speaker, Mark C. Thompson, at the 2016 Chauffeur Driven Show this October 9-12 in Washington, D.C. The Keynote, sponsored by Grech Motors and Mosaic Global Transportation, is scheduled for Monday, October 10 at 2:45 pm.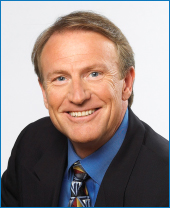 2016 CD Show Keynote Speaker Mark Thompson At a time when our industry is changing so rapidly due to unregulated competitors and the advent of the latest technology, understanding how to not only survive but thrive is on the minds of many operators. Operators understandably can get wrapped up in the fight to level the playing field, which may impact their ability to focus on their business, to think broadly about the future and compete intelligently against the disruptors. Thompson—a businessman, investor, executive coach, business speaker, and bestselling author—has spoken and written extensively about technology (including the "disruptive" kind) and will share his ideas for adapting to avoid getting run over by progress.

During his career, he has worked closely with three of the world's greatest entrepreneurs, including Steve Jobs at Apple, Charles Schwab, and Sir Richard Branson at Virgin, where Thompson is the CEO and cofounder of the VIRGIN Entrepreneurship Academy. He is an executive coach to C-level leaders in Fortune 500 companies and high-growth startups in a wide array of industries including retail, internet, pharmaceutical, healthcare, automotive, energy, and banking as well as government and global non-profit organizations like the World Bank, The U.S. State Department, and The Nature Conservancy. He was recently featured as one of the World's Top Executive Coaches and the #1 Thought Leader on Innovation Culture and Engagement by the American Management Association. Forbes Magazine has called him the "Investor with the 'Midas' touch" because of his many successful investments in a variety of industries. He is also a sought-after speaker, and has spoken to the teams of numerous world renowned businesses as well as conferences like the World Business Forum.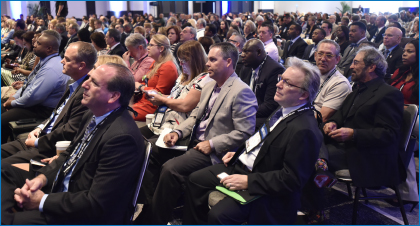 You can get a taste of what you can expect from Thompson before you head to the show. The accomplished author has written three acclaimed books on business, including Success Built to Last, the sequel to Jim Collins' Built to Last. His most recent book is called Admired: 21 Ways to Double Your Value, which reveals the secrets behind Jim Collins' classic, Great by Choice and Fortune Magazine's List of World's Most Admired Companies. He's also a regular contributor to Inc.com, Fast Company, and Forbes.com, and you can read many of his articles online for free.

This lively, on-point event is one you won't want to miss!

Registration for the show is now available at chauffeurdrivenshow.com. Don't forget to also book your stay at our host property, the Renaissance Downtown, DC Hotel, for the unheard of rate of only $210 per night.

All of the latest details are available at chauffeurdrivenshow.com. We'll see you in D.C.!

[CD0716]