CD 2016 Show pass winner Brittni Kirk of All Points Limousine (left) with CD Editor Madeleine Maccar Boston — More than 50 attendees turned out for the New England Livery Association's (NELA's) September 13 quarterly membership meeting, which was held at the waterfront restaurant Venezia. CD Editor Madeleine Maccar was among those present for the evening event.

Against the backdrop of a setting sun over the Neponset River, members enjoyed an hourlong networking session, cocktails, and the company of their peers before the meeting proper got underway. The social hour provided the perfect opportunity to introduce NELA's new initiative, an ambassador program that pairs new members with board members who help introduce them to the rest of the association.

Also debuted at this meeting was the concept of a Networking Table, which allows attendees the chance to display company brochures and leave out their business cards. The idea stemmed from the unfortunate reality that there's never enough time to catch up with everyone you want to talk to, encouraging an exchange of information and contacts to be followed up with on everyone's own time.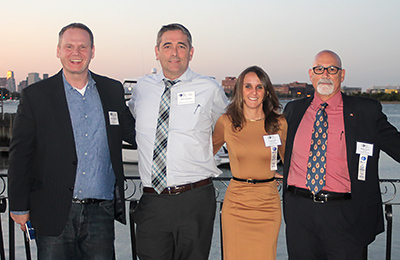 NELA members enjoyed a cocktail hour on the waterfront With the 2016 CD Show coming on fast, Maccar provided an overview of what the show offers to operators from all markets and of all sizes, highlighting the favorite mainstays and new events planned for the October 9-12 show.

Scott Duffy of Grech Motors—a NELA Platinum Vendor Member and the meeting's sponsor—spoke about how the company is pivoting from the dealer model in order to exert more quality control over its vehicles, and emphasized how both he and Grech are keenly aware of how hard the association works to lobby on behalf of the industry and seek a level playing field.

NELA Executive Director Rick Szilagyi of Lexian Management then took to the podium, thanking all in attendance for being there, welcoming new members, and reviewing NELA's recent successes and efforts. He also outlined the association's mission, reiterating how it serves the community not only with meetings but also by hosting events like the annual George Colarullo Memorial Golf Tournament and Chauffeur Appreciation day, offers a host of educational opportunities with guest speakers and a comprehensive monthly newsletter, and provide advocacy for the industry throughout New England.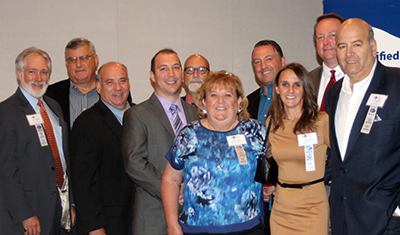 The NELA board of directors Szilagyi then examined the TNC battle being fought in each of the six states under NELA's care, denoting whether or not the association has been able to establish a legislative fund in it yet: Members in Massachusetts and Rhode Island have been contributing to a fund that serves both the chauffeured ground transportation and taxi industries with New Hampshire operators primed to establish their own. With Massachusetts recently signing HB-4570 into law to better regulate statewide TNC activity, Szilagyi clarified how its passage will yield safety victories like TNC drivers having to submit to the state's background checks, carry TNC insurance rather than simply rely on personal coverage, and make sure their vehicles undergo annual inspections.

Guest speaker Debra Weiss Ford, an attorney with the New Hampshire firm Jackson Lewis, closed out the educational component of the evening with an engaging and informative presentation entitled "The Do's and Don'ts of Employee Handbooks." While also fielding frequent questions from operators about real-life scenarios, Ford explored everything from enforceable handbook language to must-cover topics such as disability and religious exceptions, equal opportunity employment, labor laws, and the thorniness of operating in multiple jurisdictions.

A number of raffles ended the meeting, which included Brittni Kirk of All Points Limousine winning a pass to the 2016 Chauffeur Driven Show.

The next NELA event will be its combination quarterly meeting/holiday party on December 13.

Visit nelivery.org for more information.

[CD0916]