Details

Category: Industry News
Have a 2024 event that you'd like to share? Let us know! Send an email to susan@chauffeurdriven.com or rob@chauffeurdriven.com and we'll add your meeting/conference to our list of events in the monthly magazine, in our weekly newsletter, and on our website.
January
1/9
Illinois Limousine & Bus Association Holiday Party (Rosemont)
illba.org
1/13-1/16
ABA Marketplace (Nashville)
marketplace.buses.org

1/17
Philadelphia Regional Limousine Association Holiday Party (King of Prussia)
prlainc.com
February
2/4-2/7
UMA Motorcoach Expo (Raleigh, N.C.)
motorcoachexpo.com
2/20-2/21
Wisconsin Motorcoach Association Convention (Milwaukee)
motorcoach.witruck.org/convention
March
3/3-3/6
CD/NLA Show (MGM Grand Las Vegas)
cdnlavegas.com
3/3-3/5
Meeting Professionals International's European Meetings & Events Conference (Luxembourg)
mpi.org/events/emec-luxembourg
3/19-3/20
US Travel Association's Destination Capitol Hill (Washington, D.C.)
ustravel.org/events/DCH
3/25-3/26
PBA Marketplace (State College, Pa.)
pabus.org/Events/Marketplace/Marketplace-2024
April
4/8-4/9
GNJMA Meeting & Sponsor Appreciation Dinner (Lahaska, Pa.)
gnjma.com/Events-Programs/Spring-Meeting-Sponsor-Appreciation-Dinner
4/22-4/24
GBTA Canada Conference (Toronto)
canadaconference.gbta.org
May
5/3-5/7
U.S. Travel's IPW (Los Angeles)
ustravel.org/events/ipw
5/14-5/15
GBTA APAC Conference (Singapore)
apacconference.gbta.org
5/20-5/22
Meeting Professionals International's WEC (Louisville, Ky.)
mpi.org/events/wec24
5/21-5/23
TTA Legislative Fly-In (Washington, D.C.)
thetransportationalliance.org/legislative-fly-in
June
6/2-6/5
CD/NLA Executive Retreat (Fontainebleau Miami)
cdnlaexecutiveretreat.com
6/2-6/5
TMCA Convention (Johnson City, Tenn.)
tnmca.net/convention
6/17-6/20
PBA Annual Conference (Ithaca, N.Y.)
pabus.org/Events/Annual-Conference/Annual-Conference-2024
July
7/22-7/24
GBTA Convention (Atlanta)
convention.gbta.org
September
9/17-9/19
GNJMA Marketplace (Atlantic City, N.J.)
gnjma.com/Events-Programs/Fall-Annual-Meeting-Marketplace/Marketplace
9/29-10/2
TTA Mobilize Convention (Dallas)
thetransportationalliance.org/mobilize
October
10/6-10/11
International Association of Transportation Regulators (Fort Lauderdale, Fla.)
iatr.global
10/13-10/16
CD/NLA Show (National Harbor Maryland)
cdnlashow.com

[12.11.23]
Details

Category: Industry News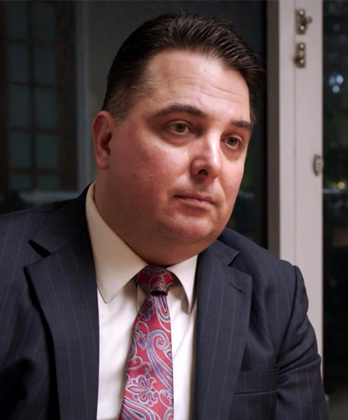 Matt Daus of Windels Marx
Florida Limousine Association (FLA) Counsel Matt Daus of Windels Marx reported that the association has filed a bill in late November in the Florida Senate, Bill 648, to seek relief for operators burdened with holding multiple permits to operate limousine companies in Florida. If this bill passes, it will be a landmark achievement for the FLA. The bill will ensure that limo operators have one permit, based on their company location, but may move freely with passengers in the state as directed. One of the bill sponsors is State Senator Nick DiCeglie (R).

"I am so pleased that FLA members and many other clients of our law firm will benefit from this groundbreaking legislation to support the industry and uphold regulatory standards," says Daus. "This proposed legislation is modeled after one of the first reciprocity laws in the country that I drafted and helped pass in New York State when serving as NYC TLC Commissioner and General Counsel. Kudos to FLA leadership, including President Rick Versace, Executive Director Sara Richardson, FLA Board, and the lobbying team, for taking this bold common-sense step for the industry. Now everyone needs to roll up their sleeves and get it done!"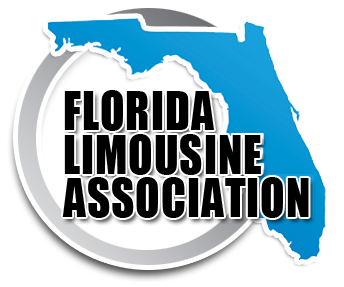 Currently, Florida has no reciprocity for operators between counties, and operators must be licensed in each county where they want to operate. This creates a complex and costly administrative burden, limiting their ability to transport customers across various regions and hindering their overall business growth.
 
With full reciprocity, operators would be free to operate seamlessly across all counties, eliminating the need for multiple licenses and reducing administrative costs significantly. This would allow them to expand their service area, reach new customers, and increase their revenue potential. Additionally, it would promote competition, leading to lower prices for customers and a more efficient market.
Visit floridalimousine.com for more information.
[12.11.23]
Details

Category: Industry News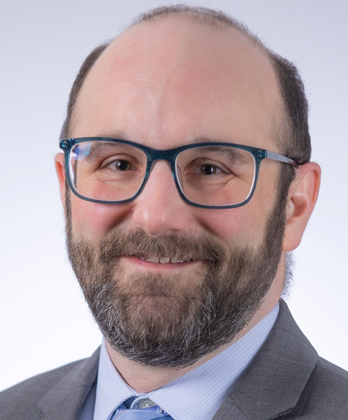 My Limousine Service Director of Client Services Jason Gogel
Gogel Enterprises, a 61-year slate of companies in the limousine, car rental, and auto repair industries, is excited to announce a significant change in ownership. After many years of dedicated service, Howard and Stewart Gogel have passed the torch to a team of loyal and dedicated employees and family members, marking a new chapter in the company's storied history.

This transition signifies a commitment to continuity, growth, and a continued dedication to the values that have defined Gogel Enterprises since its inception. The decision to transfer ownership to employees reflects the confidence in the existing team's capabilities and commitment to maintaining the company's longstanding reputation for excellence.
"We are honored to lead the Gogel companies into their next phase," says My Limousine Service President Michael Rose. "The foundation laid by Howard and Stewart Gogel is strong, and we are dedicated to preserving the legacy of exceptional service, reliability, and community involvement."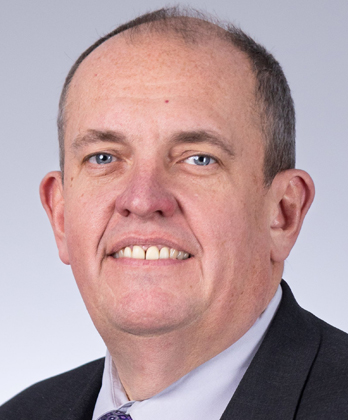 My Limousine Service President Michael Rose
My Limousine Service will continue to offer a comprehensive range of services, such as limousine services for airport transfers, corporate transportation, weddings, groups and for special events; Gogel Auto Rental will continue to offer car rentals for various needs; and Gogel Tire & Auto Repair will continue to deliver expert auto repair services and wholesale tire sales. The transition in ownership will not disrupt day-to-day operations; instead, it will fortify the company's commitment to providing top-notch services with a fresh perspective.

With the new structure, Rose and Jason Gogel will oversee the daily operations of My Limousine, East Hanover Auto Sales, and Gogel Auto Rental with headquarters in Mount Olive, N.J., and Coreen Manicone (Gogel) will oversee the operations of Gogel Tire & Auto Repair located in Livingston, N.J.
The experienced team of employees, now owners, is excited to build upon the foundation laid by the Gogel family and lead the company into a prosperous future.
"We would like to thank Howard and Stewart Gogel for trusting us with their legacy as we lead these companies to new heights in the coming years!" says Rose.
Visit mylimo.com or gogeltire.com for more information.
[12.12.23]