Details

Category: Industry News
You asked for it and we listened. In this column, we ask operators of all sizes and from all walks of the industry a question about their business and report their answers so you can assess how your own company compares to your peers. If you would like to participate, please email Rob Smentek at rob@chauffeurdriven.com for next issue's question.
TOPIC:

With electric vehicles getting attention in our industry, what EVs—if any—do you see as a potential good fit for your fleet and why?
---
Since we specialize in out-of-town transfers and the availability of charging stations outside of our market area is currently questionable, it makes no sense for us to contemplate an EV right now. Additionally, there hasn't been a lot of demand for them, and a recent survey of our clientele revealed that it wasn't worth hastily thinking about buying an EV. For the time being, we'll wait and watch.
Kirk Bagger, Corporate Travel Manager/CEO
Captains Car Service in Parma, Ohio
---

Let's be real and really think outside the box here. Our industry puts 300+ miles per day on a vehicle most days. It will take years to get an electric vehicle that would potentially work in a commercial capacity. On top of that, the costs of EVs and electricity will absolutely diminish profit margins across the board. I just don't see electrification happening anytime soon in our industry.
Gary Buffo, President
Pure Luxury Transportation in Petaluma, Calif.
---

As far as the retail consumers are concerned, transition to EVs is really taking hold here in Florida. Local businesses are embracing the trend; charging stations are being installed in parking lots and in public spaces. The continued development of infrastructure is critical for us. Keeping our vehicles charged throughout the day is most important. Today we are following the performance of the Genesis G80, Tesla Model S, and the Lucid Air.
Theresa Callahan, Chief Administrative Officer
Jax Black Car in Jacksonville, Fla.
---

We currently do not have any EVs in our fleet. However, potential for future use is promising as the EV range is extended and charging time decreases.
Douglas Compton, Director of Operations
Reston Limousine in Sterling, Va.
---

We have entered into the EV market with a Tesla Model Y and so far it's been a great move. Clients enjoy it and praise us for it. We are looking to add additional EV units into our fleet.
Lenin Fraga, Founder
American Transportation in Miami, Fla.
---

We'd possibly be interested in minibuses for local shuttle contracts if we can get supplemental investment from our ESG-sensitive clients. Otherwise, the distances we travel are too great to get a proper ROI on electric units.
Dan Goff, General Manager
A Goff Limo in Ruckersville, Va.
---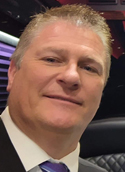 I will not be looking to buy any battery vehicles. It's not that I don't find them interesting and novel; I just don't think that they are logistically reliable for our industry. Range and infrastructure are not there, and costs, raw materials, and many more reasons. Florida is not currently forcing this on its residents.
Thomas Halsnik, Owner
Walsh Chauffeured Transportation in Tampa, Fla.
---

"Sustainability" is at the forefront of the conversation in every industry, and in our industry in particular the sustainability conversation leads us straight to EVs. In 2016 Motev started with 11 Teslas, and we remain committed to the EV space and to the evolution of the vehicles that occupy it. We recently updated our fleet with 15 new Teslas (X, S, and Y). They are perfect for our fleet because clients love them, in the electric space they are considered flashy but functional, and the infrastructure for charging in our primary markets is extensive. We've decided to diversify a little and we've ordered two all-electric Volvo S90s. I like them because Volvo is synonymous with safety. Adding the electric Volvo to our fleet will allow people the opportunity to make that transition in a vehicle they are familiar with and already trust. We are looking forward to the all-electric Escalade in 2024, and we've had several conversations with Faraday Future. This is an exciting time in the auto industry; there are a lot of functional, affordable luxury options for EVs.
Tiffany Hinton, Chief Administrative Officer
Motev in Los Angeles, Calif.
---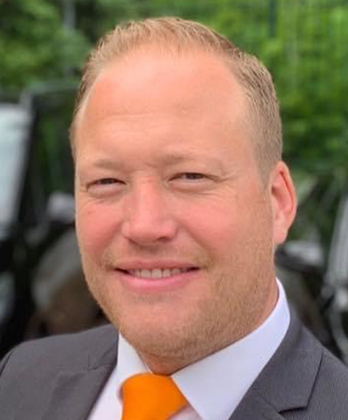 The Netherlands has targeted that by 2030 all vehicles will be non-emission vehicles. For taxi and limousine services, that initiative will take place in 2027, and on top of that Amsterdam will have that change even earlier, in 2025. We have recently started to renew our fleet and purchased the Mercedes EQS, which was the first EV option that would meet our industry standard and it has a decent range.

We are looking to replace our minivans once the Mercedes EQV comes with a battery package with more range than that it currently has.
Dennis Jansen, Managing Director
Dutch Business Limousine in the Netherlands
---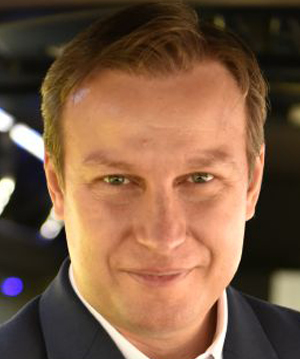 Converting to EVs is inevitable. They require less maintenance and have fewer operational expenses besides fuel cost savings. But regarding the larger vehicles, we are not there yet. The charging infrastructure stations and fast-charging technology needs to be improved. Currently, I don't see any practical use for EV buses except for corporate employees and university campus shuttles.
Stefan Kisiov, Managing Partner
K&G Coach Line in Park Ridge, Ill.
---

FlixBus is committed to sustainability, and we believe EVs (large and small) are a critical part of the path forward. We've successfully piloted electric motorcoaches on several routes across the US and Canada, and we are working to move out of the pilot phase and to launch the US' first full-time electric intercity bus route in the coming months.
Jeffrey Lane, Head of Business Development
FlixBus in Los Angeles, Calif.
---
The one EV that would be of interest to us would be a passenger van because they normally commute shorter distances. This way, we could easily do our runs without having to recharge.
Patrick Matthyssens, Co-Owner/CEO
Time Advantage in Boonsboro, Md.
---

We do not anticipate adding EVs anytime soon. I have serious concerns about their true impact on the environment; as of today there are very ugly ramifications. Our power grid isn't able to support the electricity we use currently, so I feel it's irresponsible to add to it right now. If other environmental solutions happen that make real sense, we would absolutely re-consider.
Tracy Salinger, President
Unique Limousine in Harrisburg, Pa.
---

We currently have no plans to buy any EVs in the next year. We understand that we will probably have to purchase at least one electric sedan unit by 2024. We are just waiting for all the bugs to be worked out before making the move. At the moment, there are no good options for van to shuttle buses to large buses.
Jess Sandhu, Director of Operations
A&A Limousine & Bus Service in Kenmore, Wash.
---

I haven't made the jump to EVs; however, I have enjoyed two hybrid vehicles for courier work and errands. Owning hybrids has been enjoyable and definitely opened me up to EVs, so it will be a simple transition. Tesla is the easy answer, but I'm interested in the Volvo and Ford-Lincoln EVs coming out.
Quentin Shackelford, Owner
AllClassLimo.com in Wichita, Kan.
---
We've loved hearing your answers to our benchmarking questions—but we always welcome suggestions for future topics, too!
Send an email to rob@chauffeurdriven.com you just might see your query answered in our next e-News.
[10.05.22]
Details

Category: Industry News
The National Limousine Association (NLA) and Chauffeur Driven (CD), co-producers of the popular CD/NLA Shows, have revamped and extended their partnership to three yearly industry events, which includes an annual spring show (Las Vegas), a fall show (typically on the East Coast), and the newly rebranded CD/NLA Executive Retreat, an event developed by Chauffeur Driven in 2015.
CD and NLA first inked their deal in 2019 and the entities debuted their partnership with the 2020 CD/NLA Show at Mandalay Bay in Las Vegas, which has continued through the most recent show at Paris Las Vegas this past March. The annual shows provide industry operators with a solid and timely slate of educational seminars and workshops, opportunities to mingle and network professionally with their peers, and a robust exhibit hall with the industry's top suppliers, tech companies, and OEMs. The CD/NLA Shows are the industry's preeminent events for the international chauffeured transportation industry.
"We are really excited to be able to extend this partnership with such a terrific and well-run organization. When CD originally partnered with the NLA in 2019—and subsequently acquired our longtime competitor LCT in 2020—we did it primarily as a pathway to help unify the industry and bring the shows and events under one umbrella. The number of shows was out of control and counterproductive, and the industry—both operators and vendors alike—wanted to see fewer events. This partnership extension further solidifies that unification, and, we feel, gives the industry what it wants," says CD President Chris Weiss.
A shared core mission of CD and NLA is industry education and advocacy. NLA, the largest organization representing the interests of the private driver transportation industry at the global, national, state, and local level, worked diligently to promote the welfare and safety of the operators nationwide to elected leaders. The association frequently keeps operators abreast of the various legislative efforts impacting or benefitting the industry through its weekly newsletter and events like its Day on the Hill, where members can meet with their elected representatives. Likewise, CD produces a weekly e-newsletter and monthly publication filled with the breaking information; operator profiles; business advice from industry experts; news from state, local, and national associations; and much more.
"We are thrilled to extend and expand our partnership with Chauffeur Driven to continue providing top-tier educational and networking opportunities for members of this wonderful industry," says NLA President Robert Alexander of RMA Worldwide.
New to the partnership is the CD/NLA Executive Retreat, an immersive education and networking event for operators who are looking to take their business to a new level of success. Conceptualized by and produced solely by CD since 2015, the Executive Retreat is the fusion of knowledge, camaraderie, and a bit of local flavor from the host city—a "working vacation" for business owners. The limited number of operators (no more than 200) makes the event unique from the larger shows with a structured and progressive educational schedule and a more intimate networking experience. Past host cities have included San Diego, San Francisco, New Orleans, Miami, Austin, and Nashville—which is the location of the 2023 Executive Retreat (June 4-6) at the Nashville Downtown Hilton, just steps from the city's famous honky-tonks on Broadway.
CD and NLA are hard at work on the upcoming show this November 13-16 at the Gaylord National in National Harbor, Md., located minutes from Washington, D.C., and easily accessible to an international audience. In addition to an overall packed agenda, favorites such as the Operator Mentoring Program and Affiliate Central Global Partner Forum will also return. Stay tuned for more information via NLA's and CD's social media and weekly newsletters. Also visit cdnlashow.com to register and to book your hotel stay.
[09.27.22]
Details

Category: Industry News
The American Bus Association (ABA) has announced Philadelphia as the site of its 2025 ABA's Marketplace and Busworld North America. The dates of the 2025 convention will be January 31-Februrary 4, 2025. This will be the first time ABA has been in Philadelphia since 2011.
 "We look forward to bringing our ABA's Marketplace and Busworld North America back to Philadelphia in 2025," said ABA President & CEO Peter Pantuso. "Our last time there was in 2011, and since then the city has reinvented itself as a booming cultural and culinary destination."
"We are thrilled Philadelphia has been selected as host city for the 2025 American Bus Association's Marketplace and Busworld North America," said Philadelphia Convention and Visitors Bureau President & CEO Gregg Caren. "We look forward to welcoming back the ABA to our city after 14 years. Our extraordinary Pennsylvania Convention Center, first-rate hotels, and thriving culinary scene will demonstrate why Philadelphia is an exceptional convention destination."
The ABA promotes the Marketplace as the number one group travel show in North America with the greatest ROI for its attendees.
Pantuso noted that Philadelphia has it all when it comes to hosting an event like ABA's Marketplace, "from the beautiful waterfront with its attractions, to the world-class museums and historic sites, to quaint neighborhoods and restaurants offering every dish imaginable, we are so excited to bring our 3,400-plus members to this city."
Visit buses.org for more information.
[09.27.22]