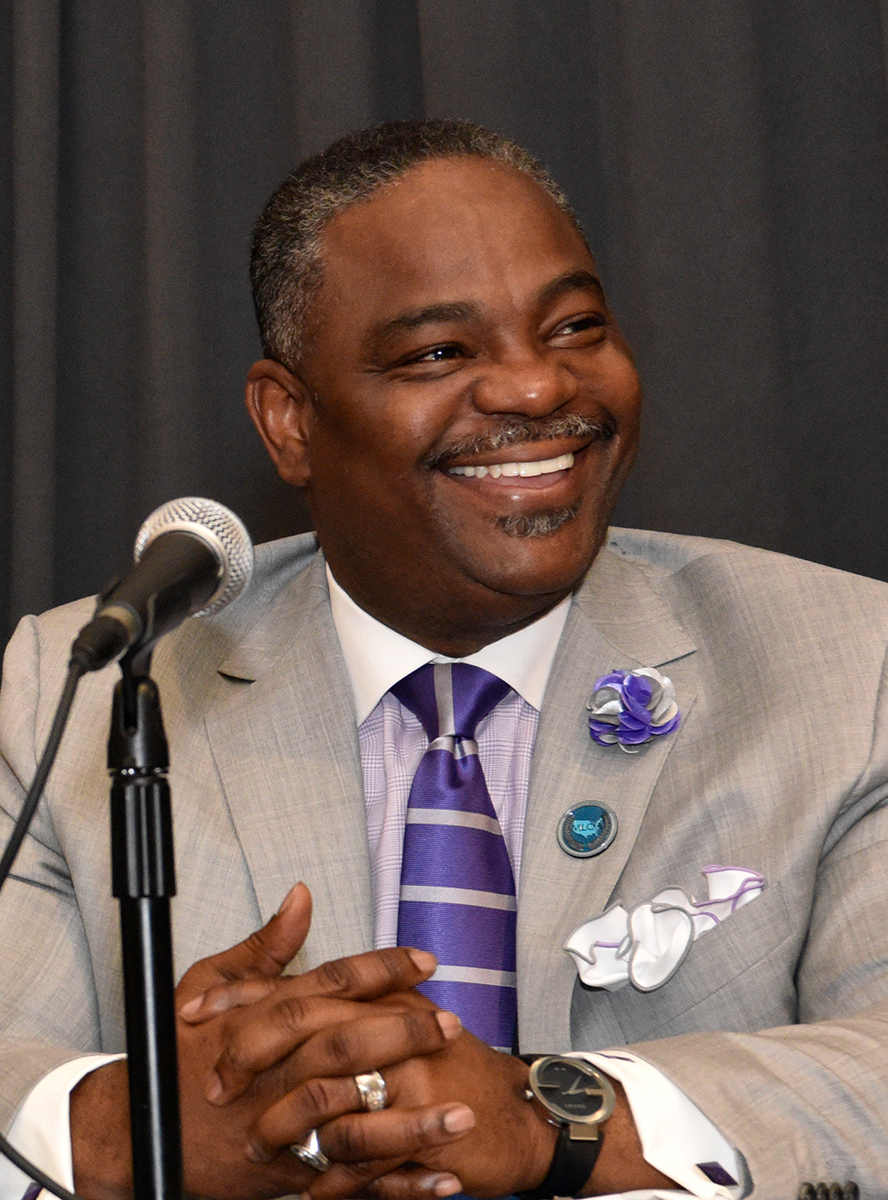 MLOA President Darrell Anderson
On Wednesday, April 1, the Minority Limousine Operators of America (MLOA) held another in their series of weekly calls designed to keep their members up to date on industry news in the wake of the COVID-19 crisis. MLOA President Darrell Anderson of A-National Limousine called the meeting to order with a moment of silence, to honor those in the industry and beyond who have lost love ones to the virus.
Ground transportation "Energizer Bunny" Matt Daus of Windels Marx was the meeting's special guest. The attorney/transportation regulation specialist has been a constant fixture among webinars and conference calls during the past several weeks, breaking down the complexities of the government bills and regs into easy-to-understand bullet points. On Wednesday's call, Daus focused on the recently passed CARES Act, and the Paycheck Protection Program (PPP) contained within.
Intended for companies with fewer than 500 employees, the PPP is a loan program through local lenders that provides businesses with payroll for their staff for eight weeks. Daus explained that the loan is essentially a "gift" from the government to help retain valuable employees. According to the SBA: "The loan will be fully forgiven if the funds are used for payroll costs, interest on mortgages, rent, and utilities (due to likely high subscription, at least 75 percent of the forgiven amount must have been used for payroll). Loan payments will also be deferred for six months. No collateral or personal guarantees are required. Neither the government nor lenders will charge small businesses any fees." Ultimately, the goal of the PPP is to keep your staff, even during this slow period, to encourage a continuous workforce when the quarantines lift and it is safe to travel again. Aside from the low interest rate, the PPP is especially advantageous for small businesses as no personal guarantee is necessary. More details on the PPP can be found here and here.
While the PPP lets operators pay any member of their staff, Daus strongly advised that ICs not be included, as that can open owners up to employee classification suits down the line. However, ICs can apply for their own PPP loan after 4/10.
Since the funds are ultimately finite, Daus suggested that all operators apply as close to the April 3 start date as possible.
MLOA's next call is scheduled for Wednesday, April 8 at 1 pm ET.
Visit mlooa.org for more information. 
[04.02.20]