Details

Category: Industry News
Denver — The Colorado Limousine Association (CLA) held its most recent bimonthly meeting September 15 at The Timbers. The association is in the midst of a growth period, which is reflected by its recent public relations initiative to increase visibility through social media, a membership newsletter, and a redesigned website.

That push to publicize CLA's professional image was among the meeting's key topics. After a presentation from the event's sponsor Grech Motors and reports from each of the association's committee chairs, much of the evening's conversation was dedicated to legislative matters. CLA representatives are currently working with the Public Utilities Commission (PUC) to hammer out how—if at all—they want to be regulated differently from TNCs.



Members of the CLA board (L to R): Judy Cowen of Carey Denver & Corporate GT Denver, Treasurer Mary Norby of Carey Denver, Sergeant at Arms John Hafer of A Custom Coach Diamond Limousine, Secretary Nikko and Franci Ouzounis of White Dove Limousine, President Shane Stickel of Presidential Worldwide Transportation, Vice President Adam Paul of Colorado Corporate Car, and CD Industry & Brand Ambassador/CLA Executive Director Philip Jagiela "Right now, our legislative committee is determining whether luxury limousines in Colorado want to be regulated comparably to TNCs," says CLA Treasurer Mary Norby of Carey Denver. "The TNC rules are getting ready to be released, and this is our opportunity to figure out if we want to have things like higher insurance requirements, newer vehicles, or stricter barriers to entry."

While some members want baseline regulations for chauffeured ground transportation to be determined on a company-by-company basis, Shane Stickel of Presidential Worldwide Transportation, the association's president, believes that a unified front is more beneficial to the region's operators.

"I'd like us to be on a higher level than the TNCs so we can sell that," he says. "This is our chance to say why we're different from TNCs."

This working relationship comes less than a year after the CLA and PUC had settled on a regulatory compromise that was largely analogous of what Colorado operators thought would be a favorable ruling—until Gov. John Hickenlooper put the kibosh on it and sent the PUC back to the drawing board. Since then, Stickel describes the state's TNC scene as becoming a free-for-all.

Regionally specific issues that Colorado operators face include one relegated entirely to Denver, as its Department of Excise and Licenses requires all chauffeurs driving a commercial for-hire vehicle on the city's streets to have a herdic license. According to Stickel, the longtime law has been creating confusion for anyone doing pickups and drop-offs in the city. A taxi and limousine council has been working with the department to address the rule, with the help of its director Stacie Loucks.

"It's on the agenda for this year to, at minimum, figure out exactly who needs the license and to have clearer definitions around that," Stickel says. "The ultimate goal is to eliminate it for limousine operators because it really doesn't serve a purpose for us."

The next meeting of the CLA is scheduled for November 17.

Visit cololimo.org for more information.

[CD1015]
Details

Category: Industry News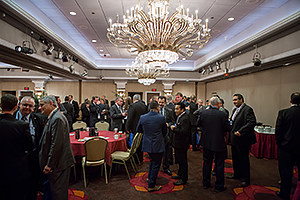 With literally weeks to go until the 2015 Chauffeur Driven Show in Miami Beach, Florida, this October 11-14, things are shaping up nicely for those who are attending the show to do some serious networking. In addition to our education, 70 percent larger show floor with nearly 100 exhibitors, unparalleled nightlife, and a spectacular host property at the Loews Miami Beach, there will be endless opportunities to catch up with old friends and meet new ones.

Affiliate business is the name of the game in the 21st century, and the relationships you build in the industry drive your business. It's why our Affiliate Central Global Partner Forum remains one of the Chauffeur Driven Show's most popular and well-attended events. The Forum will take place on Tuesday, October 13 from 10:30 am to 12:30 pm at the Loews Miami Beach Hotel.

This year's Forum, sponsored by A1A Airport & Limousine Service, will feature representatives from over 50 companies who will discuss affiliate opportunities with our show attendees. The participating companies hail from as nearby as Miami and all over the U.S. (including Alaska!), to London, Australia, Belgium, Switzerland, Italy, and more.

This networking forum allows attendees to have one-on-one conversations with the companies that they want to send their valuable traveling clients to, and to accept farm-out clients as well. Put your best foot forward as you expand your own affiliate network.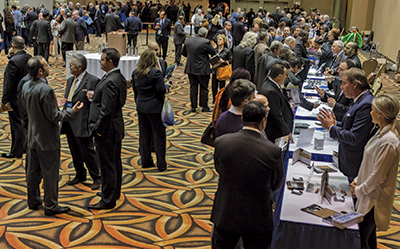 Also new for this year is our Women in the Industry Networking Reception, a laid-back and casual environment for all of the industry's female leaders to mingle and network like only women can. Our guest speaker, Kristen Carroll of The LMC Group, will debunk the myths about the oppression of women in business and share how they can leverage their unique traits for success. Come be inspired and empowered by the many great things that our industry ladies are doing. Sorry fellas, but this one is for the ladies. Open to all female registered attendees from all walks of the industry. Be sure to join us on Monday, October 12, from 6:30 pm to 8:00 pm.

We also have limited, last-minute sponsorships still available for the Women in the Industry Networking Reception. If you're interested in sponsoring the event, contact Jess Pavlow at jess@chauffeurdriven.com or call 856.452.0323.

One final reminder, if you haven't yet done so, visit chaufferdrivenshow.com/register to save yourself time before you arrive in Miami. Don't forget to book your hotel as well!

Visit chauffeurdrivenshow.com for all the up-to-the-minute information.

[CD0915]
Details

Category: Industry News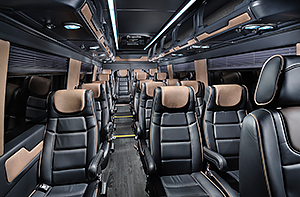 Interior of an Executive Livery Sprinter Trussville, Ala. — McSweeney Designs, a division of McSweeney Holdings, LLC, recently completed a major expansion on its facility—now totaling more than 100,000 square feet—to accommodate its full commitments to serving the pinnacle luxury and upscale livery transportation industries.

McSweeney is a recognized world leader in lifestyle enhanced luxury automotive design, engineering, and manufacturing. With nearly 40 years of successful innovation in 2nd stage luxury automotive manufacturing—and with over 100,000 vehicles on the road under the combined brands of the McSweeney Holdings portfolio—the company has a strong heritage of working directly with top-tier OEMs to provide consistent leadership and design innovation to the custom automotive industry. McSweeney Designs is also an elite member of the MasterUpfitter program for the Mercedes-Benz Sprinter and Metris and is an authorized Specialty Vehicle Manufacturer (SVM) for General Motors vehicle platforms.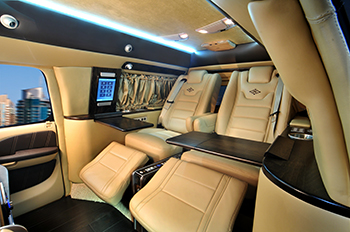 Interior of an XUV Suburbalade, built on a Cadillac Escalade McSweeney Designs has now extended its refined vehicle portfolio to include a full range of best-in-class luxury coaches, executive lounges, and upscale livery shuttle bus solutions. The company has been commissioned to build vehicles for a wide range of clients, including Middle East and North/West African heads of state, titans of international trade, as well as high-profile custom performance automotive enthusiasts like 4-time National Championship Winning Coach Nick Saban of the University of Alabama.

Along with its facility and product line expansion, the company says it has been intentionally recruiting the best of the best talent from all segments of the industry to enhance its sales force, customer service, after-sales support, and production teams to better serve its exclusive dealer network.

With the direction of its founders Rod McSweeney, Matt McSweeney, and Michael McSweeney, and under the management of COO and industry veteran Vern Kauffman and XO Executive Officer/Brand Manager Jeffrey C. Hunter, McSweeney Designs says it is now more poised than ever to emerge as the trusted source brand of luxury and livery vehicle upfitter for top-tier executive transportation operators and select corporate clientele.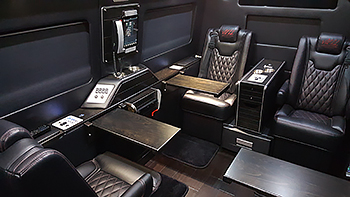 Custom-designed Sprinter for University of Alabama Coach Nick Saban McSweeney Designs is hitting the road this fall and can be seen at next week's BusCon in Indianapolis, Ind., September 28-30 and at the Chauffeur Driven Show this October 11-14 in Miami. All of its latest products will be on display.

Visit mcsweeneydesigns.com or email jch@mcsweeneydesigns.com for more information on its luxury vehicle portfolio or to locate an exclusive dealer.

[CD0915]