ABA and UMA Still Fighting for CERTS Act
Despite President Donald Trump putting the kibosh on the next economic stimulus package until after the election, an announcement that came late on Tuesday just days after he tested positive for COVID, the American Bus Association (ABA) and United Motorcoach Association (UMA) leadership and members are still working hard behind the scenes to keep the importance of the industry on the minds of their representatives. As of October 1, both the House (H.R.7642) and Senate (S.4150) versions of these bills enjoy a majority of support in each chamber with 54 Senators and 237 Congressmen pledging their support for the bills. CERTS, which would provide up to $10B in loans and grants to the motorcoach industry, was designed to be an add-on bill to a larger COVID relief package. House Speaker Nancy Pelosi and Secretary of the Treasury Steve Mnuchin have been in talks for months, although posturing from both parties has prevented much from moving forward—even prior to Trump's announcement.

As such, both ABA and UMA are urging everyone to keep up the letter-writing, phone calls, and meetings with their representatives, especially those who have not signed on to support the bills. The associations recently reported that more than 308,000 jobs in the motorcoach and passenger vessel industries were affected through layoffs or furloughs, and urged Congress for financial assistance.
Visit buses.org and uma.org for more information.
---
GBTA Implores Congress for Aid for the Travel Industry
As UMA and ABA pleads for bus-specific assistance, the Global Business Travel Association is also urging Congress to act to help save other facets of the travel and tourism industry. Joining the American Hotel & Lodging Association, U.S. Travel Association, International Franchise Association, along with trade associations representing wide swaths of the economy, the organizations sent a letter to the House in late September in support of H.R.8265, a bill sponsored by Congresswoman Jaime Herrera Beutler (R-Wash.) that would allow small businesses to once again take advantage of the Paycheck Protection Program (PPP) and other aid for small businesses. The full letter can be read here.
Visit gbta.org for more information.
---
IATR Announces Keynote Speaker for Virtual Conference
This week, the International Association of Transportation Regulators (IATR) announced that Daniel Ramot, the cofounder and CEO of Via, will deliver a keynote speech at its 33rd Annual Conference—now a virtual event scheduled for October 26-29. Ramot will discuss the future of shared mobility in a post-pandemic era.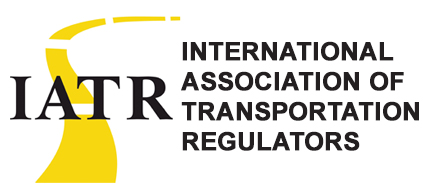 Ramot cofounded Via, a trailblazing shared micro-transit mobility company that has innovatively transformed transit systems into efficient digital networks. Via started operations in NYC in 2013, using its proprietary algorithms and smartphone app to transform and encourage group riding to further congestion mitigation and sustainability goals, while providing economic benefits and enhanced services for customers.
To register for the conference, visit iatr.global.
---
LITA and LANJ Host Joint Zoom Meeting
More than 40 people joined the Zoom meeting between the Long Island Transportation Association (LITA) and the Limousine Association of New Jersey (LANJ) on October 1, which included special guests Edward Kaye of Schickler Kaye and Brian Ludlow from Alternative Claims Management.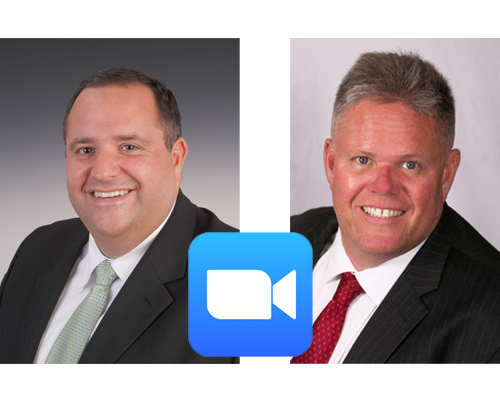 L to R: Jason Sharenow LANJ and Douglas Schwartz LITA
Co-moderators LITA President Douglas Schwartz of Executive Ground Transportation and LANJ President Jason Sharenow of Broadway Elite Worldwide reported on the goings-on in their area. Schwartz was happy to report that LITA is still seeing support from its membership base, largely in thanks to a new, reduced dues structure. While business/corporate work remains largely stagnant—Schwartz says regional rail ridership is at 30 percent—retail work remains busy, with weekend events and getaways very popular with clients.
Sharenow concurred with Schwartz that retail is currently keeping vehicles moving. Weddings have returned and have provided steady work for operators. As a selling point to his fellow operators and a safety measure for clients, Sharenow suggested that operators limit capacity on their minibuses; this often results in customers booking more than one vehicle for the wedding party.
Kaye—well known in the industry from his time with Advantage Lending and Access Capital—provided much-needed insight into what operators can expect as they approach a third deferral for their loans. Ludlow, another familiar face at industry and association meetings, provided an overview of the services provided by Alternative Claims Management and how transportation companies can take maximize their insurance claims.
Visit lanj.org or facebook.com/groups/531293297293864 for more information.
---
MCTA Discusses Regulatory and Insurance Affairs
The Minnesota Chauffeured Transportation Association (MCTA) held its monthly meeting via Zoom on September 29. MCTA President Gus Ortis of Executive Transportation kicked things off with an overview of Minnesota Department of Transportation (MnDOT) news. Currently, the state is in the process of privatizing vehicle inspection, which is supported by the association. Ortis and MCTA staffer Leslie Rosedahl of Rosedahl Public Affairs said that they've been in regular contact with MnDOT attorney Laura Roads, who assured them that the transition is moving forward, albeit slowly.
Also of concern to the MCTA is the move by Governor Tim Walz to change state emissions standards to match those in California. While most operators run fleets well under 10 years old, the new standards would have major consequences for companies that run buses.
MCTA Partner Member Jay McCloskey of Transportation Insurance Professionals also provided an overview of what's happening on the insurance side of the luxury ground transportation industry. He reported that some companies are not picking up any new business for 2021, and small operators, in particular, are going to see a potential sizable increase in their per-vehicle rates. On the plus side, many companies are working with operators to temporarily remove cars from their policy. McCloskey said that operators should consider not necessarily seeking the best rate from an insurance company, but evaluating who is going to be the best partner for the long haul.
The MCTA is planning an in-person event for their next meeting, and will provide a location and details soon. You can read more about the meeting here.
Visit mnlimo.org for more information.
---

NLA's Women's Leadership Council Will Host Free Webinar Today
The Women's Leadership Council, a committee of the National Limousine Association (NLA), is hosting a free webinar on October 7 at 2 p.m. ET entitled Using Social Media to Pivot and Capture New Business. This session, presented by Curtis Gabriel, will cover various strategies and techniques to help with new customer acquisition.
All industry women are invited to attend, and the event is free for NLA members. Registration is required here. If you are unable to attend live, the webinar will be available to NLA members in the association's archives at limo.org.
In other news, the clock is ticking as the deadline to submit applications for open NLA Board seats is October 14. More information and the application is available here.
---
NELA to Hold Quarterly Meeting on Thursday
The New England Livery Association (NELA) has invited several guest speakers to its quarterly meeting, which is scheduled for Thursday, October 8, at 4 p.m. ET Among the expected speakers are Arthur and Drew Messina of Create-A-Card, executive health and performance coach Billy the Coach (also known as Billy Sheehan), and Levi Towell of social media firm Curtis Gabriel. You can register for the virtual meeting here.
Visit nelivery.org for more information.
[10.07.20]