Details

Category: Industry News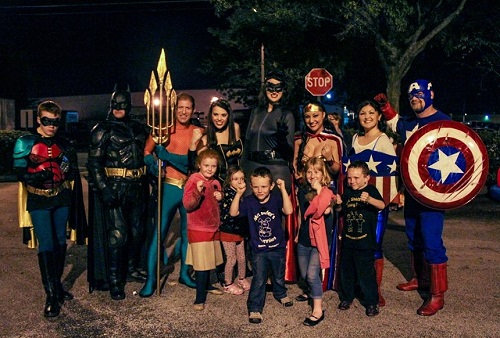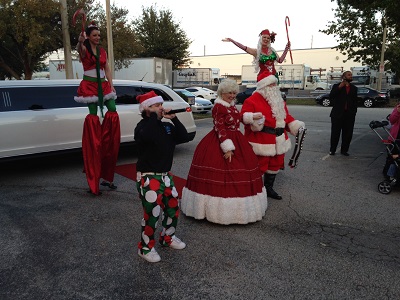 Celebrating the holidays, AllGems style
Orlando, Fla.—AllGems Transportation held their 3rd Annual Toy Drive & Christmas Event benefiting The Howard Phillips Center for Children & Families, part of Arnold Palmer Hospital for Children.
Over 200 children and families that are served by various programs at the center were invited to participate and receive gifts at the snow-filled event that included Santa Claus, Mrs. Claus, super heroes, elves, stilt performers, balloon artists, face painters, games, music, dance contests, dinner and holiday treats. The event brought much-needed joy and cheer to the families during the holiday season.
Joe and Michele Rivera, owners of AllGems Transportation, coordinated the holiday party. "When we put the first event together three years ago, we did not think it would have grown to what it is today. With the help of our community partners we are able to create a wonderful holiday memory for the children and families," says Michele Rivera.
The Howard Phillips Center for Children & Families, part of Arnold Palmer Hospital for Children provides dignity and healing for children, families and individuals who face overwhelming challenges like child abuse, sexual trauma, developmental disabilities, and lack of access to medical care.
Visit allgemslimo.com for more information.
1/14
Details

Category: Industry News
The staff of Chosen Payments, based in Moorpark, California, is giving back to the community this holiday season by volunteering their time to help the less fortunate families of the Ventura County. From December 6-20, Chosen Payments will be helping to collect toys through a partnership with Ventura County Children's Services Auxiliary through the Spark of Love. Each year, the Ventura County branch of Spark of Love provides gifts to families who are part of the Children's Services network. The organization hosts a holiday storefront where parents and foster parents of these children can shop for all the toys their children dream of. Want to get involved? Chosen Payments has arranged various drop points for unwrapped gifts at 15 local merchants, and customers of these merchants can receive a discount for their donation. Chosen will market and spread the word to increase traffic for these local merchants and push to get the most amount of gifts collected as possible, and staff will assist the Ventura County Children's Services Auxiliary through Spark of Love in passing out these gifts on December 23. The holiday toy store will be located at Telemark Business Center, 4601 Telephone Road, Suite 107, Ventura, Calif. "This is my third year doing this and each year our participation gets greater. The gratification we receive from helping the community and donating our time and money is above all we can work for," says Jeff Brodsly, Chosen Payments CEO and organizer of the Community Give Back by Chosen Payments. "Imagining these kids during the holiday without any presents to unwrap is just disheartening, so putting yourself in their shoes just for a second makes us appreciate all we have been blessed with. I thank all my staff and the participating merchants for their involvement in this great cause." 2013 participating merchants are; Lemmo's Grill, Me'n'Eds Pizza (Moorpark), Lalos Mexican Food, Vision Wireless (Simi Valley), Zin Bistro, Fins Seafood, Simi Sams, Palermo Pizza, Euodia Salon & Day Spa, El Pollo Corona (Moorpark), and Hearts of Jade. Visit
www.chosenpayments.com
for additional information or email info@chosenpaymets.com.
12/13
Details

Category: Industry News
The limousine industry lost a good one when Robert "Bob" Verdi of Bermuda Limousine International passed away on October 27 at 85. Those who loved Bob say that he was the type of man who held onto the friends he had, never being scared to get a laugh out of a situation or even himself. Those in the industry lucky enough to know him had nothing but respect for his success and decades of refined expertise in running a business. He also had a big heart to complement his undeniable character, and would regularly provide transportation for the Make-A-Wish Foundation and others in need. Bermuda Limousine International began in New York City in 1941 by Bob's father, Dominic, with a single Cadillac Fleetwood Series 60 Special. Eventually, Dominic handed the business down to Bob, where the business experienced some of its best years. In 1987, Bob's son, Peter, would also join the business as a third-generation family employee. Bob's death comes less than a year after the passing of his beloved wife, Lillian. Verdi leaves behind two sons, Paul and Peter, and their families. His funeral took place on October 31 in Bayside, N.Y.
12/13