Details

Category: Industry News
Having been through hopefully the worst days of this unprecedented pandemic, the International Association of Transportation Regulators (IATR) hopes to be on the path to some type of regulatory renaissance. There is a feeling of excitement among the industry, regulators, and society in general after our most recent prolonged pandemic with regulators and their associated industries maintaining a level of resiliency over the past year and a half. This year, it is important to realize where the industry goes from here—in terms of advancement and innovation.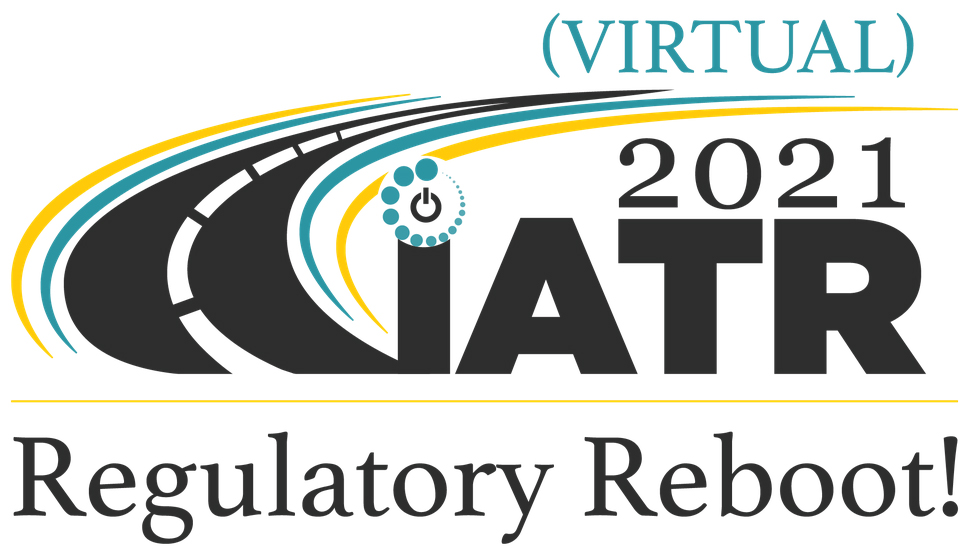 With that in mind, this year's IATR's Conference—scheduled virtually for December 13-17—is themed "Regulatory Reboot" as the organization looks to move forward into a changed and changing mobility world. Held virtually via Zoom, the conference offers five days of education, with 57 guest speakers and experts—including IATR President Matt Daus—who will be on hand to share their years of knowledge, strategies, and policies. If you're focused on launching or growing your business within the new regulatory landscape, the IATR Conference has you covered.
Some program highlights of the scheduled virtual conference include:
5th Annual IATR Bootcamp: A returning conference staple, this year's bootcamp, which involves basic regulatory training for beginners, will address the following topics from the ground-up, so to speak: Urban Air Mobility; Electric Vehicle Primer; and Food & Package Delivery Services, Optimization & Regulation. 
Pandemic Regulatory Reboot—Regulator Star Trek 4.0: This year, each panelist will be asked to address policies enacted during the pandemic, including mask mandates, deferral or waiver of licensing fees and inspections, enforcement moratoriums, and whether these policies will continue in some form. A "lessons learned" approach will be taken to the format, and the panel will address whether any changes need to be made to update IATR's Regulatory Practices & Model Regulations for COVID-19 Health, Safety & Resilience as a result.

TNCs Working with Taxis? WTH?!: Recent partnerships between TNCs and the taxicab industry, two segments of ground transportation long at odds with one another, has taken many by surprise, particularly with the announcement that Uber would like to place taxicabs on its application. This panel will present stakeholders who may offer differing views on these latest developments, and what such partnerships mean for the regulator.
Driver Compensation—New Labor Models for Transportation Workers: In the aftermath of California's passage of Prop 22, and the continued existence of AB-5, compelling many drivers for taxi and limousine companies to become employees, this panel will explore where we go from here, now that extended unemployment benefits have expired.
Visit iatr2021.heysummit.com for more information about the conference, including registration, a full schedule, and sponsorship.
[11.30.21]
Details

Category: Industry News
The United Motorcoach Association (UMA) will hold elections for seven operator seats on the board of directors, starting this Thursday, December 2, and closing on December 17. Voting will be done online and the winners will be introduced at the association's Motorcoach EXPO, scheduled for February 23-27, 2022, in Long Beach, Calif.
Campaigning began in early October, after the slate of candidates was announced during UMA's online Town Hall.
Candidates by UMA Region
Region 1 (two open seats):
Lisa Allen of Amador Stage Lines in Reno, Nevada
Tom Giddens of Pacific Coachways in Garden Grove, California 
John Grzywacz of CIT Signature Transportation in Ames, Iowa
Region 1 covers the western part of the country, including Alaska, Arizona, Arkansas, California, Colorado, Hawaii, Iowa, Idaho, Kansas, Louisiana, Michigan, Minnesota, Montana, North Dakota, Nebraska, New Mexico, Nevada, Oklahoma, Oregon, South Dakota, Texas, Utah, Washington, Wisconsin, and Wyoming.
Region 2 (two open seats):
Paige Balsinger of All Around Charter & Tours in Nokomis, Florida
James M. Brown Sr. of Magic Carpet Tour Bus Service in Richmond, Virginia
Clarence Cox III of Georgia Coach Lines in Fayetteville, Georgia
Jacqueline Grice of Agape Travel & Tours in Chesapeake, Virginia
Yvette Harris of Horizon Motor Coach in Harlem, Georgia
Lee Helms of Sunway Charters in Charlotte, North Carolina
Jack Kaufman of Timi's Tours Transportation in Moweaqua, Illinois
Jason Quick of Quick's Bus Service in Staunton, Virginia
Region 2 includes Alabama, Florida, Georgia, Illinois, Kentucky, Mississippi, North Carolina, South Carolina, Tennessee, Virginia, and the District of Columbia. 
Region 3 (uncontested, two open seats):
Glenn R. Every of Tonche Transit in Mount Temper, New York
Tim Stout of Stout's Transportation in Ewing, New Jersey
Region 3 includes Connecticut, Delaware, Massachusetts, Maryland, Maine, New Hampshire, New Jersey, Ohio, Pennsylvania, Rhode Island, Vermont, and West Virginia. 
Region 4 is an uncontested race with John Wilson of The Wilson's Group of Companies in Victoria, British Columbia, seeking the one open seat to represent Canadian operators.
For more information, visit uma.org.
[11.30.21]
Details

Category: Industry News
Temsa continues to strengthen its presence in North America under the partnership of Sabanci Holding and PPF Group (Skoda Transportation). Having sustained its growth in the market even during the pandemic period, TEMSA also continues to participate in the leading state, regional, and national expos in the US, with its vehicles designed to meet higher standards.
The manufacturer recently exhibited its TS30 model vehicle at the CD/NLA Show at the Gaylord Texan this past October and received full marks from attendees. Temsa reps say that they have prioritized driving comfort and created added value for its business associates with its vehicles with high luggage volume and advantageous cost of ownership. This model was specifically targeted for the limousine market due to its range of options, passenger capacity, and attractive price point.
Temsa North American Director Fatih Kozan, who was also at the show meeting customers, expressed that the company gained substantial strength through the partnership of the Sabancı Holding and the PPF Group.
"With the strength we receive from our partners, we come together with our customers and business associates in North America that is among the top priority foreign markets for us and strengthen our presence in the market," said Kozan. "As a company that has over 1,400 vehicles in the market so far, we use and will continue to use our experience and customer-oriented approach to create more value for our business associates. With the TS30 that we have developed specifically for North America, while we carry the customer experience to a different level in the motorcoach segment, we present our business associates with high driving comfort and a very valuable cost of ownership.''
Emphasizing that TEMSA has substantial goals for the North American market, Kozan added, "We will demonstrate our determination in this direction to all our business associates with the new events we will hold and the projects we will announce in the near future."
Visit temsa.com for more information.
[11.30.21]