Details

Category: Industry News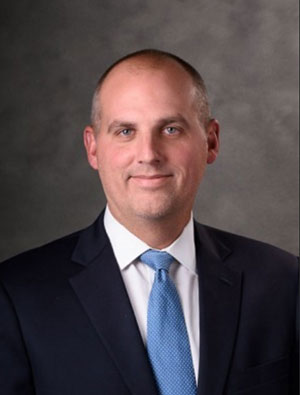 MCI Vice President of Pre-Owned Coach Mike Apple Des Plaines, Ill. — Motor Coach Industries (MCI) announced it has hired an industry front-runner to lead its pre-owned coach division. Michael Apple, previously Cummins vice president sales and Service for the central United States, has joined MCI as vice president of pre-owned coach. He is succeeding Mitch Guralnick, who retired on Nov 1 after a 19-year career at MCI.

A strategic business unit leader with extensive sales and marketing experience, Apple's role at MCI will include leading a team of 10 MCI pre-owned sales professionals throughout the U.S. and Canada while ensuring the best pre-owned trade-in valuations in the industry and the right mix of available inventory.

Apple will be based at MCI at its Sales and Service Center in Des Plaines, and will report to Patrick Scully, MCI executive vice president of sales and marketing.

"We built the pre-owned business based on MCI's closeness to our customers, and with Mike's background, skillset and drive, we're going to only build on our reputation as the industry leading OEM offering 24/7 roadside assistance, technical support, OE parts supply and an unrivaled North American system for maintenance and repair," said Scully.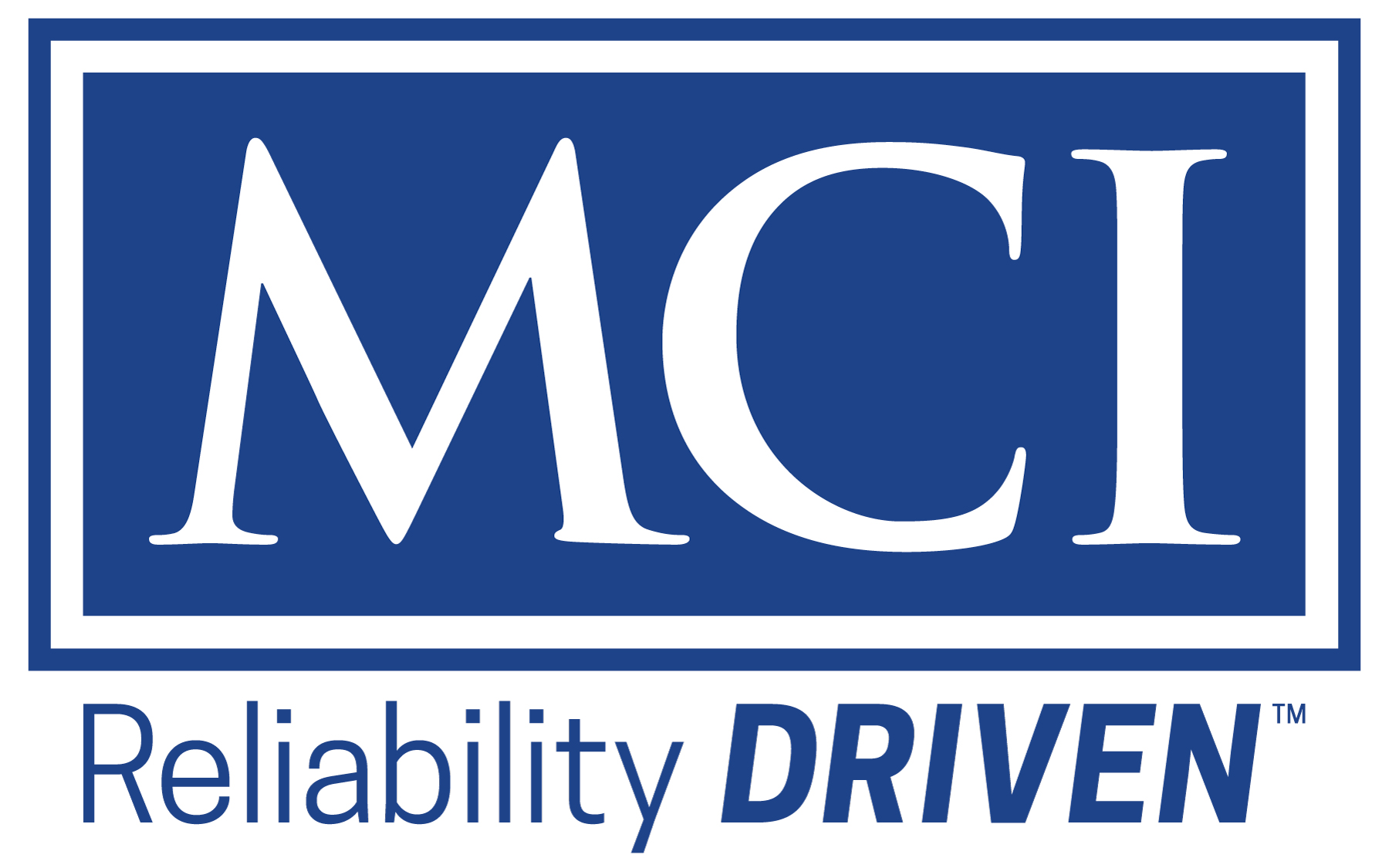 Apple said that he is honored to step into his new role. "Pre-owned sales allows operators large and small significant flexibility in building their fleets and marketshare, and MCI knows pre-owned. I look forward to building what is already the best team in the industry," he said.

MCI's pre-owned sales inventory is based at each of the MCI Sales and Service Centers throughout North America. Renovations are going on now at every location with upgraded parts and service offerings to mirror the newest, state-of-the art San Francisco Bay area location that opened in 2017 in Hayward, CA. All locations now offer new and pre-owned coach inventory in addition to an all-new OE parts supply system and expanding technician training opportunities.

"With Mike's dedication to our future strategic plans, it's a win-win for MCI and our customers," said Scully.

Visit mcicoach.com for more information.

[CD1218]
Details

Category: Industry News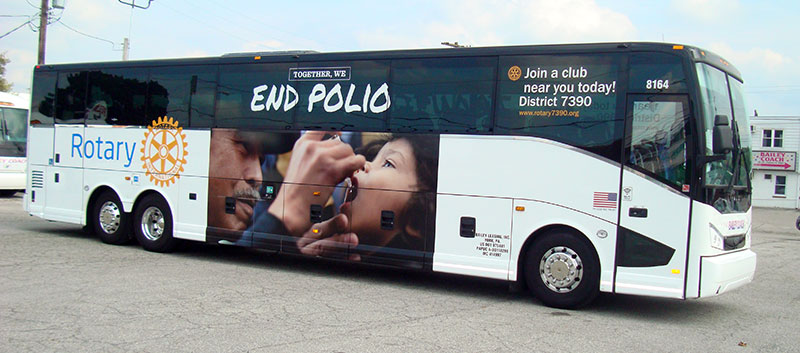 Bailey Coach branded their newest Van Hool CX45 to raise awareness about polio York, Pa. — A supporter of Rotary and the efforts to end polio, Bailey Trailways is creating awareness by dedicating graphics on its new 2018 Van Hool CX45 to increase awareness of the disease. Since 1985, Rotary has contributed nearly $1.2 billion and countless volunteer hours to the protection of more than two billion children in 122 countries.

Polio is a highly infectious disease that causes paralysis and is sometimes fatal. The disease remains endemic in three countries, including Afghanistan, Nigeria, and Pakistan, and other countries remain at risk for imported cases.

To help increase polio awareness, John Bailey, president of Bailey Coach and a Hanover Rotarian, created a Rotary coach with his newest Van Hool CX45, which was purchased earlier this year from ABC Companies. Bailey has also donated four weeks' use of this coach to do humanitarian work in the Eastern U.S. with Rotarians assisting in the efforts.

The coach has been showcased at several events including the Hanover Rotary Club luncheon event in October, which featured special guest speaker John Nanni, a Rotarian and 64-year polio survivor. Nanni, who chairs the Delaware district 7630 Rotary, spoke of his experience to continue efforts of building awareness that this disease remains an endemic throughout the world.

Bailey Trailways is no stranger to designing theme coaches or sharing its resources for charity. Bailey themed his first to honor the military and dedicated it to his father, WWII veteran, Captain J. Bailey. They have also themed coaches for York County Visitors Bureau, Rotary Club, and one for Gold Star families. The company believes highly in giving back to the community and to those in need. They operate an annual veterans' trip where they transport more than 425 veterans on eight coaches to Gettysburg for a museum and tour experience as well as to participate in a wreath laying ceremony at the Eternal Light Peace Memorial. They also played a very active role in hurricane relief efforts in Texas and Florida, in which nearly 1 million pounds of supplies were collected.

"I will do almost anything to gain a better awareness for a non-profit," said Bailey. "We need to be good stewards to our communities. We believe in instilling in our staff that we all need to go above and beyond making a profit by making a difference in the community and helping those that are less fortunate."

Visit baileycoach.com for more information.

[CD1218]
Details

Category: Industry News

Charlotte, N.C. — Ground transportation company, Rose Chauffeured Transportation, announced their move to a new location this week. The $11-million, family-owned company, which has operated from a facility on Nations Ford Road in Pineville, N.C. since 2006, has relocated their entire 66-vehicle fleet and 135-employee office to a new facility in Charlotte.

The new location includes a 20,000-square-foot building, of which approximately 8,000 square feet is office space and 12,000 square feet is a garage with three drive-throughmechanic bays. The garage plus two and a half acres of outside parking provides ample space for the company's fleet of 22 motor coaches, 10 minibuses, four executive vans, 18 sedans, and 12 SUVs, which will also be served by the facility's detached wash bay.

"Quite simply, we've outgrown our current space," says Andy Thompson, president of Rose Chauffeured Transportation. "Our new space allows us to keep our entire growing fleet in one location, and the three drive-through mechanic bays are a huge improvement over our current one bay that requires buses to enter and exit the garage through a single door."

Thompson also cites lower rent, a large conference room to accommodate their team meetings, and the facility's proximity to the heart of Charlotte as advantages of the new location.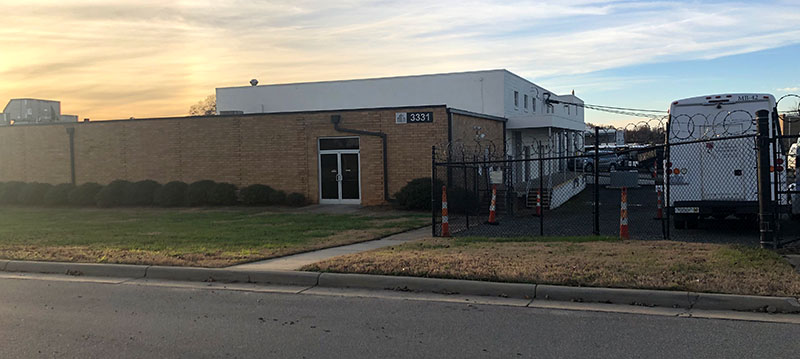 Rose Chauffeured Transportation's new facility in Charlotte, N.C. This is the company's fifth move to accommodate growth since its founding in 1985. In 1990, it moved out of the family's home to an office space on Park Road; in 1996, to a small warehouse and office space on Weona Avenue; in 2000, to a facility on Old Pineville Road that doubled the warehouse and office space; and in 2006, to their most-recent Nations Ford Road address.

"The outlook for continued growth is positive," says Thompson. "Several big events are coming to the region in the next couple of years, even as the city continues to boom and travel spending continues to grow. We're optimistic, and excited to have a great new facility to operate out of."

Visit riderose.com for more information.

[CD1218]