Details

Category: Industry News
The National Limousine Association (NLA) has signed on as a supporter and official Bronze Sponsor of the U.S. Travel Association's brand-new Let's Go There campaign, which aims to encourage and inspire Americans to make plans to safely travel to destinations throughout the country. Anyone involved or related to travel can join the campaign and take advantage of the free resources that the U.S. Travel Association has create and will regularly update through its toolkit, available here.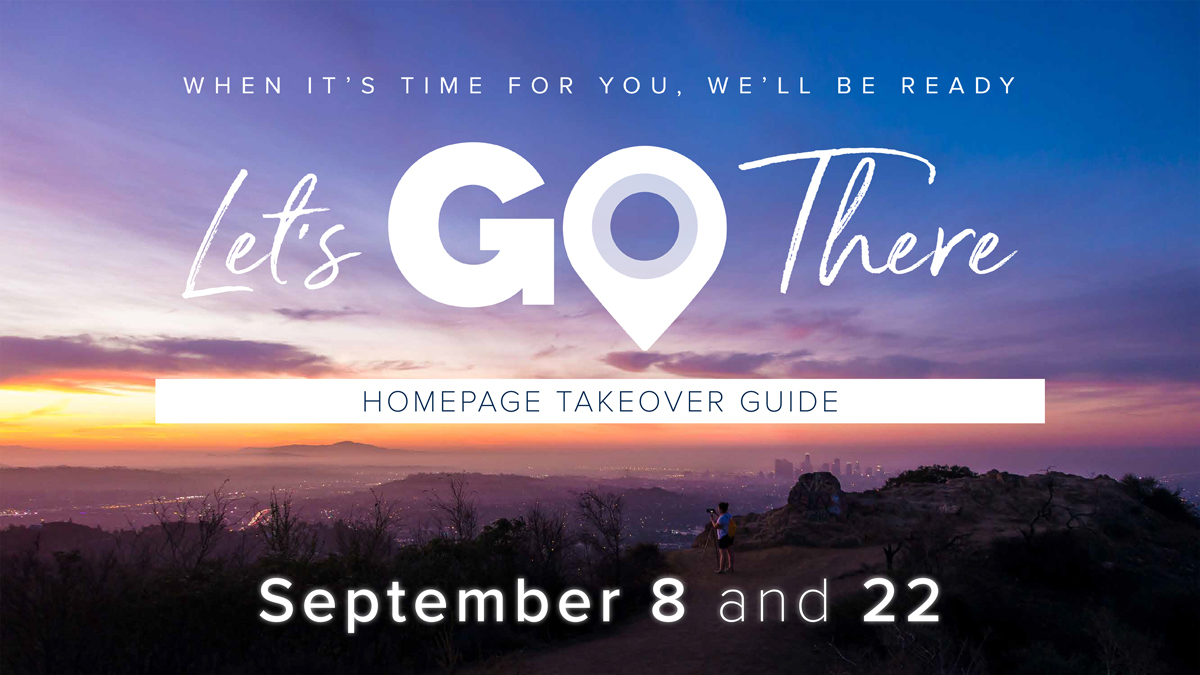 Travel, tourism, and its vertical industries are among the hardest hit industries during the COVID-19 pandemic, whether it's due to job losses, state/regional restrictions, sustained lockdowns, or capacity limits to help with social distancing. The ongoing campaign will officially launch on Tuesday, September 8, and last throughout the month (and beyond) with the goal of reigniting a recovery across the travel spectrum. Even if your market is still being impacted by shutdowns, the campaign has information on how to keep clients interested and then ready to go once restrictions lift. Couldn't we all use a little pick-me-up? Making plans to explore can spark optimism at a time when we need it the most.
Concerns remain high for travelers when it comes to COVID—with many opting to visit family and friends locally, especially to destinations that don't require air travel—but numerous polls throughout the summer have shown a growing desire to travel a half-year after the pandemic locked down much of the U.S.

NLA joins a broad collation of heavy-hitters in the travel arena, including Hilton, United, Enterprise, American Express, and many other major hotel chains, airlines, and destinations.
In a press release just prior to Tuesday's campaign kick-off, the NLA encouraged all members to help spread the word by liking, sharing, and commenting on NLA posts as well as creating your own company and personal posts using #letsmakeplans. The U.S. Travel Association's toolkit also has tons of videos, logos, graphics, and other suggestions on how to engage your clients on social media and reassure them that traveling can be done safely. The campaign has also created social media channels on Facebook, Instagram, Snapchat, Twitter, and Pinterest. Also find more information on the campaign's official website at letsgothere.travel.
Visit limo.org for more information about the NLA.
[09.04.20]
Details

Category: Industry News
Europe Shuttle, an Estonian-based company that specializes in worldwide port and airport transfers, has reached more than 1900 "experiences" on Viator, a world leader in distribution of tourist experiences and a TripAdvisor company. The relationship between the two companies dates back to 2015 when they signed an agreement to provide corporate airport transfers on TripAdvisor's main destinations. Europe Shuttle is now one of the main suppliers for Viator.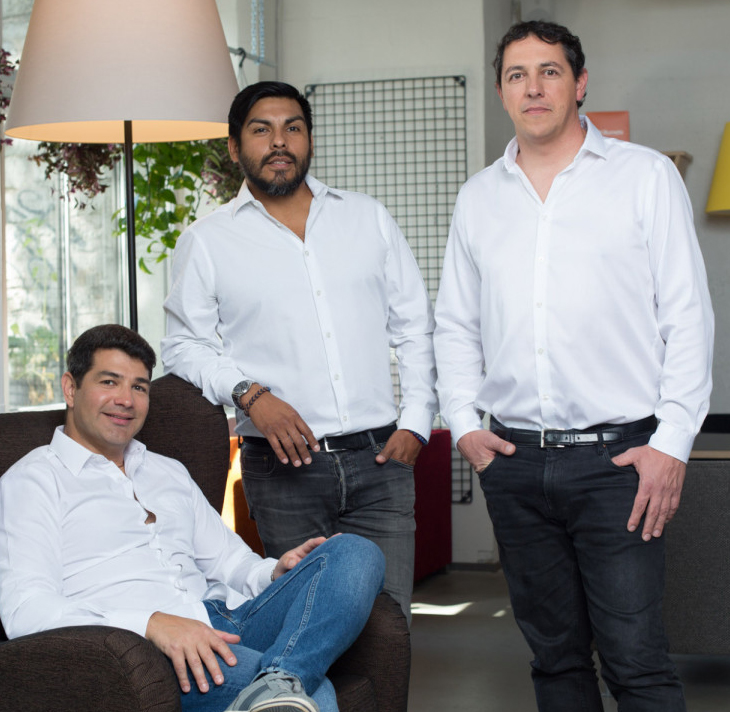 (L to R): New investor Pablo Palma (seated) with Founders Matías Álvarez Capitaine and Mariano Chiesa
Since then, the agreement has been extended to Europe Shuttle's destinations in 97 countries in all types of vehicles, from sedans to minibuses. Europe Shuttle's mission to be the on-trend source for travelers by offering proposals as exclusive as they are diverse, such as chasing after any of the 150 Pokémon of the famous game launched in 2016 by car or utilizing the "By Yourself Service," which allows the client to choose their own unique itinerary.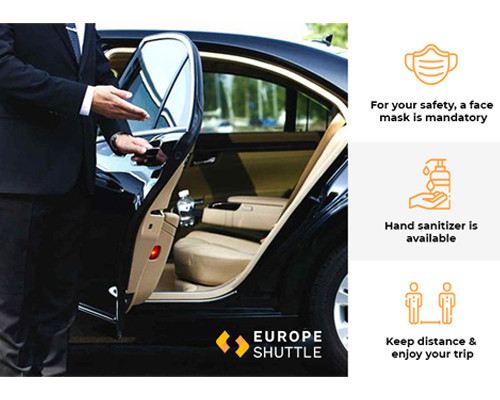 Europe Shuttle stepped up its safety measures during COVID
The company was founded by Mariano Chiesa and Matías Álvarez Capitaine and has grown quickly by strengthening its ties with both travel agency channels (B2B) and with clients directly (B2C). With the incorporation of technological investor Pablo Palma in 2019 into the company, the trio shifted its focus to an ambitious development of digital tools and focus on the commercialization and execution of the ground transportation services.
Today more than ever and in the face of the requirements imposed by the new global context due to COVID, private transportation becomes imperative to ensure a healthy and safe trip. Europe Shuttle's goal is to become increasingly competitive by adding more tailored products and with greater value added to satisfy the most demanding passengers.
Visit europeshuttle.com for more information.
[09.04.20]
Details

Category: Industry News
Pearls are the traditionally appropriate gift for a 30th anniversary. If that's the case, then Reston Limousine is due for a new strand, as the luxury ground transportation company is celebrating its three decades of providing service in the Metropolitan D.C. area.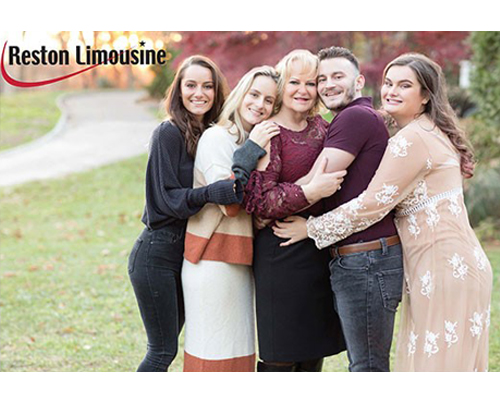 The Bouweiri family celebrates 30 years of Reston Limousine
Founded in September 1990 and helmed by President & CEO Kristina Bouweiri, the company quickly branched out from its corporate travel roots to include traditional retail work like weddings and proms, and later, government contract work. Reston soon began doing work for hospitals, universities, and large group events, not to mention other bus work like out-of-state shopping trips and winery/brewery tours. Currently, the company is one of the top 10 largest chauffeured transportation operations in the country.
Throughout its 30 years of business, Reston has been consistently honored by local and national organizations for high-end service and philanthropy. Awards received by the company include 2017 Best-Run Company by SmartCEO, Best Travel Experience by the Greater Washington Hispanic Chamber of Commerce, Favorite Limo Company or Car Service by LoudounNow, Best Limo/Car Service by Loudoun Times Mirror, and the winner of the CEO Report's 2018 Washington D.C. Velocity Growth Awards. Recently, the company was the first recipient of the Pinnacle of Safety Award at the inaugural Driven By Excellence Awards Ceremony held in February 2020 at the CD/NLA Show in Las Vegas. Over the past three decades, Reston has donated more than $1M in transportation services to charities and reputable causes since their start including Juvenile Diabetes, Wounded Warriors, Make-A-Wish Foundation, The Children's Inn at NIH, and many more. Bouweiri is also the founder of Sterling Women, a networking group that showcases women in business and hosts fundraising events.
"I couldn't have done it without the dedicated employees who have been a part of the Reston Limousine family over the years—which now includes my own children. My son Bill is our contract sales manager and daughter Katherine is our social media manager. With the support of our Reston Limousine family, I look forward to another 30 years in business," said Bouweiri in an email about the anniversary.
Visit restonlimo.com for more information.
[09.04.20]