Details

Category: Industry News
The Pennsylvania Bus Association (PBA), which will mark its centennial in 2023, has produced a video to commemorate the occasion.
Founded in 1923, PBA is a nonprofit organization and one of the nation's oldest associations dedicated to representing the business and governmental interests of private bus companies operating in Pennsylvania. The association has functioned without interruption and with an unrelenting commitment to the safety of the traveling public and the economic well-being of its member companies. The membership includes motorcoach operators, companies servicing the industry, and travel suppliers, all working together to build their businesses.
The video was created with help from association members, a treasure trove of archives from PBA (and the Bus Museum of Transportation), national partners, and KRR Photography, and is now available on PBA's YouTube channel, PBA social media channels, and the website pabus.org.
The yearlong celebration was kicked off in State College during PBA's Annual Conference. Smaller celebrations are planned throughout 2023 including during Spring Fling weekend at Bus Museum of Transportation in Hershey (June 9-10), PBA Marketplace in Morgantown (March 27-28), and PBA Annual Meeting & Conference in Jamestown, N.Y. (June 18-21).
PBA members shared their thoughts on PBA's centennial milestone:
John Henry of the Martz Group: "Pennsylvania Bus creates a real sense of community within our industry. The information and networking PBA provides has helped further our company for generations. Our founder, Frank Martz, helped establish PBA and would be proud of its current leadership and value to our industry. Congratulations on celebrating 100 years!"
Alison Sherman of Klein Transportation and PBA Board member:  "I have the pleasure of being the third generation from my family's motorcoach company to serve on the board of PBA. This organization does amazing things through advocacy and by facilitating the connections that help us thrive as an industry and I am proud to be part of it."
Sandy Borowsky of Starr Tours and PBA Board member: "Running a motorcoach and tour company these days is certainly no easy feat.  That is why PBA is so important to us.  Having an organization like PBA that provides support, information, and a connection to all our industry friends is critical to our success. We are thrilled to be able to celebrate PBAs 100th anniversary and looking forward to many more successful years."
Some of the upcoming events in 2023 include:
PBA's Marketplace provides bus operators, tour planners and group leaders with the valuable opportunity to gain experience about exciting new attractions and explore favorite destinations for group travel. The date and location for 2023 Marketplace is March 27-28 in Morgantown, Pa., hosted by Pennsylvania's Americana Region. Registration is open. 
PBA's Annual Meeting is an industrywide event devoted to education, business interaction, and social networking. A key component of the event is highlighting the geographic area so that motorcoach operators will return with groups to enjoy a new travel opportunity. The date and location for 2023 Annual Meeting is June 18-21 in Jamestown, N.Y., hosted by Chautauqua Convention & Visitor's Bureau.
PBA's Motorcoach Safety & Preparedness Workshop not only provides employees of motorcoach companies an opportunity to gain experience about safety-related issues, but it also establishes a working relationship with the enforcement community so that everyone involved in safety, work together.  Communication to understanding safety measures is the key to providing motorcoach customers with the necessary assurances the industry demands.
Visit pabus.org or contact Executive Director Patricia Cowley at director@pabus.org for more information.
[10.18.22]
Details

Category: Industry News
ABC Companies, a North American provider of motorcoach, transit, and specialty passenger transport equipment, recently promoted Brian Nelson to vice president of technical solutions. ABC's Technical Solutions Team comprises engineers, technicians, and support personnel who focus on sourcing and providing new and often unique technologies that improve customer operations and their experience in unexpected and groundbreaking ways. A key resource for ABC customers, the dedicated Tech Team is also deployed when existing solutions are not functioning or performing to a customers' needs.
"My department's job is simple: We are here to serve the needs of our customers and bring back solutions, not excuses," says Nelson. "We focus on getting resolutions to our customers, and as a distributor, we are not constrained by manufacturer limitations. We take great pride in bringing the voice of the customer to all of our manufacturers. The breadth of our projects and depth of the team, means we can bring solutions to our customers faster and more cost effectively, in a way that is almost impossible to achieve when the customer must personally address a challenge or specific need to manufacturers and service providers."
A veteran of innovating solutions, Nelson has focused on fulfilling customer needs through team collaboration and a hands-on approach in his previous roles as a staff engineer and sales engineer. Most recently as the engineering director/manager, Nelson led a team of engineers and technicians providing full life cycle project handling to coordinate, validate and deploy best possible solutions based on the problems and details specified by users, clients, as well as market demands.
In his new role, Nelson will be responsible for technical solutions and strategy that will continue to innovate by leveraging new and emerging technologies that can benefit customers.
Since 2011, Nelson has been a key contributor to the company's technical strategy. He has delivered pivotal engineering insights for several major technology projects including the introduction of ABC's first 100 percent battery-electric zero-emissions vehicles starting with the first diesel to electric motorcoach project in the United States as well as the company's ongoing Zero-Emissions Tour, which showcases and demonstrates the power and benefits of EVs in service today while educating stakeholders and lawmakers about the critical role high-capacity passenger vehicles play in reducing greenhouse emissions in the transportation sector.
"ABC has a commitment to providing our customers with a competitive advantage through innovative technology," says ABC Companies President and Chief Commercial Officer Roman Cornell. "Brian's experience, teamwork, execution on product vision, and his passion for serving our customers is helping us change the future of our industry."
Visit abc-companies.com for more information.
[10.17.22]
Details

Category: Industry News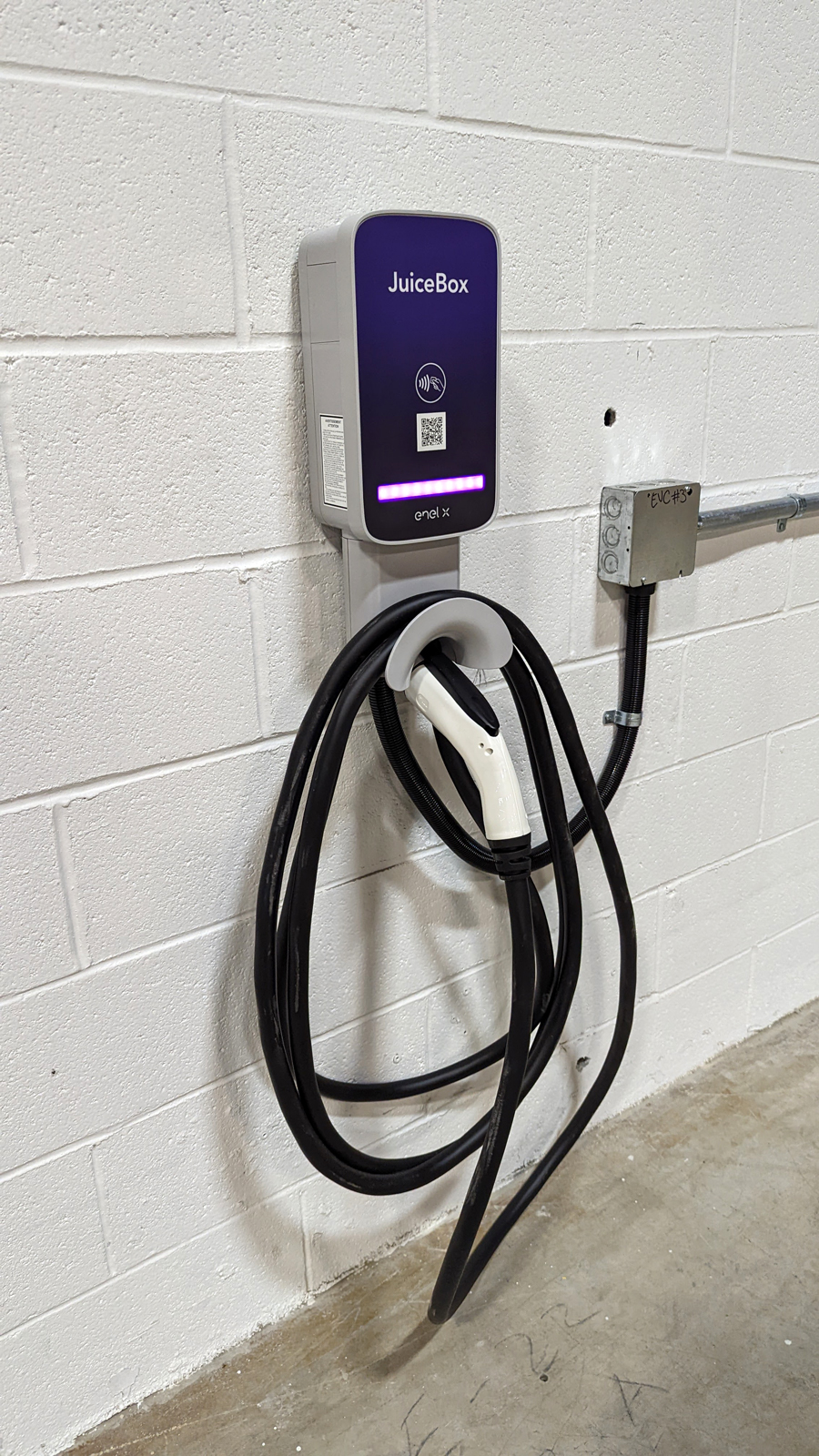 EmpireCLS' new charging station
EmpireCLS Worldwide Chauffeured Services announced that it has opened electric vehicle (EV) charging stations at its corporate facilities in New Jersey and Los Angeles. The stations were purchased from and installed by Encore Energy Group of Fairfield, New Jersey.
EmpireCLS announced earlier this month that it had adopted the Cadillac LYRIQ, a brand-new EV for 2023, which recently landed in their fleet. According to the Facebook announcement, they are the first chauffeured transportation company in the US to adopt the new EV.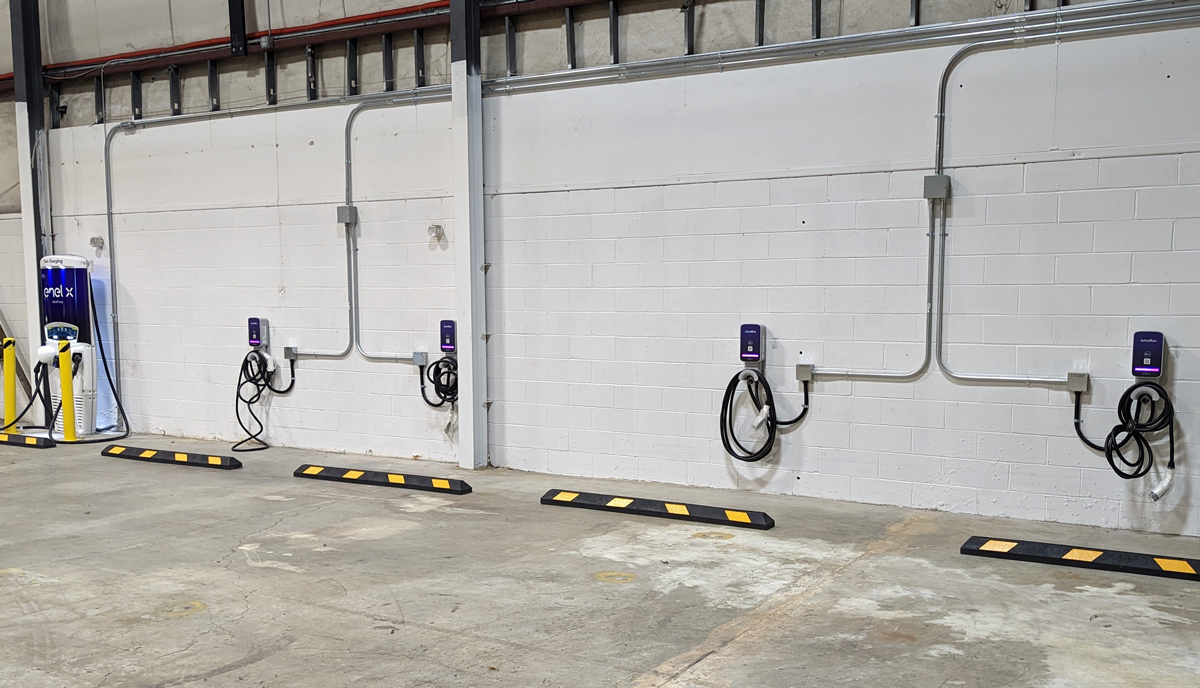 The LA project involved the installation of five 48A Level 2 EV chargers and one 50 kW DCFC with infrastructure for two 50kW FastChargers. The New Jersey project consisted of the installation of four Level 2 EV chargers and one Level 3 EV FastCharger after selecting the location for the installations, engineering of the site, and obtaining the necessary permits from the New Jersey Sports & Exposition Authority and the Secaucus Building Department.

Encore Energy, a subsidiary of EncoreLED USA, is a leading East Coast distributor of the JuiceBox and JuicePump smart EV charging stations, among other products for EVs.
According to Steve Sciaino of EmpireCLS, "We interviewed several firms before selecting Encore for our LA and New Jersey installations. Encore's performance was timely, efficient, and smooth in all respects. They proved our selection to be right in every way. Encore and its people were extremely professional, great to work with, and we recommend them highly. We have also selected Encore to install LED lighting at our LA and New Jersey facilities and look forward to working with them on those projects."
Visit empirecls.com for more information.
[10.17.22]