Details

Category: Industry News
James Limousine Service Co-owner Lynn Allen died Saturday, September 25, 2021, following a long illness. She was 66.  
Allen was actively involved in the day-to-day operations of James Limousine with her husband Randy for 12 years, managing the front office and serving in various roles, including president, CEO, and affiliate manager prior to her retirement in 2019 due to her health.  She attended many industry events and was a member of the Going Global Partners Affiliate Manager Group. Prior to joining the industry in 2007, she was a respiratory therapist in the neonatal intensive care unit for premature infants for 30 years.
She is also survived by her three children, triplets Kendall, Lauren, and Ben Allen, as well as her granddaughter, Kelina.
A Celebration of Her Life is scheduled for October 10 at 2:00 pm at Woody's Funeral Home, Huguenot Chapel, in Richmond, Va. In lieu of flowers, the family requests that donations be made to the Richmond Animal League in Chesterfield, Va. 
Chauffeur Driven sends condolences to the friends and family of Lynn Allen. 
Photos courtesy of the Allen family.
Details

Category: Industry News
The search is over! The United Motorcoach Association (UMA) recently announced that Scott Michael has been named president & CEO, following a nationwide recruitment process that began in June. Michael began his tenure on October 4. Current President & CEO Larry Killingsworth will stay on at UMA during the month of October to facilitate a smooth transition.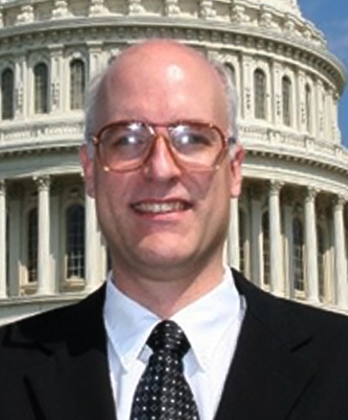 New UMA President & CEO Scott Michael
Michael is an experienced association executive who comes to UMA following extensive leadership experience in the transportation industry, where he was the president & CEO of the American Moving and Storage Association (AMSA).

UMA Vice Chair David Moody of Randleman, N.C.-based Holiday Companies led the executive search along with other UMA members. "After months of work, perusing through resumes, Zoom interviews, and in-person interviews," he said, "I believe that UMA has found the individual with the right skill set and experience to move our organization and industry forward as we rebound, restore, and learn what normal is again."
Over 26 years at AMSA, a trade association for the moving industry that has since merged into the American Trucking Associations, Michael had numerous roles, including serving as the industry's liaison with its largest customer, the US military, helping improve the process for relocating military families with every change in duty station. He also ran the association's Membership Department, recruiting and retaining 3,000 members.
The culmination of his work at AMSA was five years as president & CEO, where he strengthened the association's lobbying team to focus on consumer protection issues, served on an FMCSA Working Group to streamline paperwork, enhanced the criteria for the industry's ProMover certification program, oversaw the termination of the group's pension plan, and moved the association's headquarters to a new location.
Michael also was executive director of the Moving and Storage Institute, a philanthropic organization that raised funds for scholarships, training, and industry research. He served on the Board of Directors of the American Highway Users Alliance to promote infrastructure and highway safety and was the moving industry's representative to the National Defense Transportation Association.
Visit uma.org for more information.
[10.04.21]
Details

Category: Industry News
More than 2,600 attendees from 52 countries gathered in Las Vegas, Nevada, September 18-22 for the 52nd annual IPW—the travel industry's premier international marketplace and the largest generator of travel to the United States, presented by the US Travel Association.
With health and safety practices at the forefront, IPW gathered global travel professionals, including US destinations, hotels, attractions, sports teams, cruise lines, airlines, and transportation companies, together with international tour operators, buyers, and wholesalers from around the world, to meet under one roof—the new West Hall of the Las Vegas Convention Center—for three days of business appointments that will draw future travel and tourism business to the US and facilitate an industrywide recovery.
The delegation included more than 300 members of the media. Reporters covered the event itself, and also met with travel business and destination leaders at the Media Marketplace to generate stories encouraging travel to the US.
IPW took place as the Biden administration announced it would reopen the country to international air travel for vaccinated travelers worldwide in November.
"The November reopening of international air travel to vaccinated travelers is a critical turning point in our industry's recovery—and the announcement couldn't have come at a more perfect time, on the opening day of IPW," said US Travel Association President & CEO Roger Dow. "IPW is not only reuniting the world, it's a stage for rebuilding relationships and conducting business that will lead to the full return of inbound travel."
In 2021, IPW included significant new elements that were designed to add value for attendees and enhance the experience overall. New this year was IPW Focus, an educational program that provided programming across an array of topics, from technology and innovation to research and insights, presented by thought leaders and innovators. IPW also coordinated with the trade show company Connect Travel to co-locate several events around this year's event.
Brand USA, the destination marketing organization for the United States, returned as the premier sponsor of IPW 2021.
Las Vegas was set to play host to IPW in 2020, but US Travel announced the event's cancelation at the onset of the COVID pandemic. Sin City has served as host site for IPW four other times, most recently in 2013.
IPW 2022 will take place June 4-8, 2022, in Orlando, Florida.
Visit ipw.com for more information. 
[10.04.21]