Details

Category: Industry News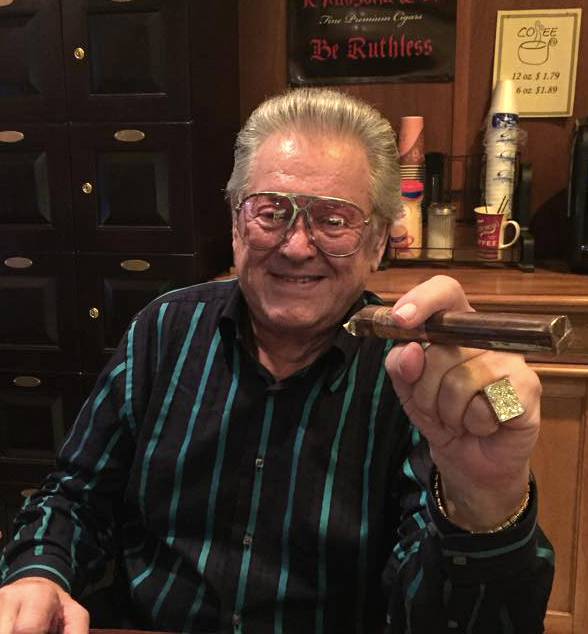 Nikko Assolin enjoying one of his favorite vices: a fine cigar
Nikko's Worldwide Limousine founder Nikko Assolin died on September 1, 2021, due to complications from COVID. He was 79.
An industry icon—equally known for his business savvy and personal style—Assolin founded Nikko's Luxury Limousines in 1982 with his late wife Linda (1951-2014) after he had been in the hotel business for 15 years, including time spent as VP operations of Holiday Inn. By 1986, the company had 15 stretches, and in 1995, as Houston's nightlife was in decline, Nikko bought a corporate-based transportation company, which has since been the framework for Nikko's Worldwide. Today the company has offices in Houston and Austin, and is considered one of the most respected operations in Texas.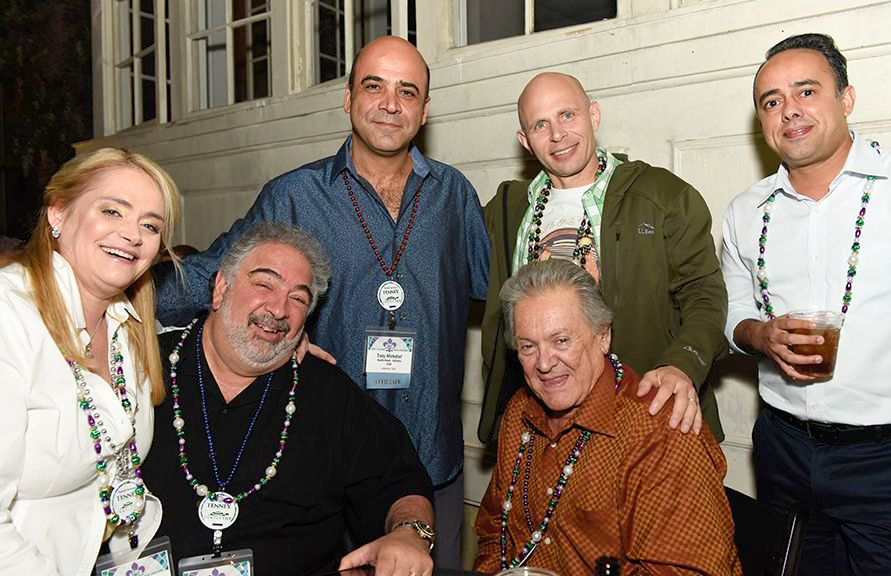 Nikko (bottom right) with friends at an industry event
"My father is well-known and loved by everyone I meet in the industry," said son Matt Assolin, in a profile for Chauffeur Driven. "There have been times I couldn't make an event, so we'd send Nikko and all I hear from my friends is that he was the center of attention."
In recent years, with Matt taking over much of the workload at the company, Nikko enjoyed dinner with friends and spending time with the next generation of Assolins. He remained a well-loved fixture at industry events, always willing to share a fine cigar with friends and colleagues.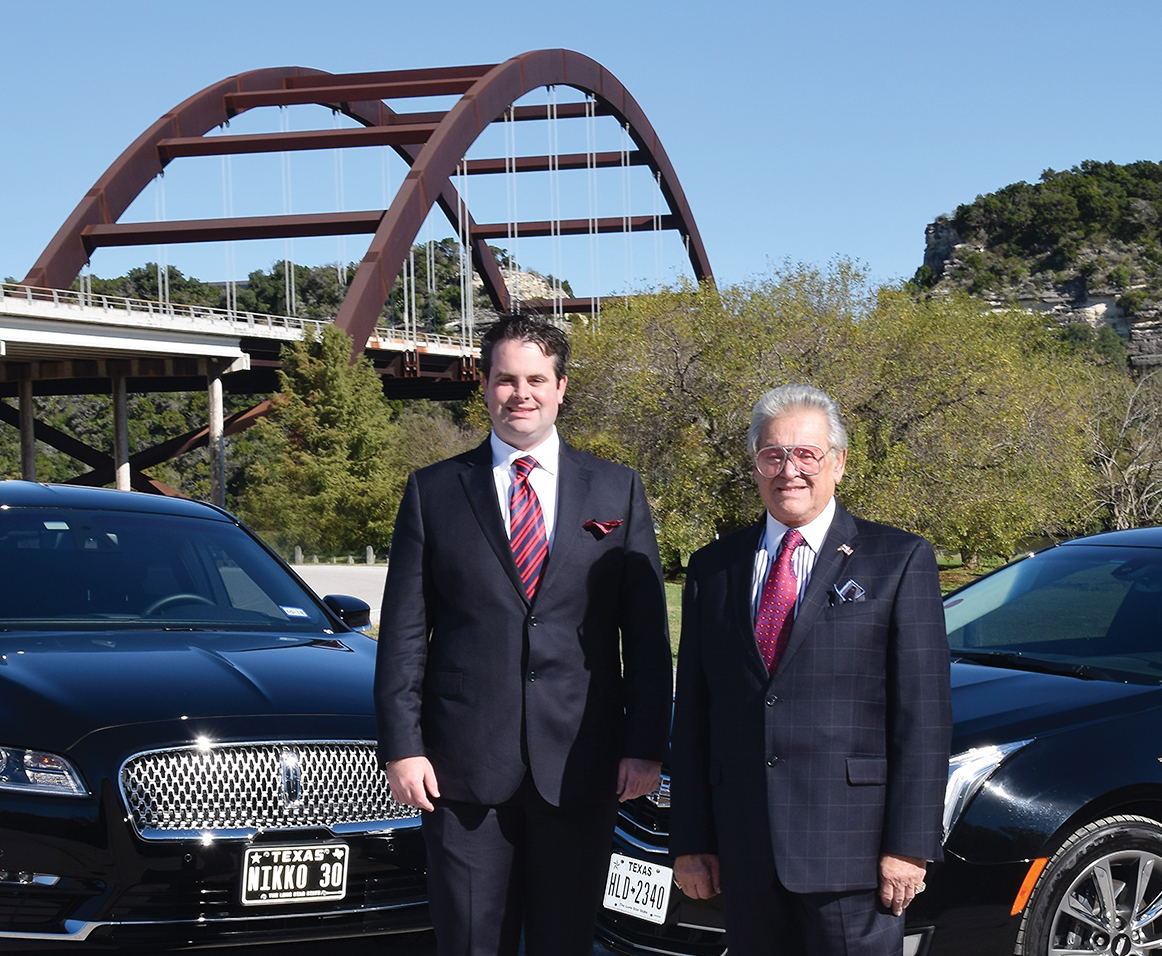 Matt and Nikko (right) Assolin of Nikko's Worldwide Chauffeured Services pictured in a Chauffeur Driven profile (February 2017)
Details concerning a Celebration of Life are forthcoming.
He is survived by his son Matt, daughter-in-law Xochitl, and two grandchildren.
The staff at Chauffeur Driven sends our condolences to the entire Assolin family on their loss.
Some condolences via Facebook:
"[Nikko] lived life to the fullest. He had a great sense of humor and always enjoyed having a good time. I'll miss seeing him at the shows." – Jeff Nyikos, CEO of Leros Point to Point/Royal Coachman
"Nikko was a great guy and was very helpful to me when I first started in the limo industry ... great to talk to and very knowledgeable. A true Houston icon in the industry." – Renzo Ormsbee, Founder of Elite Worldwide Transportation
[09.07.21]
Details

Category: Industry News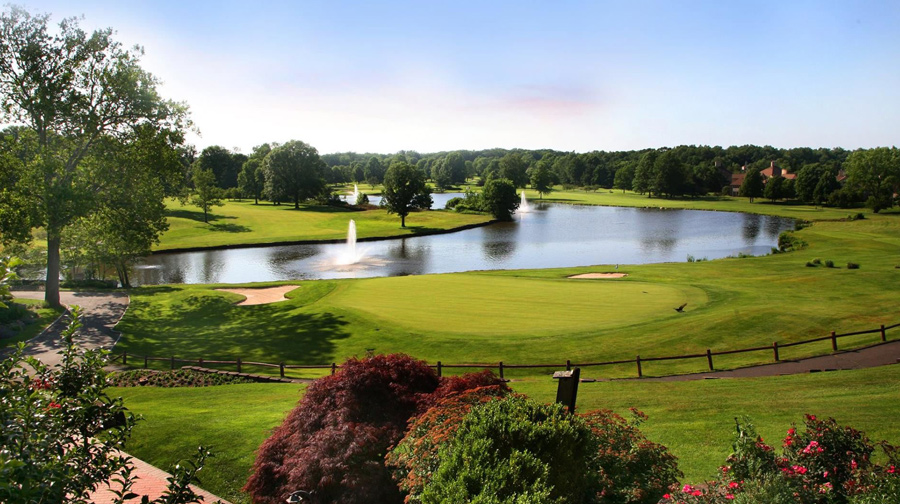 Brooklake Country Club in Florham Park The Limousine Association of New Jersey (LANJ) announced that it will once again hold its Annual Golf Outing and Dinner, a tradition that the association began in 2017. The event, which will take place on Tuesday, September 14 at the Brooklake Country Club in Florham Park, is also the first meeting that LANJ has held since its Winter Board Meeting at the beginning of 2020.
LANJ Executive Director Patty Nelson says that all chauffeured transportation operators, industry suppliers, and LANJ members are invited to join their friends and colleagues for a fun day of friendly competition and networking. Tee time is 12:00 p.m. and there are a limited number of spaces still available for interested golfers. Chauffeur Driven President Chris Weiss is also expected to attend.
If golf isn't your jam—no worries! You can still join the group for the dinner and association meeting, which starts at 6:00 p.m. Dinner only is $80 per person; golf and dinner is $195 per person.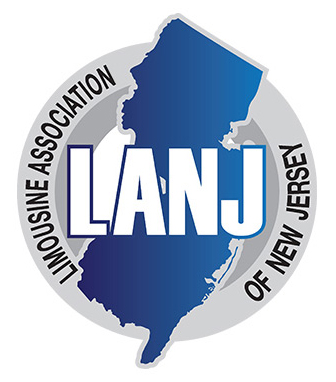 There will be plenty to catch up on during the meeting as LANJ leadership has not been idle during the pandemic. LANJ President Jason Sharenow of Broadway Elite Worldwide spearheaded a Facebook Live meeting in the early days of the shutdown, and later joined forces with the Long Island Transportation Association for another virtual get-together, which included operators from all over the tri-state area. LANJ was also on top of the Port Authority's new access fees for pickups and drop-offs at Newark, LaGuardia, and John F. Kennedy airports, which went into effect in April.
If you're interested in playing golf, attending dinner, or have any questions about the event, email Nelson at patricia.nelson103@gmail.com or call 862.213.9869.
[09.01.21]
Details

Category: Industry News

We're less than six weeks away from our first in-person CD/NLA Show since February 2020 (ah, the good ol' days…), and there's a ton more on this schedule than just getting together again with longtime friends and colleagues. The halls of the Gaylord Texan (just outside of Dallas and mere minutes from DFW Airport) will be buzzing with first-class and up-to-the-minute education this October 10-13, as we all figure out what the transportation landscape will look like in the coming months and years. Thanks to all our sponsors, including Title Sponsor Ford-Lincoln Limousine & Livery Vehicles, for making this event possible.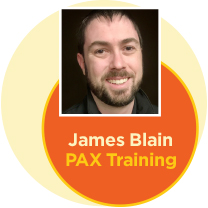 There's a lot to be excited about! Operators in our industry are resilient and have been finding new opportunities to keep their fleets moving and offices humming along. If you're having trouble finding quality staff like most small businesses right now, we have a great session for you. James Blain of Pax Training will offer a new way to look at recruitment with Finding & Hiring Chauffeurs in Challenging Times on Sunday, October 10. Let's be honest: There are a number of reasons why employees are being picky right now, but the good news is, with a handful of tweaks, you can attract the right candidates to your job openings and fill your team with dedicated and loyal people. Blain will do a deep dive into the psychology behind hiring (yep, there is a science to it), and how the best and most successful companies in any field find long-term talent. This is a can't-miss session.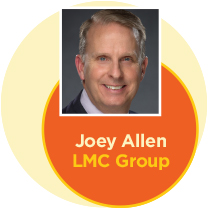 Speaking of attracting talent, have you considered how you're perceived by prospective and current employees? Are you too busy "managing" that you aren't cultivating a crew of leaders? Having trouble letting others take on critical responsibilities? This is the session for you! Joey Allen of The LMC Groups will host Micromanagement Is Not Management on Sunday, October 10. He'll help you to identify the key people to delegate important tasks to, which will lead to great efficiency and a healthier company overall. Most of all, you'll inspire your team to be leaders, challenge everyone to do what they do best, and build an environment with greater job satisfaction. Worried that you're stuck in a micromanagement rut yourself? This seminar can help with that, too.

Of course, our schedule would be incomplete without addressing how the business climate has changed in the past 18 months. But before you run away screaming at the mention of the "C" word, this seminar, Lessons Learned From the Pandemic, is all about the positive progress we made, the ideas we tried, the processes we dug into and reshaped, and the benefits that the slowdown gave us all. Our engaging roundtable of speakers includes Matthew Johnston of AJL International, Tracy Raimer of Windy City Limousine & Bus, and Douglas Schwartz of Executive Limousine, who will share their trials and tribulations that tested their resolve and strengthened their companies. This is an interactive session, so you'll get a chance to offer your ideas too.
These are just a few of the sessions we have slated for you this October 10-13 in Texas. If you haven't checked out our updated website, which has the full schedule, information about our Operator Mentoring Program (registration required) and Affiliate Central Forum, and a roster of our exhibitors (including our most current floor plan), head to cdnlashow.com now for all the details. Of course, if you haven't registered or booked your room yet, giddy on up to our website so you don't miss out on the industry's biggest in-person event of the year. See you in October!
[09.01.21]