Details

Category: Industry News
Each year the Washington, D.C., hospitality community comes together to celebrate the motorcoach drivers who contribute to the city's important group travel sector, which, according to American Bus Association, contributed $1.6 billion to the city's economy prior to the pandemic. This year's event, held May 12 on the National Mall, was the first in two years since COVID delayed the festivities.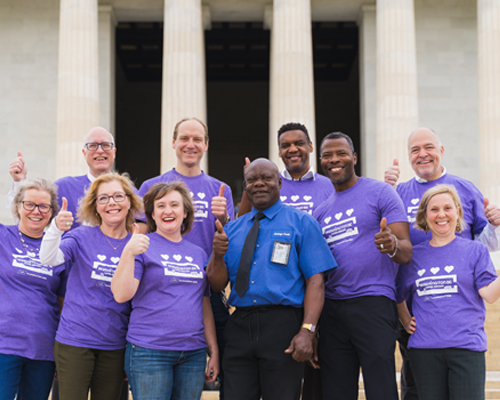 Associations greeted drivers on the National Mall (pic courtesy of ABA)
Representatives of the organizations were on hand to meet with drivers and to hand out lunches donated by the Hard Rock Café, gift bags, and bottled water during the event.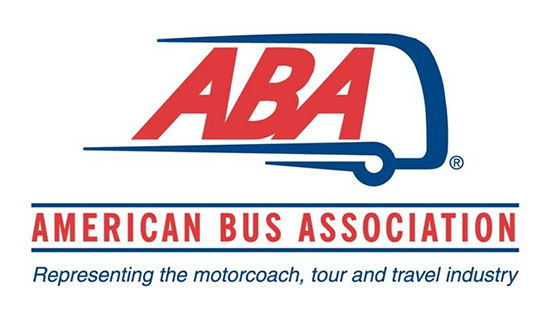 "As group travel returns to Washington, DC, we know the important role motorcoach drivers play in helping move groups around our great city and also driving the local economy," said Destination DC President & CEO Elliott Ferguson, II on the organization's website. Destination DC is one of the organizers of the event. "Today we celebrate and thank the motorcoach drivers—the unsung heroes who bring the business to our city and have helped make D.C. one of the top group tour destinations in the nation."
Many other associations were involved in the day's events, including the two major bus associations: The United Motorcoach Association (UMA) and the American Bus Association (ABA).
"ABA is a proud support of the DC Loves Buses Day each year," said ABA President & CEO Peter Pantuso. "The industry's tour operators and motorcoach companies are playing a key role in the return of tourism to Washington, D.C., and the rest of the country."
"It's good to be at this event again and to see buses bringing groups," said UMA's Vice President for Legislative & Regulatory Affairs & Industry Relations/COO Ken Presley in the association's publication, Bus & Motorcoach News. "Showing appreciation like this to the tour bus drivers goes a long way."
Visit buses.org for more information about ABA. Visit uma.org for more information about UMA.
[05.17.22]
Details

Category: Industry News
Motor Coach Industries (MCI), a subsidiary of NFI Group (NFI), a leading independent bus and coach manufacturer and a leader in electric mass mobility solutions, today announced Allen Keith has joined MCI as private market regional vice president for new and pre-owned coach sales in the Northeast region.
Based in Connecticut., Keith is responsible for new coach and pre-owned coach sales to private operators in the Northeast region, including Maine, Massachusetts, Vermont, New Hampshire, Rhode Island, New York, New Jersey, Connecticut, Delaware, Maryland, Virginia, and Washington D.C.
"Allen brings a wealth of sales experience to MCI and we are thrilled to welcome him to our team. Allens record of accomplishments, both corporate and personal, demonstrates his commitment to building strong relationships and customer loyalty," said MCI Vice President, Private Market Sales, Patricia Ziska. "Allen will be an exceptional leader the Northeast region, helping our private coach customers to expand and update their fleets with MCI's industry-leading products."
Keith has 13 years of sales management experience and joins the company following six years as Regional Parts Manager with NFI Parts—another NFI subsidiary.
During his career, Keith has excelled in developing new markets, establishing productive partnerships with coach fleet operators, and helping customers navigate challenges presented by the pandemic through effective management of parts procurement and introduction of new products.
Visit mcicoach.com for more information.
[05.17.22]
Details

Category: Industry News
The unofficial summer travel season begins in a few weeks, and travel associations are warning that the federally required inbound pre-departure testing could continue to have a damaging impact on the likelihood of international travelers visiting the United States. A recent survey conducted by Morning Consult for US Travel Association (USTA) found that these regulations remain a major barrier to economic recovery.
"Before the pandemic, travel was the second-largest US industry export and generated a positive trade balance of $53 billion," said US Travel Association President & CEO Roger Dow. "Inbound travel is critical to reducing the overall trade deficit, but the pre-departure testing requirement remains an unnecessary hurdle to regaining visitors and competing for global tourism dollars.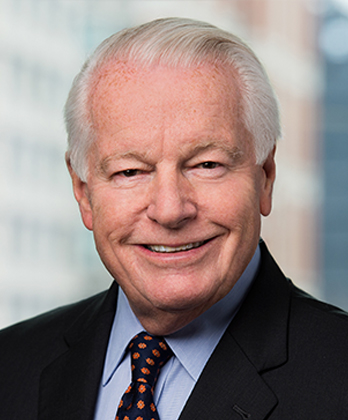 USTA President & CEO Roger Dow
A survey of vaccinated international travelers in France, Germany, the United Kingdom, South Korea, Japan, and India found that nearly half of respondents (47 percent) who are unlikely to travel abroad in the next 12 months cited pre-departure testing requirements as a deterrent, while 71 percent said they prioritize traveling to destinations without cumbersome entry requirements.
Dow remains hopeful that the Biden administration could relax these requirements and accelerate recovery for travel businesses. Based on survey data, 46 percent of international travelers would be more likely to visit the US if pre-departure testing requirements for vaccinated adults were lifted. Securing just a fraction of those numbers could translate to an additional half-million visitors each month and $2 billion in valuable US travel exports, supporting nearly 40,000 domestic jobs, according to USTA. 
"While other countries with similar case, vaccination, and hospital rates have removed their testing requirements and have begun rebuilding their travel economies, the US is at a competitive disadvantage and risks a prolonged period of recovery," said Dow. Currently, inbound international travel to the US is on track to recover to 2019 levels in 2024.
With the lifting of many previous mandates across the travel spectrum, including the mask mandate on domestic flights, this inbound testing requirement remains an exception.
Visit ustravel.org for more information.
[05.17.22]