Details

Category: Industry News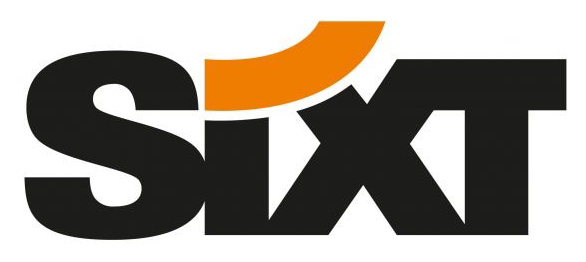 Online transportation booking provider Blacklane is getting an infusion of cash from car rental giant SIXT to become one of its most important shareholders, according to an announcement from Blacklane. The companies are looking to gain greater traction in the North American market while continuing their global expansion. Currently, SIXT has locations in more than 100 countries and is the fourth largest car rental agency in the US, while Germany-based Blacklane has grown significantly since its inception in 2011.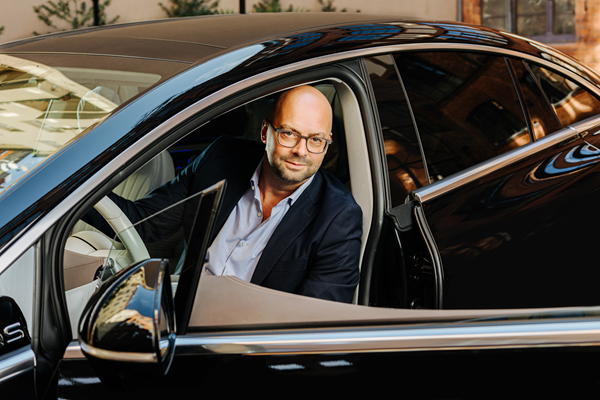 Blacklane CEO Jens Wohltorf
Blacklane's chauffeur services will be available via the SIXT app in the US and other international markets starting in 2024, while leveraging SIXT's fleet capabilities and connected services. Blacklane is also building out its City to City program, which offers flat rates between certain cities with 127 routes currently available. Additionally, Blacklane is on track to provide 15 percent of its rides with electric vehicles by the end of this year, and 50% percent by 2025.
"We at SIXT are committed to providing premium mobility solutions in car rental, carsharing, subscription, and ride-hailing services. We welcome Blacklane on board as an additional valued partner in our mobility ecosystem and are looking forward to jointly create synergies for our business with this partnership," said SIXT COO Nico Gabriel.
"We are thrilled to win SIXT as our partner and investor in this funding round," said Blacklane CEO and Co-founder Jens Wohltorf. "Their extensive experience in the ground transportation and travel industry, combined with our expertise in premium chauffeur services, create a powerful bond that will drive both company's global growth and innovation and solidify Blacklane's position as industry leader."
Visit blacklane.com and sixt.com for more information.
[10.03.23]
Details

Category: Industry News
First Class Destination Solutions, a San Juan-based provider of premium travel services since 1996, recently announce its new partnership as the exclusive in-house ground transportation company, concierge, and tour desk for the El Conquistador Resort. The property is currently undergoing a complete renovation of their 900 rooms, water park, private Island Palomino new restaurant.
As the designated in-house ground transportation company, First Class Destination Solutions will provide a fleet of meticulously maintained vehicles, ensuring guests arrive in comfort and style to their destination, according to t a press release from the company.
"We are honored to join forces with El Conquistador Resort as their exclusive in-house travel partner," said First Class Destination Solutions CEO Robert Rodriguez. "Our mission aligns perfectly with the commitment of these exceptional resorts to offer a world-class experience for every guest. Whether it's a seamless airport transfer, personalized concierge service, or curated tours to explore the local treasures, our team is dedicated to exceeding expectations."
Guests of El Conquistador Resort can now indulge in a full spectrum of premium travel services, seamlessly integrated into their stay. The dedicated concierge and tour desk provided by Salt Tours/First Class Destination Solutions will cater to individual preferences, offering expert guidance and tailor-made itineraries that showcase the beauty and culture of the surrounding region.
"We are delighted to welcome First Class Destination Solutions into our family of trusted partners," said El Conquistador Resort General Manager Jack Slim. "Their unwavering commitment to exceptional service aligns perfectly with our own dedication to providing unforgettable experiences. Together, we will elevate every aspect of our guests' stay, from arrival to departure."
Additionally, First Class will provide in-house ground transportation, concierge, and tours desk services at the renowned Hyatt Regency Grand Reserve, located in Rio Grande. This partnership with the Hyatt Regency Grand Reserve further solidifies its reputation as a leading destination management provider in Puerto Rico.
The addition of in-house concierge services means that guests have a dedicated team of experts at their disposal, ready to assist with every aspect of their stay. First Class Destination Solutions and Salt Tours concierge team will be able to offer guests assistance with everything from restaurant reservations to local recommendations and travel arrangements. The tours desk, also managed by First Class Destination Solutions and Salt Tours, offers a curated selection of exciting and immersive experiences.
"We are thrilled to bring our expertise in travel management to the Hyatt Regency Grand Reserve," said Rodriguez. "Our goal is to enhance the overall guest experience by providing top-notch services that make their stay in Puerto Rico truly memorable."
The collaborations of First Class Destination Solutions with both the El Conquistador Resort and the Hyatt Regency Grand Reserve represent a significant step forward in elevating the standards of hospitality and guest satisfaction in Puerto Rico. They mark the beginning of an exciting journey where luxury, convenience, and authentic experiences come together seamlessly.
Visit www.limopr.com for more information.
[10.03.23]
[10.03.23]
Details

Category: Industry News
Beau Wine Tours President & CEO Thomas Buck is thrilled to announce the promotion of Christina Zanone to the position of general manager. Her promotion is recognized ahead of schedule after being promoted to assistant general manager in February 2022. Zanone has been a member of the team since 2010, and Buck says that her exemplary leadership, industry expertise, and unwavering commitment to excellence make her the ideal choice for this role.
As assistant general manager, Zanone demonstrated exceptional skills in managing operations, fostering guest relationships, and maintaining the high standards for which Beau Wine Tours is renowned. Her passion for wine and her deep understanding of the wine tourism industry have made her an invaluable asset to the company. Zanone has served in various leadership roles throughout her 13 years with Beau Wine Tours, including reservations manager and director of affiliate relations.
"Christina's promotion to general manager is a testament to her hard work, dedication, and the significant impact she has made on our organization," said Buck. "Her leadership and vision align perfectly with our commitment to delivering exceptional wine tour experiences to our guests. We are excited to see her take on this new role and look forward to the continued growth and success of Beau Wine Tours under her guidance."
In her new role as general manager, Zanone will be responsible for overseeing all aspects of Beau Wine Tours' operations, including customer service, business development, group sales, chauffeur operations, fleet management, and maintaining the company's high standards of quality and excellence. Her leadership will play a pivotal role in shaping the future of the company and ensuring that Beau Wine Tours continues to be a leader in the transportation industry.
Zanone expressed her excitement about the new role, saying, "I am truly honored and humbled by this opportunity to lead Beau Wine Tours as general manager. I am committed to building on the strong foundation that has been established and taking our services to new heights. Our team is exceptional, and I look forward to working closely with them to provide unforgettable wine experiences for our guests."
Visit beauwinetours.com for more information.
[10.02.23]