Details

Category: Industry News
On Wednesday, September 20, the Philadelphia Regional Livery Association (PRLA) held their fall membership meeting a Spasso's Italian Grill in Media, Pa. Sponsored by Titus leasing, the event was attended by 40 members and guests, including CD Editor Rob Smentek. A highlight of the meeting included the announcement that PRLA Treasurer Bob Euler Jr., of King Limousine is filling the recently vacated role of vice president.
Networking was the name of the game at the meeting as many familiar faces welcomed new and prospective members. Attendees extended past the Philadelphia region as some came from as far as Baltimore to take part.
PRLA President Tony Viscusi of Global Limousine Service welcomed the members and shared a bit of business from a recent Board meeting. As many operators have not renewed their memberships, the association's Board of Directors is going to make more of a concentrated effort to secure annual dues from past (and new) members. Attendees were encouraged to re-up their dues at the dinner meeting.
Next, Bob Euler Jr. of King Limousine provided a treasurer's report. It was then reported that Euler was unanimously approved to take the position of vice president. This news was met with a round of applause. PRLA Secretary Tracy Salinger of Unique Limousine then announced that she is running for a National Limousine Association Board seat, which got a similar positive response from the members.
The always-precarious situation at Philadelphia International Airport was briefly discussed, specifically TNC drivers illegally leaving their cars at Zone 6 (the limo waiting area). Operators are encouraged to report illegal activity to the airport police.
Following a multi-course Italian meal, Chris Swatt from Advantage Remarketing Solutions was invited to speak to the group. He provided an overview of his company's services—which includes selling, buying, and financing buses—basically describing the firm as a "one-stop shop" for all vehicle needs. Various members provided their own testimonials of Advantage, recommending them to operators.
Before dessert, PRLA Board Member Suman Anwar of ANB Trans announced the winners of a 50/50, as well as a raffle for a pass to the CD/NLA Show in Orlando on October 22-25. In both cases, Frank D'Souza of Riviera Limousines was the winner. D'Souza pledged to use the 50/50 winnings to sponsor the membership fee of a new PRLA member.
Lastly, the issue of bringing future PRLA meetings to a more centralized location was discussed, and Viscusi said that the next event will likely be held in King of Prussia, Pa.
Visit prlainc.com for more information.
[09.25.23]
Details

Category: Industry News
The Maryland Limousine Association (MLA) returned to Jimmy's Famous Seafood on Tuesday, September 19, for a lunchtime membership meeting. With more than 25 members and guests, the meeting offered a healthy mix of veteran and new operators. The event featured guest speakers representing the financial, transportation, and insurance markets, and was attended by CD Editor Rob Smentek.
MLA Len Joseph of On the Town Limousines kicked off the meeting by thanking everyone for attending and continually supporting the industry. After the attendees introduced themselves, Joseph welcomed the first speaker, Vendor Member German Ruiz of Madison Capital. Ruiz provided an overview of the economy, with a particular focus on the increasing lending rates. While inflation is down from last year, new car rates are just over 6 percent, while used car loans are at a staggering 11 percent rate. Ruiz also discussed Section 170 Tax Deduction Write-Offs and fielded financial questions from the group.
The MLA then welcomed June Akinnagbe of Rapid Response Clinic, a firm that performs DOT physicals and drug testing. After Akinnagbe provided a summary of the clinic's services, MLA Member Reggie Tymus of Capital City Limousine gave props to the company for their quick turnaround with a recent employee testing.
Next, insurance matters took the stage as Bryan Johnson and Holly McCulloh of Martens Johnson/Hilb Group Insurance were joined by Alex Church of Transportation Insurance Brokers for a snapshot of the current insurance space. Regarding consistently rising insurance costs, McCulloh said that the number of claims across the board has caused prices to go up. Church pointed out that there aren't as many insurer options as many companies have gotten out of the commercial market since COVID. He also advised operators to utilize camera systems—inexpensive and easy-to-use ones are available on Amazon—to combat illegitimate claims. Church also strongly recommended that operators keep up on their Worker's Comp insurance, as claims can cripple a business financially.
Once again, the afternoon's hot-button topic dealt with the ongoing frustrations with point-to-point trips within Washington, D.C., city limits. According to Japneet Singh of Executive CLS, operators of all sizes are finding themselves pulled over to have their manifests and licenses checked, often with passengers in the vehicles. Joseph has drafted a letter for operators to sign and send, urging consistency in the pullover protocols. To help combat illegal operators that are poaching passengers at the airport, Joseph has scheduled a Zoom meeting with a representative of the Maryland Public Service Commission on September 26. This conversation has been in the works for over a year, and it is hoped that they will follow up with an in-person meeting in the coming months.
The next MLA meeting is scheduled for Tuesday, November 14, at a location to be determined.
Visit mdlimoassoc.org for more information.
[09.25.23]
Details

Category: Industry News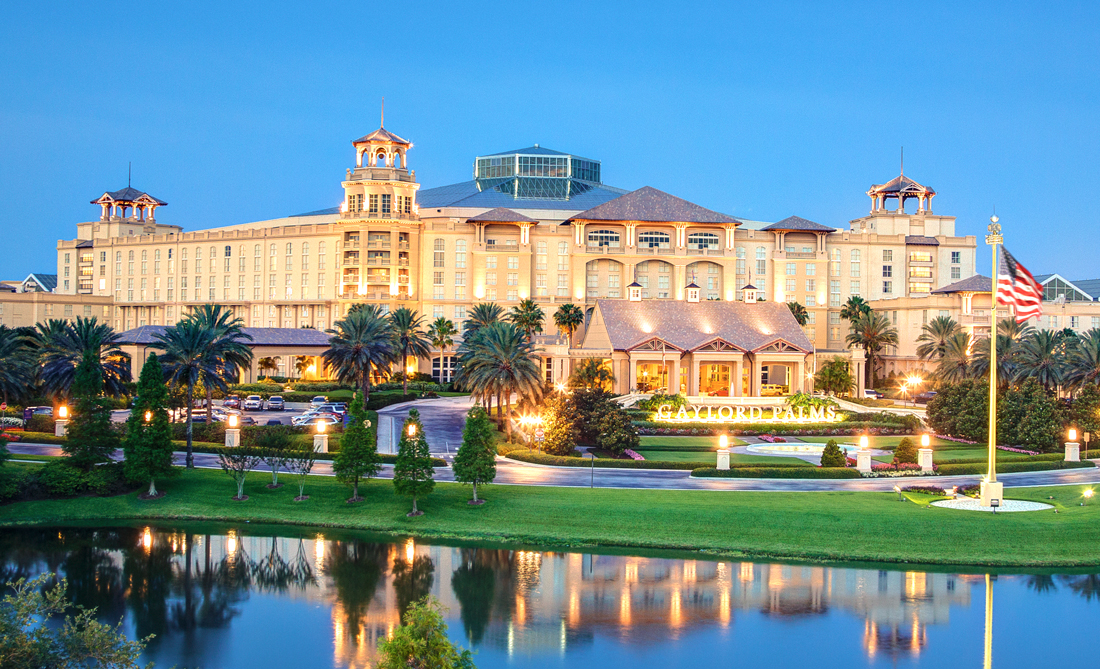 Can you believe we're just over a month away from the CD/NLA Show in Orlando? We're super excited to be returning to the all-under-one-roof Gaylord Palms from October 22-25. If you haven't booked your room, now's the time. Our room block is well on the way to selling out, so don't miss your chance to secure your accommodations at our incredible $249/night rate—which includes resort fees! To start your stay, simply click here.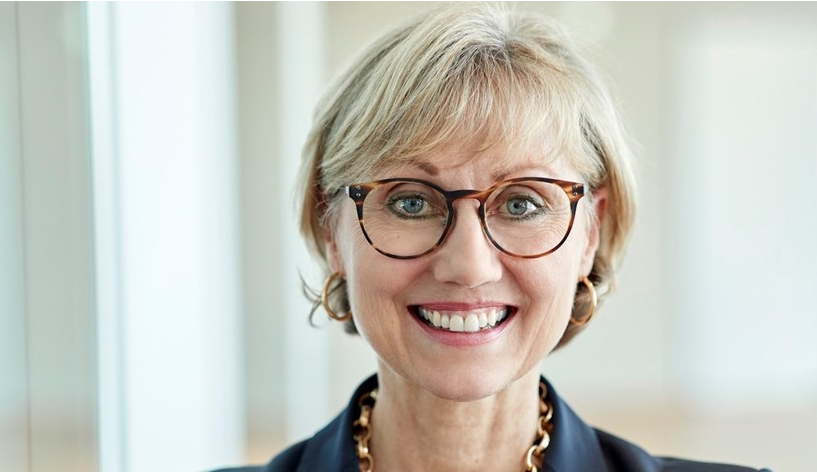 Suzanne Neufang of GBTA
As we've detailed in the past few weeks, education is the heart of the CD/NLA Show. But in addition to our classroom-style sessions and interactive roundtables, we're excited to offer attendees the opportunity to get a candid insight into our industry as well as vertical markets. Join us on Monday, October 23, at 12:30 p.m. for the State of the Industry, sponsored by Driving Transactions. Always one of our most-attended events—and usually standing-room-only—the State of the Industry provides a unique snapshot of the luxury ground transportation world.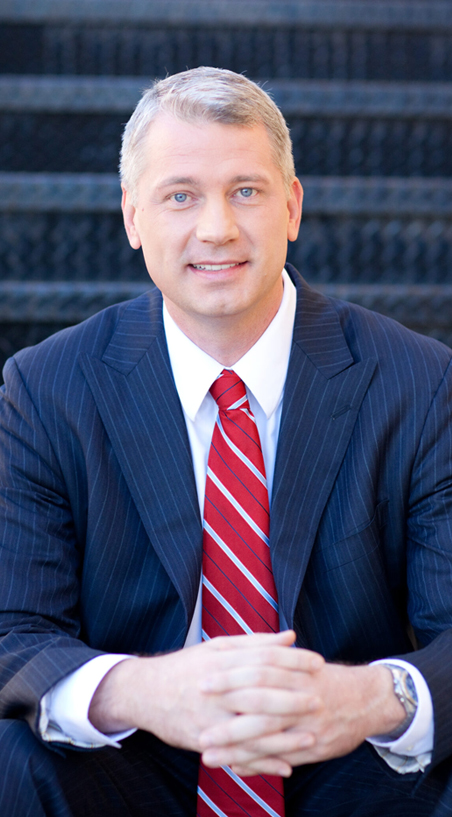 Dr. Sean Snaith of the Institute for Economic Forecasting
This year, we're thrilled to welcome two incredibly talented professionals, Dr. Sean Snaith, director of the Institute for Economic Forecasting at the University of Central Florida's College of Business, and Suzanne Neufang, CEO of the Global Business Travel Association, one of the largest and most-respected organizations for the international corporate travel industry.
"I'm really excited about the direction we are going with our State of the Industry this year. We wanted to try something different this fall, and I'm elated that we did. I can't wait to hear what these two powerhouses have to share with us," says CD President Chris Weiss.
Quoted by virtually every renowned media outlet in the country, Snaith is a sought-after speaker known for his engaging and humorous presentations. He has built a national reputation for his unique ability to explain complex subject matter in a digestible manner. You can bet that he will answer your questions about the current economic forecast and how it relates to your operators. Meanwhile, as a transformation-focused executive, Neufang has led the travel industry through times of great change, holding high profile leadership roles for the past 20 years. Expect her to draw on her years of experience as an expert to offer her perspective into our industry's important role in the corporate travel marketplace. We're thrilled to present the opportunity for you to hear these two influential voices and learn from their knowledge.

And don't forget, October is spooky season, so on Monday night, we serve up a scary good celebration with our Halloween Costume Party sponsored by ANB Trans, Centennial Worldwide Chauffeured Transportation, and Crown Worldwide Transportation. Dust off your creativity, tap into your inner ghoul, and conjure up your best looks for a heart-pounding evening of spooks and thrills. We'll be making spirits fright with our bewitching drinks and devilishly delectable fare while you dance the night away to our spook-tacularly captivating DJ'ed music. Mingle with your fellow attendees, snap a few photos in our photo booth, and forge relationships that will endure long after the masks come off.
Visit cdnlashow.com for more information.
[09.20.23]