Details

Category: Industry News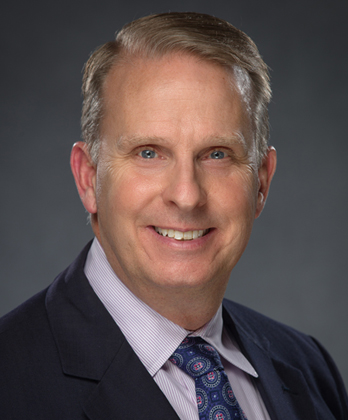 New LMC CEO Joey Allen
The LMC Groups recently announced that Joey Allen, owner of Kings Worldwide Transportation, has been named as its CEO. Allen is a long-time friend and business associate of The LMC Groups and a veteran of the chauffeured transportation industry. When LMC's growth and vision required a seasoned executive, they sought him out, noting his entrepreneurial spirit and respected leadership.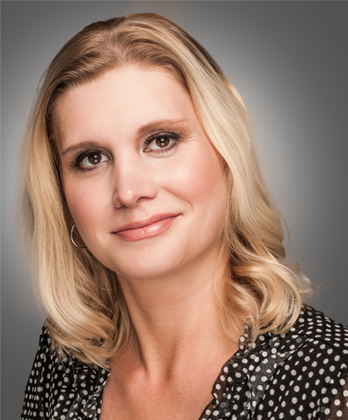 New LMC Director of Association Management Sarah Gazi
Like Allen, Sarah Gazi has also been a friend to The LMC Groups as they have worked together on projects over the years. Gazi is a Certified Association Executive (CAE) with more than 20 years of experience managing diverse associations. She will now serve as the Director of Association Management for Association Command, a just-launched division of The LMC Groups, in addition to her role in carrying out client services as Executive Director.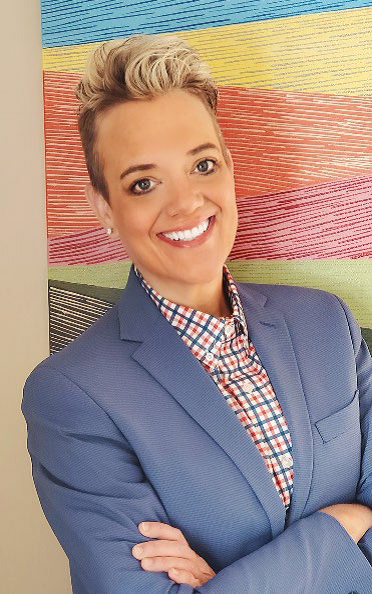 LMC Founder and Chair Kristen Carroll
Founded in 2014 by long-time business consultant, author, and speaker Kristen Carroll, The LMC Groups has provided a wide range of services—from finance and HR to operations and marketing—to their clients. Their client base of small and midsize businesses, nonprofits, and organizations sought out LMC for expert-level solutions that enabled them to compete in the marketplace. In response to the global pandemic in 2020 and 2021, The LMC Groups broadened its offerings, acquiring the Limo Command call center and launching Association Command, with more growth in the works.
"I am delighted that Joey and Sarah have joined the LMC team," said LMC Founder and Chair Kristen Carroll. "Bringing Joey on as CEO frees me up to implement my vision for LMC. Sarah's tremendous experience will allow us to expand into a vertical we've always been drawn to: associations. I respect both Sarah and Joey tremendously for their professionalism, expertise, and dedication, and what's more, I just really love working with each of them. This is just the beginning of major things to come, and I'm so glad Joey and Sarah will contribute to LMC's great success."
Allen explained what drew him to working with LMC: "I have been a fan and friend of The LMC Groups almost since it opened, and coming on as CEO is a fantastic opportunity. I'm thrilled to lead LMC into this new and exciting phase, and I look forward to realizing the great plans we have in store with Kristen and the rest of the LMC team."
Additionally, Gazi commented on her new role: "The opportunity to work for such an incredible company, doing what I love to do, is a dream come true. The launch of The LMC Groups' Association Command division could not have come at a better time and I happily jumped at the chance to be a part of it."
Visit lmcspotlight.com for more information.
[04.02.21]
Details

Category: Industry News
For the last several months, the National Limousine Association (NLA) has hosted a series of livestream roundtable discussions designed to keep operators informed of industry hot-button topics. The most recent stream, held March 26, dealt with an issue deemed a "necessary evil" by moderator and NLA President Robert Alexander of RMA Worldwide: auto insurance.

Alexander welcomed three representatives from leading fleet insurance companies to discuss the current state of the industry and field questions from online attendees. Joining Alexander were Tim Delany from Lancer Insurance, Adam Weisman from Philadelphia Insurance Companies, and Michelle Wiltgen from National Interstate Insurance.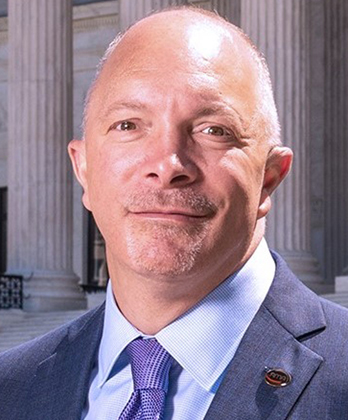 NLA President Robert Alexander
With the NLA in the process of launching a sponsored health insurance plan, the livestream kicked off with a discussion about the possibility of a similar program for auto coverage. Unfortunately, the panel pointed out that the difference in regulations and requirements from state to state make it unfeasible to have a national plan. Moreover, said Weisman, a "group is as strong as its weakest link," meaning that a large pool of insured drivers would not necessarily be beneficial for operators seeking the best rate.
Delany, Weisman, and Wiltgen touched on a wide range of topics, including ways to get lower premiums (hint: technology and frequent driver training), effects of the pandemic on the industry, and the importance of a good relationship with your broker. Operators weighed in with questions relating to rate increases during COVID, usage-based pricing, and recommendations for dashcam systems. The panel also emphasized the importance of associations and grassroots lobbying in changing regulations and legislation on a state level.
Guest speaker Walter Pennington of Dembo Jones
If you missed this information-packed livestream, have no fear. The NLA has made a recording available on their Facebook page here.
Next up in NLA livestreams will be the session The ABCs of ERC, in which guest speaker Walter Pennington of Dembo Jones Certified Public Accountants will explore the Employee Retention Credit. Catch this livestream on April 29 at 2 p.m. ET on the NLA's Facebook page.
Visit limo.org for more information.
[03.30.21]
Details

Category: Industry News
Starting April 5, 2021, the Port Authority of New York and New Jersey will charge all for-hire vehicles (FHVs) an access fee for pickups and drop-offs at Newark Liberty, LaGuardia, and John F. Kennedy airports. All FHVs—including app-based services like Uber and Lyft—will be charged $2.50 for each pickup and drop-off. For shared trips (pooled rides of multiple passengers), the charge will be $1.25 for each pickup and drop-off. Taxis will be charged $1.25 for pickups only, increasing to $1.75 beginning on October 1, 2022. This fee, originally approved in 2019, was put on hold until the new April 2021 start date. 
The Port Authority is requiring that all FHV base operators sign an FHV Privilege Permit to be able to provide service at the airports. There is a rider to the FHV Privilege Permit for black cars that contains important and notable exceptions for FHVs that are licensed as a black car base, limousine operator, luxury limousine base, or livery base that are not considered high volume for-hire services (i.e., Uber, Lyft, and Via).
Initial Fee, Security Deposit, and Payment of Fees. Under the rider, there is no initial fee for black car bases.  However, these bases must pay a security deposit based on the total number of projected airport trips for the next three months. The Port Authority will waive the security deposit requirements if the total number of projected airport trips is fewer than 400.
The access fees must be paid to the Port Authority monthly. However, black car bases that are able show that they rely on non-direct cash payments, such as corporate accounts, may request to make quarterly payments.
Other Obligations. The rider omits the requirements for geo-fencing, the digital driver profile, tracking mobile apps, providing ride request data, and additional insurance coverage—which still apply to high-volume FHVs. Black car drivers must be able to display, on request from airport or law enforcement personnel, a paper or electronic copy of a waybill containing the following information for each trip in progress: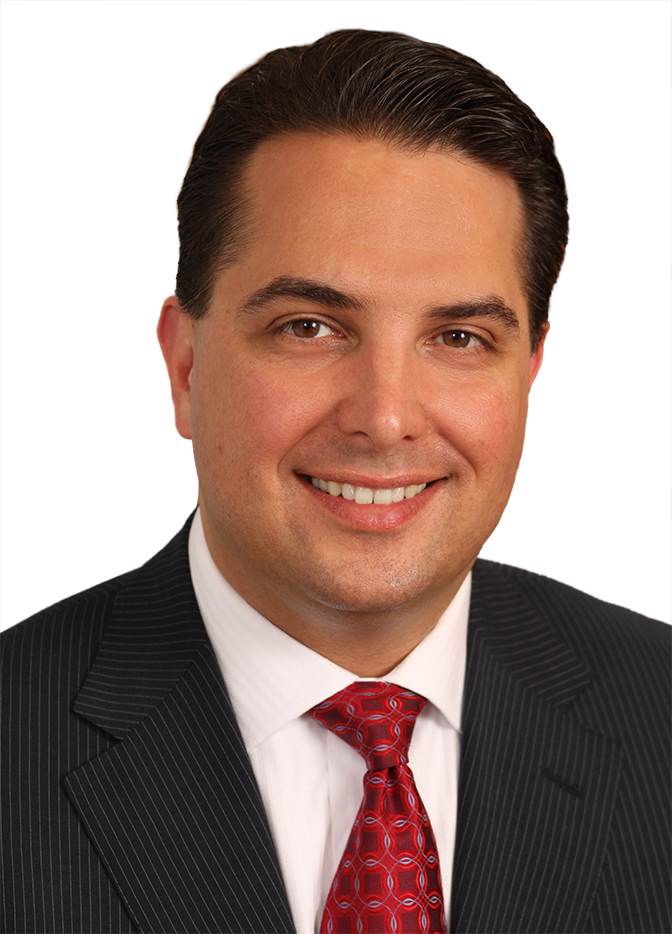 Matt Daus of Windels Marx
The black car base name and Port Authority-issued permit number;
Driver name;
The vehicle's license plate number, make, and model;
The on-airport pickup or drop-off location;
Date and time of on-airport pickup or drop-off; and
Transaction type (pickup or drop-off).
Thanks to Matt Daus of Windels Marx for providing this breaking information. Daus has made himself available to anyone who has questions (email Daus at mdaus@windelsmarx.com).
[03.30.21]