Details

Category: Industry News
ARBOC Specialty Vehicles, a subsidiary of NFI Group, has announced that it will be the first to include antimicrobial sidewall paneling from Polser USA for the interiors of its buses. With downtime for sanitation as a significant concern for transit bus organizations, this safety upgrade brings a new highly effective, no-maintenance feature to customers. Cleaning and sanitizing will continue to be an ongoing chore for transit buses and fleets well into the future, and Polser's antimicrobial interior solution is intended to bring significant advantages.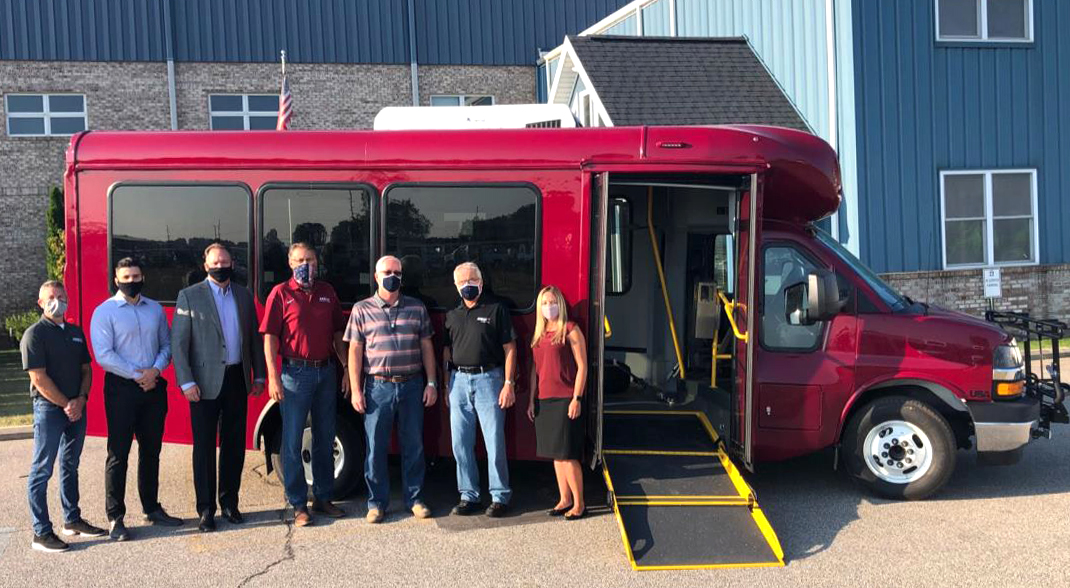 L to R: ARBOC Regional Sales Manager Mike Anglemyer, Polser USA Operation Manager Adam Glanders, Polser USA President Greg Glanders, ARBOC General Manager Doug Minix, ARBOC Regional Sales Manager Dan Flynn, ARBOC VP of Engineering Barry Hines, and ARBOC VP of Sales & Marketing Kim Yoder
The fiber-reinforced panels, called Polser AMB, feature a permanent coating that the company likens to a microscopic bed of nails, and claims that it actively and instantaneously kills 99.9 percent of microorganisms on contact. Polser states that the coating works by disrupting the cell membrane, eliminating any possibility of mutation or adaptation, and is non-toxic without a need for any chemical solutions to function.
ARBOC's specialty is low-floor accessible buses tailored to improve the transit experience of all passengers. The step-free design of the ARBOC lineup of cutaway and medium-duty buses speaks to the company's passion to provide the safest bus on the market.
"In these uncertain times, sanitation is a particularly major concern for most of the population that our bus customers serve. We are pleased to provide an effective feature intended to efficiently increase safety and sanitation," said ARBOC General Manager Doug Minix.
The antimicrobial walls also have a positive effect on the hygiene of other items inside the bus. Polser claims that AMB works by using a positive molecular charge to both attract in and pull pathogens down the nano-swords structures.
"Because AMB is so effective at killing pathogens on contact, there are fewer active pathogens nearby in both the air and on the floor," said Polser President Greg Glanders. "Pathogens move between surfaces and also through the air, where they can settle on another surface. In short, pathogens move around and multiply. Our walls actually pull in and destroy both surface and nearby airborne pathogens, killing them before they can multiply and contaminate other surfaces."
Visit polser.com or arbocsv.com for more information.
[09.15.20]
Details

Category: Industry News
On September 10, the latest Senate bill—dubbed the 'skinny bill' due to its slimmed down price tag and level of economic relief—failed to pass, leaving the plight of another relief package up in the air until possibly after the election in seven weeks. Several other bills have failed in the previous weeks in both the House and Senate, making the impasse a precarious time for the hobbled travel sector. Noting his frustration about the continued gridlock, American Bus Association (ABA) President & CEO Peter Pantuso posted a poignant message about the "death of an industry" on the association's website.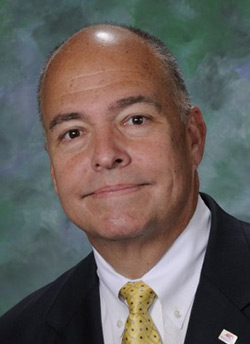 ABA President & CEO Peter Pantuso
ABA, alongside other motorcoach associations including the United Motorcoach Association, have been lobbying Congress for months to drum up support for the Coronavirus Economic Relief for Transportation Services (CERTS) Act, a relief package that would provide $10B in grants and loans to the motorcoach industry. The bills—a version of each was introduced in the House and Senate—have broad bipartisan support in both chambers, thanks to the efforts of the associations and its members, and was always designed to be an add-on to a larger next-round COVID stimulus package. But the clock is ticking, and hope is waning for the many operators who haven't seen a return to business. Will the pen (or the keyboard?) be mightier than the sword?
Update: A new bipartisan bill was introduced on 9/15/20 by the House that would offer a second draw on the Paycheck Protection Program, additional unemployment benefits, and aid to state and local government. The bill also includes another $1200 stimulus for individuals and increased testing. Although it's a longshot, partially due to its $1.5T price tag, both parties recognize that they cannot wait until after the election to take action. We'll keep you posted as it progresses.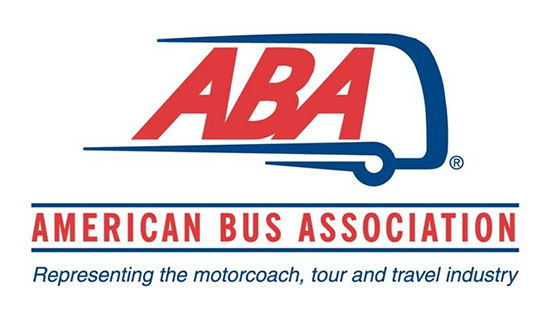 The letter in its entirety:
Decimated by the COVID-19 pandemic, the motorcoach industry passed quietly into the night because they did not receive vital economic relief from Congress during the CARES Act and subsequent government stimulus packages. The industry's 3,000 small businesses closed their doors and furloughed more than 100,000 employees and left idle 36,000 buses.
During its more than 150 years of travel, the industry carried billions and billions of students, parents, workers, tourists, church groups, evacuees to field trips, work, new destinations and out of harm's way during natural disasters.
Annually, this once vibrant industry added more than $15 billion in motorcoaches and bus travel and $237 billion in group travel and tourism to the U.S. economy annually. Once a driver to economic growth and recovery over decades, the industry now sits idle and dying, losing 75 percent of its annual revenue and barely adding to the overall economy since the pandemic began in March.
During its last days in business, the industry rallied and sent more than 400 buses to the Gulf Coast to evacuate citizens in harm's way from Hurricane Laura and Tropical Storm Marco, as well as helping those in the path of California wildfires evacuate to safety.
The industry enjoyed driving millions of school children to school and on field trips across the United States. The industry provided millions who traveled daily on scheduled intercity routes to go to and from work their only means of affordable transportation. The industry enjoyed connecting rural America to urban centers when there were no other transportation options. The industry was proud to be play a key role in our nation's security by being a main transporter of our military from base to base and bringing our soldiers home when they came back from missions around the world. Our drivers enjoyed showing travelers new destinations and attractions around the United States, showing them the country as it should be seen...from ground level.
The 600 million people who rode motorcoaches every year will miss the convenience, the environmentally friendly and economically affordable means of travel. Some will not be able to get to work any longer. Millions will not be evacuated when the storms rage. Students will not have a way to get to school any longer nor will they be able to go on educational field trips.
The motorcoach industry was a steady friend to all. An economic driver. A people mover. A life saver. An essential piece of America's transportation system. But because Congress did not appropriate the desperately needed funding they needed to survive, it let them die.
As we mourn the demise of this industry, we need to ask ourselves "who will fill the gap? Who will help when hurricanes rage? Who will move our troops? Who will driver our children to school? Who will provide Americans affordable travel?"
This all could have been avoided had Congress provided a lifeline to the motorcoach industry by passing the Coronavirus Economic Relief for Transportation Sectors (CERTS) Act and delivered the much-needed money for the industry to survive this pandemic.
Visit buses.org for more information.
[09.15.20]
Details

Category: Industry News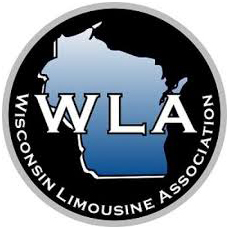 Continuing their efforts to keep their membership well-informed during the pandemic, the Wisconsin Limousine Association (WLA) continued their monthly series of afternoon conference call meetings on Wednesday, September 9. A triad of Midwest luxury ground transportation association leaders were present on the call, including WLA Secretary/Treasurer Karen Lotts of A Knight Rider Limousine, Illinois Limousine and Bus Association (ILLBA) Executive Director Paula DeBiasi of Chicago Coach Works, and Minnesota Chauffeured Transportation Association (MCTA) President Gus Ortis of Executive Transportation.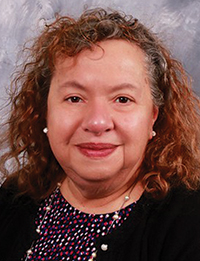 ILLBA Executive Director Paula DeBiasi
With O'Hare's travel down a staggering 97 percent, according to DeBiasi, Illinois operators are still reeling from the pandemic. However, ILLBA has remained active, particularly in terms of connecting with their membership. On September 15, the association is hosting a "Coffee With ILLBA" Zoom conference, which will include education and an open forum discussion. Special guest Arthur Messina from Driving Results will be on hand to present on the value of networking. Operators from across the country are welcome to take part, provided they register in advance.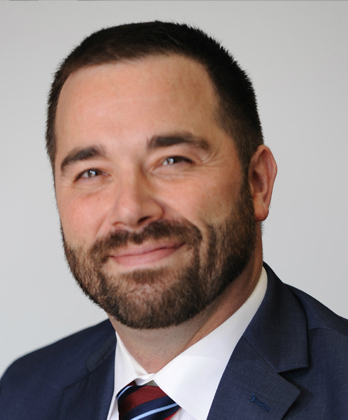 MCTA President Gus Ortiz
Currently, it seems that Minnesota is currently a hot bed of industry regulatory activity. Ortis was recently featured in a local news story regarding the move towards private inspection for limousines. MnDOT officials are working to make it a part of their legislative package, with an initial draft planned for the fall. Also, Minnesota Governor Tim Walz is looking to update the state's emission laws to match those of California—which are among the strictest in the country. MCTA is partnering with the Minnesota Auto Dealers Association to fight this change. The groups are encouraging operators nationwide to learn more and add their support by visiting driveawaycacars.org. Ortis also informed attendees that Minneapolis-St. Paul International Airport has opened a new bus terminal. With a modified entrance/exit pattern, drivers are encouraged to take great care when exiting parking spots.
WLA Secretary/Treasurer Karen Lotts
In other news, MCTA has picked up three new members, and is planning an announcement about an updated dues structure for members. Ortis says the association has recently seen "a lot of action and cooperation," and is hoping that the adjusted pricing will keep that proverbial ball rolling.
Lotts reported that Wisconsin will be lifting the state's mask mandate on September 28, although some media is reporting it may be extended. The group then held an open discussion ranging from insurance matters—Ortis is pressing for an industrywide change in coverage requirements—to staffing issues. All on the call agreed that it's integral to "keep your rock stars on staff" during this downturn and suggested making their duties more flexible and adaptive to keep them working. While 2020 was forecasted to be a record year for Midwest operators due to the Ryder Cup, Democratic National Convention, and sports championships, association members are happy to have found opportunities with different types of runs, including school and retail work.
Visit wisconsinlimo.org for more information.
[09.11.20]