Details

Category: Industry News
COVID is no longer the top concern when it comes to the sector's continued recovery, according to the latest poll from the Global Business Travel Association (GBTA), its 28th since the beginning of the pandemic. The survey shows that the return of global business travel remains strong as a majority of global travel managers report their companies are allowing domestic and international employee travel, and travel suppliers continue to cite increased travel bookings from their corporate customers. Conference attendance is also back.
Current affairs and economic concerns, however, are also now in the mix and are having a significant impact on travel programs, according to the survey. Companies are also considering their policies for employees who aren't quite ready to get back on the road or in the air.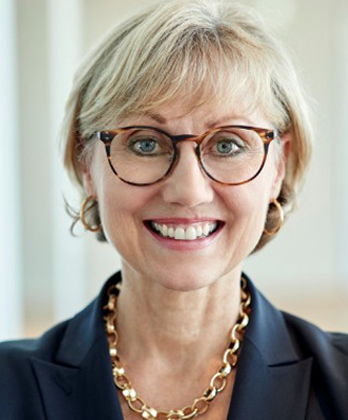 GBTA Executive Director Suzanne Neufang
Note that the poll was conducted (June 6-17, 2022) prior to the lifting of the pre-testing mandate for international travelers entering the US.
"As COVID-19 becomes more manageable in many regions, companies and employees are getting back to traveling for business, fueled by the need to get back to business  We are now seeing, however, other factors beyond COVID-19 coming into play that could affect the speed and trajectory of recovery for business travel as we head into the second half of 2022," said GBTA CEO Suzanne Neufang.
Some of the highlights of the survey:
Meetings Return in a Big Way. In-person meetings are on the top of the list for where companies are allocating their business travel spend this year. With customer and prospect meetings (31 percent); conferences, trade shows, and industry events (21 percent); and internal meetings with colleagues (17 percent) earmarked for a fair majority of their travel spend, it's clear that face-to-face gatherings are seen as key to company strategies, objectives, and culture. And spending for conferences specifically, as a share of overall business travel spend, is expected to be up 4 percentage points in 2022 compared to 2019.
Travel Bookings Continue to Rebound. Most travel suppliers and travel management companies (84 percent) report their bookings have increased compared to the previous month (compared to a similar strong showing of 85 percent in the April poll).
More than COVID for Travel Managers. The pandemic is not the only—or even the top—issue travel managers are juggling right now. Also cited were government policies/restrictions (43 percent), COVID infection rates (38 percent), and staffing shortages (33 percent) as having a significant impact on their corporate travel programs. Rounding out the top six for travel buyers in terms of top impacts to their programs include supply chain bottlenecks (30 percent), inflation (28 percent), and oil prices (27 percent).
Who's Traveling Now? On average, respondents estimate a third (33 percent) of employees at their company have jobs that require regular business travel. Nine in ten (88 percent) feel their employees are 'willing' or 'very willing' to travel for business in the current environment. Very few (3 percent) are either unsure or don't feel their employees are currently willing to travel for business (1 percent).
What About a COVID Rebound? Fewer than half (46 percent) of respondents say their employees are somewhat or very concerned about COVID when it comes to returning to business travel, and 38 percent when it comes to returning to the office. So how are companies addressing employees who do not want to travel for business due to COVID risks? The majority are letting their employees make the call.
View the complete June GBTA poll results and key highlights, as well as the full series of GBTA business travel recovery polls.
Visit gbta.org for more information.
[06.27.22]
Details

Category: Industry News
The search is over! The US Travel Association (USTA) announced that Geoff Freeman has been named as its newest president and CEO, a search which began last year upon the upcoming retirement of longtime current President & CEO Roger Dow. According to the association, Freeman is a proven leader who has a track record of building talented teams and delivering game-changing results for varied industries. He re-joins USTA after nearly a decade of association leadership—first as president and CEO of the American Gaming Association and as the current president and CEO of the Consumer Brands Association. His tenure will begin September 1.
According to a press release from the association, Freeman has built an approach to association leadership that is centered around industry unity and transformational change over the past 20 years. In his previous leadership role at USTA, Freeman's strategic work led to the industry's signature bipartisan legislative victory establishing the Travel Promotion Act of 2009 and creating Brand USA. Other accomplishments included leading the industry effort behind the creation of TSA PreCheck and establishing the Meetings Mean Business Coalition.
"We are proud to welcome Geoff Freeman back to lead the US Travel Association," said USTA National Chair and President of Carnival Cruise Line Christine Duffy. "Geoff is highly regarded in Washington and well known across our industry for his strategic work to conceive campaigns and programs that opened new pathways for growth in the travel economy. Now, returning to lead the association, Geoff will continue bringing a fresh and strategic approach to advancing the mission of US Travel in its next era."
Freeman said: "I am eager to get to work on behalf of this incredible industry, which has long held a special place for me. There are few industries more essential to the nation's economy, more connected to consumers and more critical to bringing Americans together than the travel industry. I believe US Travel's talented team can continue to raise the bar, and I'm excited to roll up my sleeves and get started. I'm proud and honored to succeed Roger Dow, who has been a profound leader and important mentor to me. I give Roger my sincere thanks for all he has done, for me and for the travel industry."
The nationwide search to identify the association's next president and CEO was guided by a nine-member Search Committee representative of core segments of the travel industry, led by Duffy and supported by Heidrick & Struggles.
Visit ustravel.org for more information.
[06.24.22]
Details

Category: Industry News
Global chauffeur service Blacklane named René van Olst as its new COO. He oversees the company's guest-facing Customer Care department and chauffeur-facing Partner Management team, which he has run for more than three years. 
According to Blacklane, monthly ride and revenue volumes now exceed pre-pandemic levels and continues to grow month over month. In his new role, van Olst will align rising guest demand with chauffeur supply, customer service staff, and their technology needs. 
Additionally, he will guide Blacklane's evolution to an electric vehicle (EV) fleet. The company offers EV rides in more than 30 cities, with a goal of 75 percent of all rides to be in EVs by 2025.
"The reset of the global travel industry has upended travelers' expectations. They value safety, quality, and sustainability more than ever before," said Blacklane Co-Founder and CEO Jens Wolthorf. "René's team has rebuilt our network of top chauffeurs in more than 50 countries. René knows how to meet travelers' pent-up demands for premium trips and lay the foundation for a greener future." 
The team has nearly 200 people across North America, Europe, the Middle East, and the Asia-Pacific region.  
"Scaling a high-quality service for the most discerning global travelers requires exacting standards in chauffeur partners, customer care staff and the digital experience," said van Olst. "We must sustain that excellence to maintain growth, while electrifying our fleet to best protect the environment."
Visit blacklane.com for more information.
[06.21.22]