Details

Category: Industry News
When you think of Kentucky, horses and bourbon likely come first to mind, so it's no wonder that the Bluegrass State would want to welcome visitors back to enjoy these activities. To ensure that all visitors to Kentucky Distillers' Association (KDA) member distilleries are provided with safe, responsible, and high-quality experiences, the KDA has enlisted the help of Louisville-based transportation provider Pegasus and other partners to adopt best practices that all distilleries and transportation companies operating within the state of Kentucky are asked to abide by.
With more than 60 distilleries in Kentucky that attract tourists from around the world, KDA's interest in this project is to ensure that transportation companies operating in the bourbon tourism industry do so legally. Specifically, the KDA needed to understand what the requirements are, and can then work on assisting in enforcement.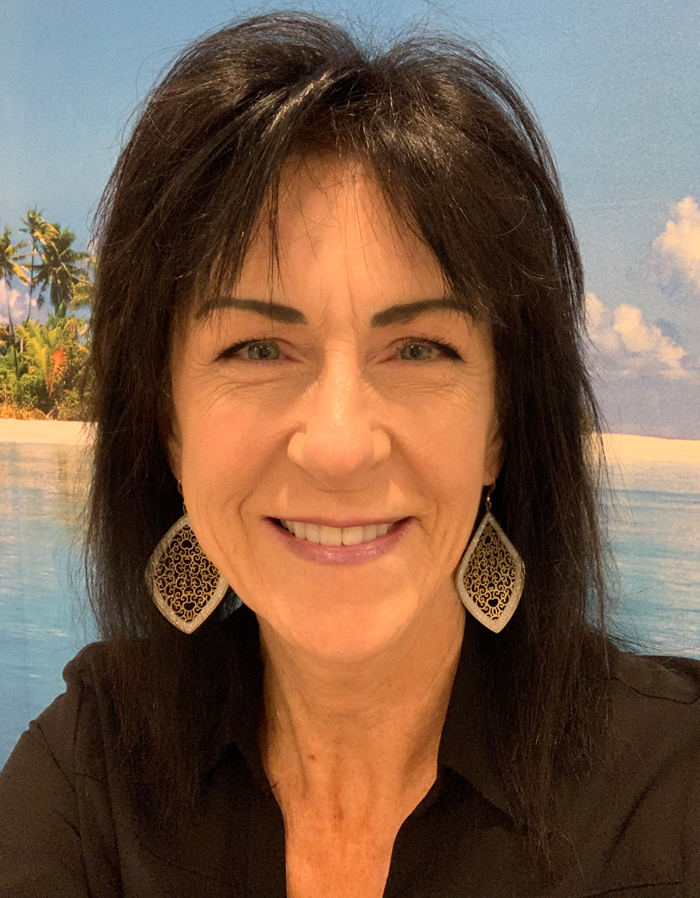 Pegasus President & CEO Carey Fieldhouse
"This is a first for this tourism industry, and I am glad that legal companies will continue to shine, and that those operating illegally will have to deal with enforcement—both from the distilleries and from law enforcement," says Pegasus President & CEO Carey Fieldhouse.
The below criteria are required by regulation for all limousine, commercial motor vehicle and tour operators conducting business in the state of Kentucky. Distilleries reserve the right to request proof of criteria and deny services to any person/company not in compliance with state and federal requirements.
The basic criteria for ground transportation companies includes:
Limousine operators must have limo operating authority granted by the state of Kentucky (Form TC 95-633). If operating not as a Kentucky company, then DOT number must be displayed if the vehicle crosses state lines.
Commercial vehicle insurance must be held at the minimum of $650,000 coverage, not just "regular" car or rental insurance.
Vehicle inspections must be performed and documented yearly by a certified inspector.
Criminal background checks must be performed on all chauffeurs/drivers.
Limo plate must be displayed on the front of the vehicle—from Kentucky Motor Carriers.
Operators must carry a fee-receipt card in the vehicle.
If operating a vehicle rated for 8 passengers or more, a Federal Operating Authority or DOT# is required and must be displayed, even if you do not cross state lines.
If using a rented vehicle, rental authority is required from the state with Form TC 95-15.
No drinking or sampling of alcohol is permitted by commercial drivers while on duty per the Federal Motor Carrier Safety Administration's Safety Planner section 6.3.2 Alcohol (392.5).
Operators must collect and remit sales tax and all other appropriate taxes.
Require proof of being added as an "additional insured' on the guest's insurance policy if hiring as a driver of that guest's vehicle.
The full guidance, including a comprehensive list of Best Practices and Policies, can be downloaded here.
Visit takepegasus.com or kybourbon.com for more information.
[01.21.22]
Details

Category: Industry News
New variant developments, government restrictions, and international policy inconsistencies are currently hindering a more accelerated return for global business travel. However, the industry continues to reflect progress and optimism in its long-view expectations for 2022, according to the latest poll from the Global Business Travel Association (GBTA), which has been tracking the impact of COVID on the business community since 2020.
"Here at the start of a new year, the business travel industry and business travelers continue to face a dynamically changing landscape due to Omicron. One comment received from a poll respondent readily sums it up: 'Uncertainty is a huge wet blanket on [business] travel," said GBTA CEO Suzanne Neufang.
Despite these new challenges, the poll found positive signs as industry professionals continue to be optimistic for the long-term outlook of global business travel. The poll was conducted during the month of January 2022.
OPTIMISM FOR THE LONG HAUL. Three in four travel managers expect business travel volume at their company will be much (17 percent) or somewhat (58 percent) higher in 2022 than it was in 2021. Another one in ten (12 percent) expect business travel to remain about the same as 2021, but few (5 percent) expect it to be lower.
Among travel suppliers and travel management companies (TMCs), three in four expect their company's revenue in 2022 from business travel to be much (25 percent) or somewhat (51 percent) higher compared to 2021. An additional one in ten (13 percent) suppliers and TMCs expect their company's revenue to remain about the same as 2021.   
COMPANY TRAVEL CANCELLATION DECREASES. Poll results show a decline in the percentage of companies that continue to suspend or cancel business travel. Sixty-eight percent of GBTA member companies have not yet opened international travel, compared to 79 percent in the October 2021 GBTA poll, and 29 percent have not opened domestic business travel versus 38 percent in October. Fewer than four in ten (38 percent versus 48 percent in October) of respondents report their company has suspended or canceled all or most business travel regardless of location.
CURRENT BUSINESS IMPACTS. Six in ten (60 percent) suppliers/TMCs report their bookings from corporate clients decreased from the month prior. One in five (21 percent) characterize their bookings from corporate customers as having increased, but another one in five (19 percent) report their bookings remained the same.  
Most suppliers and TMCs surveyed are concerned about the impact of Omicron on their company's revenue derived from business travel, with seven in ten reporting it will likely have a very negative (32 percent) or moderately negative (38 percent) impact. An additional one in four say it will have either a slightly negative (20 percent) or no impact (3 percent) on revenue.  
COMPARING VARIANTS. When asked to compare Omicron and Delta variant concerns, respondents were more positive but still divided. Two in five report they are either less worried (43 percent) about Omicron or are equally concerned (45 percent). Only one in ten (13 percent) say they are more worried about Omicron.
COMPANY GUIDANCE LARGELY UNCHANGED. Relatively few companies have introduced new travel restrictions due to the Omicron variant. Only one in four (27 percent) travel managers/procurement officers report their company has introduced new travel restrictions or requirements, whereas two-thirds (67 percent) report their company has not. More than half (52 percent) reported their company is unlikely to do so. 
Some travel barriers named included company policies restricting employees from traveling (24 percent), employee unwillingness/reluctance to travel (9 percent), offices not being fully open (9 percent), and travel budget freeze or cost savings (6 percent).
HURDLES CONTINUE FOR INTERNATIONAL TRAVEL. When asked to name barriers specifically to international business travel, respondents said policy uncertainty (72 percent), strict requirements on international visitors (69 percent), policy inconsistencies across different countries (64 percent), and required documentation and paperwork (45 percent).
GETTING BACK OUT THERE. Despite Omicron, most travel managers feel employees are willing to travel, with two in three (64 percent) noting that their employees are willing or very willing to travel for business. This was down, however, from 78 percent in the October GBTA poll.
The full poll results, including previous polls, can be viewed here.
Visit gbta.org for more information.
[01.20.22]
Details

Category: Industry News
Chauffeur Driven and the National Limousine Association (NLA) announced last week that the Driven By Excellence Awards are now accepting nominations—but don't delay because submissions will only be accepted through February 4. The Awards will be presented on Tuesday, March 29 at our Awards Dinner & Charity Event during the CD/NLA Show at the Paris Hotel in Las Vegas this March 27-30.
Some of the categories are new to truly reflect what the industry has faced over the past two years, so why not make this your year to shine? Have you or your team made an impact on the lives of others through community service or charitable contributions (time, vehicles, or money)? Has one or more of your chauffeurs gone above and beyond the call of duty to deliver exemplary service, or to help those affected by COVID? Have you or your company shown resiliency to overcome the extreme challenges we have all faced, or even bounced back stronger than you were?
Prove it! Your nomination is an opportunity to be recognized for those efforts, so click this link to tell us your powerful story. Operators of ALL sizes and locations are welcome to complete a nomination, and supporting documents are strongly encouraged.  
Click here for more details about the categories.
If you haven't registered for the show, now is the time. Our early-bird rate expires soon, so take advantage of the opportunity to save $70 (NLA members can save even more). Our exclusive room block rate at the Paris Las Vegas Hotel is $159/night. This block will fill up, so book your room today.
Visit cdnlavegas.com for more information.
[01.18.21]