Details

Category: Industry News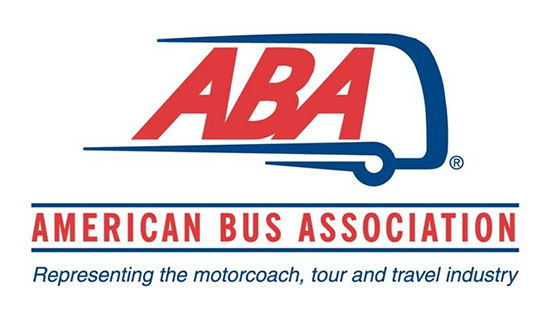 The inauguration of the President Joe Biden this week was unlike most celebrations we've seen in the past—with COVID still a factor and threats of violence locking down our nation's capital—but one familiar sight was the number of ground transportation vehicles being used during the festivities. According to the American Bus Association (ABA), motorcoaches played a major role as always this week in D.C.—as many as 500 motorcoaches from all around the country brought 25,000 National Guard members into the city.
"Once again these small family businesses have heard the call and answered it," said ABA President & CEO Peter Pantuso. "Just like during hurricane season in the South this past summer and fall, these businesses that are struggling to survive the effects of the pandemic are rallying their drivers and buses to help protect our nation's capital."
As we all know, the motorcoach industry has been one of the hardest hit in the transportation sector with little assistance from the government. Associations such as ABA and the United Motorcoach Association lobbied Congress for dire aid for 10 months as the more than 80,000 personnel were furloughed and nearly half of the industry's 3,000 small, family-owned businesses shuttered. In December 2020, the industry received a desperately needed shot in the arm when Congress passed the latest relief package that included $2 billion for the industry to share with the school bus and passenger vessel industries. The industry had originally asked for $10 billion through the Coronavirus Economic Relief for Transportation Services (CERTS) Act, which had received 60 Senators and 271 Representatives signing on to co-sponsor in the 116th Congress.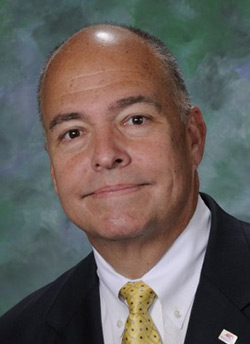 ABA President Peter Pantuso
"The private motorcoach industry has lost more than $11 billion because of the pandemic and is only running at 10-15 percent capacity compared to 2019 levels," Pantuso said. "We asked for $10 billion during the 116th Congress, but as the pandemic keeps going so does our growing need for funding to keep our industry afloat. We look forward to working with the Biden Administration and the 117th Congress to get the bridge we need to survive."
Visit buses.org for more information about the ABA.
[01.22.21]
Details

Category: Industry News
The Global Business Travel Association (GBTA), the world's largest business travel association, has released the results from its 15th coronavirus poll, the first in 2021, to measure the impact on business travel following the widespread onset of the pandemic last year. The latest survey finds that more than half of respondents expect most of their employees will return to the office by Q3, in line with a return to non-essential business travel and a growth in traveler confidence.
"While we continue to face challenges for our industry, there is light at the end of the tunnel and projections for a return to some normality remain positive for Q3," said GBTA Interim Executive Director Dave Hilfman. "The global roll out of vaccination programs continues to be a key driver in restoring traveler confidence, but uncertainty remains around traveler requirements for a return to business travel, whether this be pre-testing, testing on arrival, or proof of vaccine. GBTA will continue to lobby on behalf of members for clarity and a consistent approach among governments."
Key Findings: 
More than half (54 percent) of GBTA poll respondents expect most of their employees will return to the office by August (Q3). Just 8 percent report most of their employees have already returned to the office, 17 percent expect their employees to return to the office in the next 1-4 months and an additional one-third (29 percent) expect employees to return to the office in 5-8 months.
Ten percent (10 percent) expect their employees to return in nine months or longer. One-quarter (26 percent) report they have not decided and an additional one in ten (11 percent) respondents are unsure.
Plans to resume non-critical business travel follow a similar trajectory as returning to the office. Six percent of respondents report their company has resumed non-business critical business travel. One in ten (13 percent) GBTA members report they expect employees to resume non-critical business travel in the next 1-4 months and one in three (29 percent) expect this travel category to resume in 5-8 months. An additional one in five expect non-critical business travel to resume within 9 months or more (20 percent) or have not made a decision (20 percent). About 11 percent remain unsure. 
There is a still a large amount of uncertainty around what will be (or is currently) required for employees to return to business travel among GBTA members.
The use of mobile apps to verify the health status of passengers is more commonly accepted. Buyers and procurement professionals were asked to rate their comfort with travel suppliers—such as airlines or hotels—using mobile apps to verify the health status of passengers. Four in ten say they are 'comfortable' (32 percent) or 'very comfortable' (12 percent). One in five are 'not comfortable' (11 percent) or 'not at all comfortable' (10 percent) with using mobile apps to verify the health status passengers or guests. An additional one in five (19 percent) are 'neither comfortable nor uncomfortable' or are 'unsure' (16 percent).
The vaccine continues to be at the forefront of the recovery plan. When asked to assess comfort with allowing employees to travel for business if certain travel industry workers—such as flight attendants, pilots, and hotel employees—are classified as essential workers (which could allow them to receive their vaccination before the general population), a majority say it would. Two-thirds (64 percent) of respondents report vaccinating certain travel industry workers would make them 'somewhat' or 'a great deal' more comfortable. One in four (27 percent) say it would make them 'a little bit' or 'not at all' comfortable and one in ten (9 percent) are unsure.
View the entire poll results here and key highlights here.
Methodology: GBTA conducted a poll of its members across the globe from January 11-18, 2021. A total of 733 responses were received.
Visit gbta.org for more information.
[01.21.21]
Details

Category: Industry News
The United Motorcoach Association (UMA) announced that its UMA Motorcoach EXPO will now be held April 21-25, 2021, in Orlando, Fla. These new dates, seven weeks later than the original dates, are expected to benefit attendance. The date shift, based on strong feedback from UMA members, will enable more participants to have access to vaccines and hopefully many companies will have access to federal relief funding, according to the announcement from the association.
UMA notes that it already has registrants from more than 30 U.S. states and Canada, with more than 70 companies signed up to exhibit on the show floor. The host facility is the Orange County Convention Center, which UMA says is well-positioned to accommodate the show and is designated a Global Biorisk Advisory Council Star Facility.
"These new dates allow seven more weeks for more people to have a chance to become vaccinated and for companies to, hopefully, receive some federal economic relief," UMA President and CEO Larry Killingsworth said in the announcement.  "I am also happy to report that UMA's affordable hotel room block prices will remain the same, with family-friendly rates starting at $99 per night."
Due to the later dates, UMA is also extending the deadline for EXPO registration savings until February 5, allowing members three extra weeks to register and save $100.
More information about the event is available at motorcoachexpo.com.
[01.19.21]