Details

Category: Industry News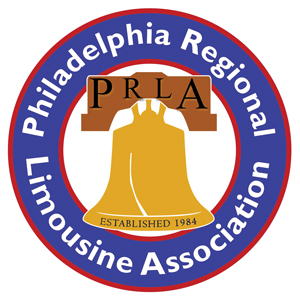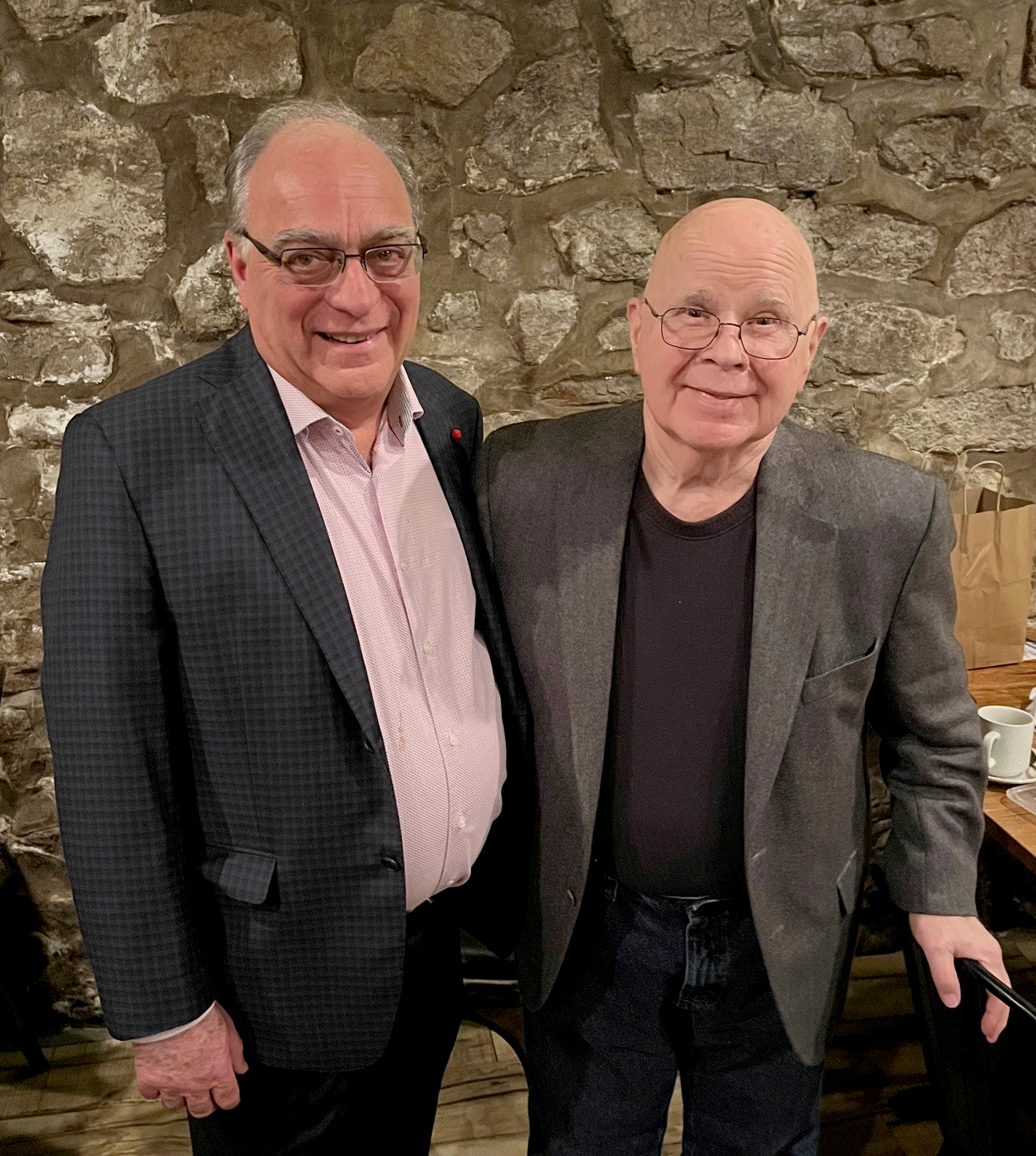 PRLA Vice President Tony Viscusi Global Limousine Service (left) with Past-President Jim Salinger
The Philadelphia Regional Limousine Association (PRLA) hosted their Spring membership meeting on Wednesday, March 15, at Il Granaio restaurant in Phoenixville, Pa. Sponsored by Philadelphia Insurance, the dinner meeting welcomed more than 30 members and guests, including guest speaker Ken Lucci of Driving Transactions.
"We had a great meeting, says PRLA Secretary Tracy Salinger of Unique Limousine. "There was a strong spirit of camaraderie, and we welcomed several new members."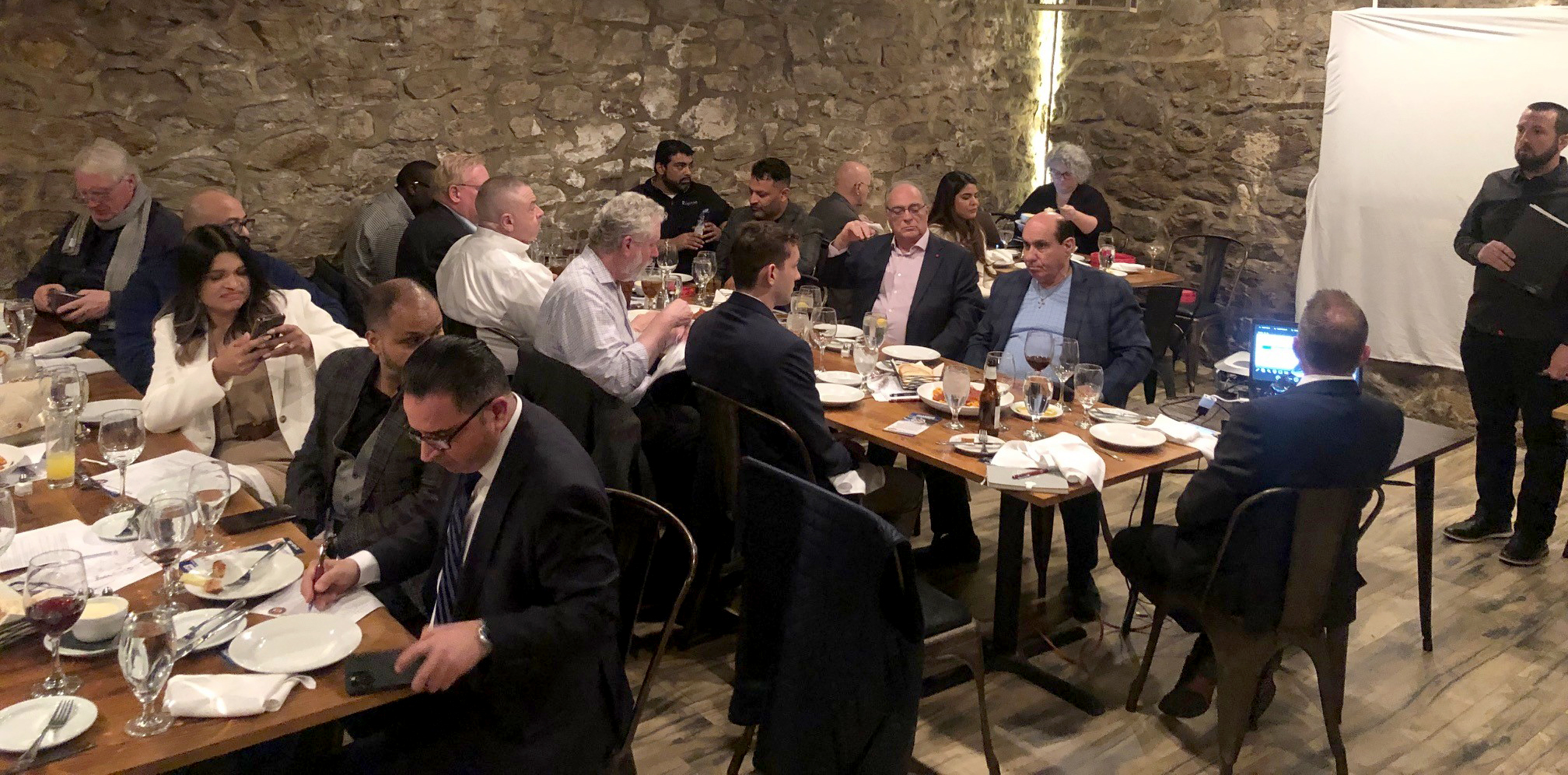 More than 30 operators attended the PRLA membership meeting at Il Granaio in Phoenixville, Pa.
The group was joined by Adam Weisman of Philadelphia Insurance, who fielded questions from the attendees. Of the matters discussed at the meeting, chief among them was the new pickup zone at the Philadelphia International Airport. In the days before the PRLA meeting the airport designated curbside pickup to Uber and Lyft, limiting limousine and black car services to a section across a busy street.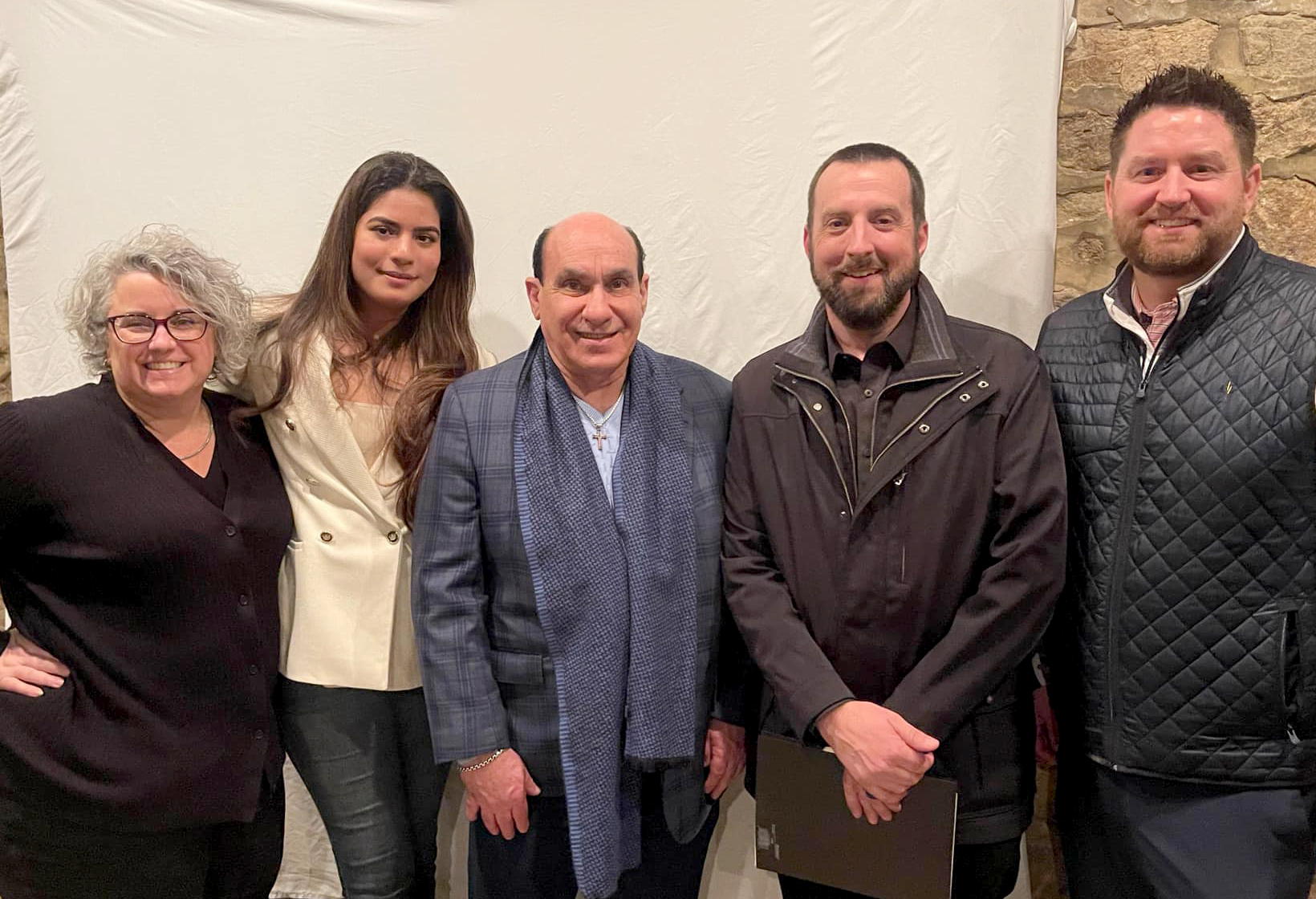 L to R: PRLA Secretary Tracy Salinger of Unique Limousine, Suman Anwar of ANB Trans Inc., Director John Arone of Transportation Insurance Brokers, Treasurer Bob Euler Jr. of King Limousine, and President Johnny Donohoe of Sterling Limousine
"Because of this new rule, we discussed where liability starts when we pick up our clients. We are literally crossing traffic when we walk them to the vehicle. It goes without saying that we will be held responsible if, God forbid, an accident happens while we are taking our clients to the car. It's just another reminder to look both ways, just like mom said," says Salinger.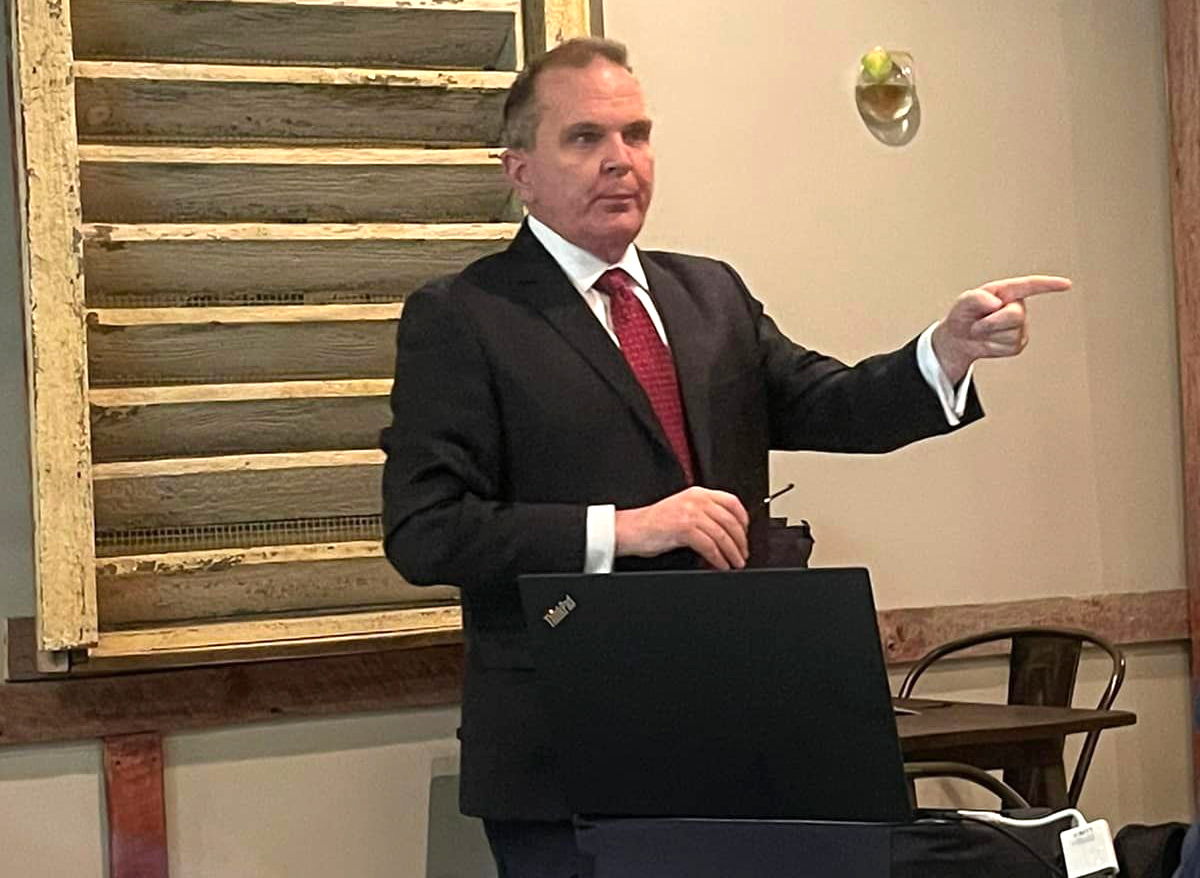 Ken Lucci of Driving Transactions
After a successful appearance at February's Limousine Association of New Jersey meeting, Lucci was asked to share his Knowing Costs to Create Profitable Pricing Strategies presentation with the PRLA membership. Among the matters discussed was the fact that profit is not a dirty word. With costs steadily rising across the board, it's important that operators not be afraid to raise their prices.
"This was a great crowd," says Lucci. "The PRLA folks were engaged and eager to learn."
During a board meeting that proceeded the dinner event, the PRLA Board issued dates for their 2023 quarterly meetings: June 14, September 13, and December 13.
Visit prlainc.com for more information.
[03.21.23]
Details

Category: Industry News
Motor Coach Industries (MCI) announced it has commenced delivery of 30 new MCI J4500 coaches to Sam's Limousine and Transportation, providing extensive transportation services nationwide.
Through this order, Sam's Limousine will expand its motorcoach fleet to a total of 100 vehicles, including 70 coaches, limousines, sedans, as well as shuttle and minibuses, allowing Sam's Limousine to meet increased demand for charter services throughout Texas.
The MCI J4500 coach is recognized for its reliability, modern curb appeal and luxurious, spacious interior with best-in-class legroom. The new coach interiors are tailored to Sam's Limousine specifications and include signature leather-trimmed seating, tray tables and cup holders, and programmable multicolor interior lighting for superior passenger comfort.
The luxury coaches also will be equipped with MCI's latest Advance Driver Assistance Systems, which include collision mitigation and adaptive cruise control, along with 360-degree exterior cameras to help drivers prevent road incidents and a Cummins clean-diesel engine that reduces greenhouse gas emissions. In addition, 15 of the new coaches will feature wheelchair lifts to ensure accessibility and a comfortable riding experience for passengers with mobility devices.
"There is a hunger for group travel," said Sam's Limousine Founder & CEO Omar Ghandour. "Schools and sports teams are back traveling, and workers are returning to offices and job sites."
Ghandour recalls that, when the pandemic brought transportation to a standstill, Sam's Limousine team members kept in touch with customers, rescheduling bookings and accommodating businesses that were needed to transport essential workers.
"We kept communicating with our clients," said Ghandour. "We stand behind them. We have invested in new coaches on their behalf, delivering on a commitment to provide the absolute best." 
"MCI appreciates the relationship we have with Sam's Limousine. In the past 10 years, MCI has delivered 74 MCI J4500 coaches, including this contract," said MCI Private Sales and Marketing Vice President Brent Maitland. "We believe that the foundation of any successful customer relationship is built on trust, exceptional service and support; our team, including our local service center in Dallas has done a tremendous job."
"Our commitment to our customers is unwavering, and we strive every day to earn and maintain their trust," Maitland continued. "At MCI, we understand that it takes more than just providing a product;  parts, service, support and training are the keys to building a lasting relationship."
Sam's Limousine was founded in 1980 as a luxury limousine service in the Sugar Land and Houston areas. In 2004, Omar Ghandour acquired Sam's Limousine; in 2010, it established a division dedicated to charters. Today, the company headquarters are based in Houston, which houses many of its vehicles, with plans to open a Dallas branch in June.
"The size and scope of our vehicle variety differentiate us as an A-to-Z operator," Ghandour said. "We can handle all types of ground transportation needs." Those factors led Sam's Limousine to its position as one of the largest charter operators in Texas and one of the top 50 in the nation.
With nearly 200 employees, including drivers who are trained quarterly in safety practices, Ghandour attributes the company's growth to his team, quality equipment and a personal passion for the industry. "Since I was a boy, I admired bus drivers and wanted to own this type of business," he said. "I care about vehicles, appreciate our customers, and have a good team in place. I like everything there is about transportation."
Visit mcicoach.com for more information.
[03.17.23]
Details

Category: Industry News
The Greater New Jersey Motorcoach Association (GNJMA) a non-profit association dedicated to promoting the welfare of the motorcoach industry in the Garden State, honored six standout employees of the coach industry during their recent Spring Association Meeting. The Annual Motorcoach Professional Awards were held in conjunction with the event, which took place at Wind Creek in Bethlehem, Pa. on March 14. Recipients received a monetary gift, plaque, and overnight accommodations, as well as other gifts from GNJMA's casino partners. 
Those honored were James Dickerson of Stout's Charter Service, Darlene Madu of DeCamp Bus Lines, Chris Martin of Lakeland Bus Lines, Glen Pearce of Starr Bus Charter & Tours, Aridia Recio of Panorama Tours, and Tom Shellenberger of Bailey Coach. Madu, Martin, and Dickerson were awarded in absentia as they were not able to attend the event in person due to weather or illness.
According to the association, the employers made the following comments about their employees:
Tom Shellenberger of Bailey Coach: Shellenberger joined the team at Bailey's 12 years ago as a part-time professional motorcoach driver and has driven more than 1,000 trips for Bailey Coach. He has proven to be a very valuable asset and has shown true dedication in everything he does. Thanks to his outgoing and friendly personality, he is highly requested and the preferred driver for many of Bailey's clients. His safety record is proof of his exceptional skills as a professional motorcoach driver.
Darlene Madu of DeCamp Bus Lines: Madu has consistently exceeded expectations in her role. Her attention to detail, exceptional customer service skills, and ability to effectively communicate with customers have made her a valuable asset to the DeCamp team.
Chris Martin of Lakeland Bus Lines: Martin has been working at Lakeland Bus Lines for more than 25 years. If Lakeland needs a driver to cover line work or a charter, he can always find one. Lakeland owners say that he is the type of person they are proud represents their company.
Aridia Recio of Panorama Tours: Panorama Tours is pleased to nominate Aridia Recio for the 2022 Motorcoach Professional Award. This year, Panorama asked all their employees to vote for a peer who exemplifies what it means to be a "Panorama Professional." Recio's dedication to safety, customer service, and kindness is unmatched. Over the last year, she has garnered nearly two dozen five-star reviews on Google.
Glen Pearce of Starr Bus Charter & Tours: Pearce is the type of driver you give to a group and you don't have to worry about. He is super dependable and flexible, and he represents the company in a professional, courteous, and friendly manner. He is a true asset to Starr, completing 200+ trips per year and is 3 years accident free.
James Dickerson of Stout's Charter Service: Dickerson has been a motorcoach driver with Stouts for 8 years. He is respected by all, including his peers, who voted him to receive this award. He shows exemplary care to his motorcoach by maintaining the equipment well and routinely completing all pre- and post-trip inspections. His safety scores are among the best in their fleet. Additionally, he is one of the most requested drivers, due to his exceptional customer-service skills.
Congratulations to all the winners!
Visit gnjma.com for more information.
[03.16.23]