Details

Category: Industry News
After three years, the Chauffeur Driven Executive Retreat returned triumphantly with an amazing event in luxurious Miami Beach on June 12-14. From experienced never-miss-an-event attendees to new, fresh faces, the industry's best and brightest were on hand at the Loews Miami Beach and eager to learn and network with their peers and potential new business partners. Special thanks to our Platinum Sponsors Lancer Insurance and Dolphin Transportation Specialists for their part in making our return to Miami an unforgettable event.
From our opening night dinner party on Sunday evening to the last session on Tuesday afternoon, it was evident that our attendees were engaged and excited to be part of the retreat. We got things cooking with a dinner reception and open bar under the stars in the Loews beachfront (and poolside!) Americana Lawn. While a live band supplied Latin rhythms, Cuban-inspired cuisine was served to our guests, who were clearly enthusiastic about being among their industry friends once again.
"We had a great time. Thank you for all your work to make this event a success," says Maria Garza of Diamond Limousine & Sedan.
That energy continued into the classroom on Monday morning as we kicked off our educational programming with a pair of sessions from experts both in and out of the industry. First was United Next—How the Airline and Travel Industries Are Changing Post-COVID from Bob Barba from United Airlines. The veteran United sales professional shared his insight on the current face of global travel as well as where things are headed. Then Robyn Goldenberg of Strategy Leaders was joined by Simon Curtis of Curtis Gabriel for a presentation designed to help operators cope with the challenges of finding and keeping qualified staff. In Adapting Your Company Culture & Recruiting Practices to Find Top Talent, the pair looked at ways you can change the culture of your company to attract long-term employees, and provided tips on marketing your company to new prospective recruits.
"Great CD Retreat in Miami. Thank you to Chris Weiss, Jessica Pavlow, and the entire CD Team for putting on a wonderful retreat! It was great to spend time with friends and affiliates of the industry. Enjoyed the beach, the pool, and did some work too!" says Nancy Vargas of DH2 Transportation.
Some much-needed pool and beach time was built into our schedule, but for those looking to see a bit of Miami's artistic side, we offered a shuttle trip to the famed Wynwood Walls Urban Graffiti Art Museum. This outdoor gallery provided a glimpse of street art from some of the most acclaimed international artists working in the medium.
Miami's beautiful Biscayne Bay was the locale of our Monday night dinner reception, as our attendees cruised the open water aboard the Venetian Lady yacht. From a beautiful sunset to the opulent architecture of the waterfront homes, the boat tour provided a bit of the unforgettable vistas that make Miami so unique.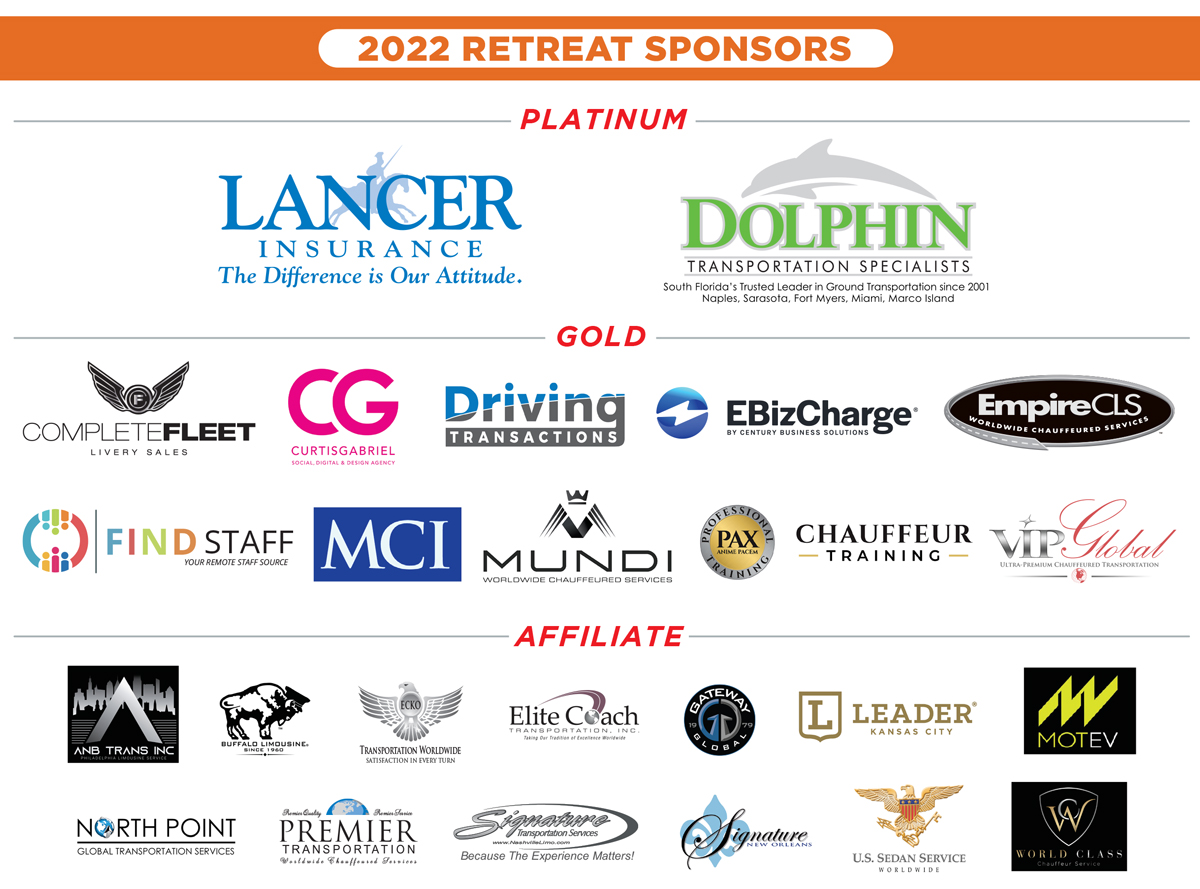 "Another great event … You guys rock," says Fernando Carlison of Mundi Limousine.
The education continued on Tuesday with a pair of superstar-heavy sessions. One of the standouts from the 2020 CD/NLA Virtual event was executive coach Barbara Burgess. We were so impressed by her outlook that we invited her to present at the Retreat. Do It Your Way: Phase Your Business in a Way That Works for You was a highly interactive seminar that challenged operators to chart (and share) a new course for an ideal business plan and lifestyle. Next was our M&A super session—Mergers, Acquisitions and Preparing for BIG Opportunities—featuring three powerhouse panelists: Ken Lucci of Driving Transactions, Matt Daus of Windels Marx, and Tom Byrne of Kaptyn. Highly detailed and instantly informative, this session offered an easy-to-understand look at the complex ins and outs of the M&A process, from valuing your business to the legal details that can kill a deal.
Our show came to a close on Tuesday afternoon with our Interactive Roundtable Classroom Competition. Teams of operators collaborated to problem-solve a set of everyday business challenges and then present their solutions to the room. There's no doubt that the groups definitely brought their A game, as the presentations were engaging and fun.
"Such an amazing visit to Miami with awesome industry folks. Thanks to Jessica Pavlow and Chris Weiss for awesome content and events," says Dave Uziel of Urban Worldwide.
We'll have a full retreat recap—including tons of photos!—in the July issue of the magazine, so stay tuned. In the meantime, start planning ahead for the fall as our show will return to the Gaylord National Resort & Convention Center just outside of Washington, D.C. on November 13-16.
"Another fantastic job. I can't wait for Washington in the fall," says Kevin Mullane of Silver Oak Transportation.
[06.16.22]
Details

Category: Industry News
The US Travel Association is reporting that nearly 4,800 attendees participated in the recent IPW 2022, which took place in Orlando, Florida, this past June 4-8. The annual event connects travel companies and organizations from across the industry—hotels, attractions, sports teams, cruise lines, airlines, and transportation companies—with buyers from around the world.
The association, which has been working diligently to urge the Biden administration to overturn the COVID-era pre-departure testing requirement for inbound vaccinated travelers to the US received the good news during the event that the mandate was being lifted as of June 12. The US was among the last major countries to drop the mandate, and associations across the industry have noted the serious impact it has had on the recovery of tourism to the US. Canada, following the lead of the US, also paused the random COVID testing among its vaccinated travelers, although it is expected to return in July.
USTA President & CEO Roger Dow is encouraged by the news, and shared an updated international travel forecast during the convention in light of the change. The international travel forecast now projects that international arrivals and spending will fully recover to 2019 levels by 2025, but the US could gain an additional 5.4 million visitors and $9 billion in spending by the end of 2022 with the removal of the pre-departure testing.
Dow, who is stepping down from the association this year, was also encouraged by the number of attendees from across the world who joined the Florida conference, even before the mandate was lifted.
"This IPW is sending a message that the US is open for business and eager to welcome travelers from around the world," said Dow. "We are taking a huge step forward here to bring back international travel, restore jobs, and re-establish the bonds that connect our countries and cultures."
In 2023, IPW heads to San Antonio, Texas—a first for the association—for its 54th annual conference May 20-24.
Visit ustravel.org or ipw.com for more information.
[06.15.22]
Details

Category: Industry News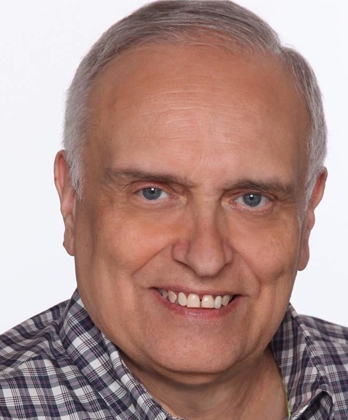 BCF newly elected Board Member Bill Yuhnke
In May, The Black Car Fund (BCF) announced the election of William "Bill" Yuhnke and Andrea Majer to its Board. Both new members were voted in unanimously by the Black Car Assistance Corporation, an industry trade group who is responsible for appointing six of the eleven board members for BCF.
Yuhnke is the president and CEO of Liberty Yellow Cab of Buffalo, as well as WEBR Radio 1440 AM. He has more than 35 years of experience in the ground transportation industry and currently manages the largest fleet of ground transportation vehicles in upstate New York. He is also a vice president, and longtime board member, of The Transportation Alliance and vice president of the Limousine, Bus, Taxi Operators of Upstate New York (LBTOUNY).
He has succeeded in expanding his company through diversification of its fleet to include paratransit vehicles; Liberty Yellow Cab of Buffalo is currently among the largest non-TNC bases of BCF outside of New York City. Yuhnke is also heavily involved in the local Buffalo community and established several programs such as: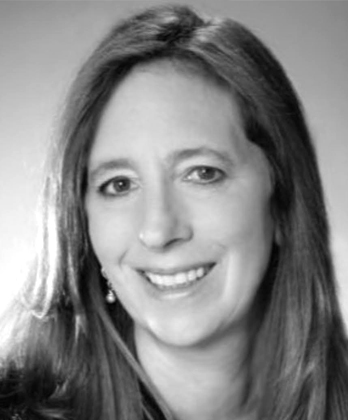 BCF newly elected Board Member Andrea Majer
The Safe Ride Program—Patrons are encouraged to surrender their car keys to bartenders in exchange for a free ride home, as well as a ride back to retrieve their vehicles the following day.
Liberty Ride for Life Program—Citizens are offered rides to blood donation centers free of charge.
Buffalo Bills Fans Safety Program—Transports football fans, who may have had too much to drink, safely back to their residences.
Andrea Majer is the executive vice president of Delux Transportation Services of Port Washington, N.Y. She has a career spanning nearly five decades in the limousine and taxi industry, beginning as a part-time driver while attending college working her way up to co-owner and COO of one of Long Island's largest transportation companies.
Majer has played an important role bringing Delux into the computer age and assuring that the company maintains state-of-the-art technology in all areas. Majer has been given citations from the Town of North Hempstead, Nassau County Legislature, Nassau County office of the Executive, Long Island Center for Business and Professional Women, and many years of Lancer's Safety Excellence Award.
Majer is also a proud member of the Long Island and New York communities. She currently sits on the Board of Project Independence, an initiative program of the Town of North Hempstead that affords many savings to its seniors. It provides a standard reduced fare, free transportation for weekly grocery shopping, and non-emergency medical transport for a nominal fee.

"I am excited to welcome Andrea and Bill, who are well-known in this industry, to The Black Car Fund's Board," said BCF Executive Chairman Berj Haroutunian. "The knowledge and experience that they bring to the Board is invaluable and will go a long way toward helping to guide The Black Car Fund into the future. We look forward to working with them to continue supporting our covered drivers."
"I have known Bill and Andrea for many years, and I can say without a doubt that they are supremely qualified to serve on The Black Car Fund's Board," said BCF Executive Director Ira Goldstein. "They bring a wealth of experience, but just as importantly, they provide a valuable geographic diversity to this Board. Bill and Andrea are our first Upstate New York and Long Island-based Board members, respectively, and their election ensures that our Board represents all of New York."
"After reviewing their resumes and qualifications, it was clear to me that Bill and Andrea would be extremely valuable additions to The Black Car Fund's Board," said The Black Car Assistance Corporation (BCAC) President Diana Clemente. "It's no surprise that the rest of the BCAC felt the same and elected them unanimously. As an operator myself, I know first-hand how important the work that The Black Car Fund does truly is. With Bill and Andrea on board, I look forward to years of fruitful cooperation and contribution to the growth and success of The Fund."
Visit nybcf.org for more information.
[06.10.22]