Details

Category: Industry News
The American Bus Association (ABA) announced that it was moving its annual ABA's Marketplace for 2021 from January to June 18-22 in Baltimore.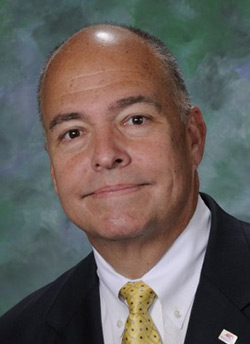 ABA President & CEO Peter Pantuso
In a letter to the membership ABA President & CEO Peter Pantuso said:
"This week, the ABA Board of Directors held their annual Fall Board meeting virtually. The meeting focused on how we can continue to best serve all of our members during these uncertain times.
"One outcome of these discussions was ABA's Marketplace in 2021. From talking to many of you, there was a concern January is too soon for you to be traveling and reconnecting with colleagues when much of the group travel business had not yet returned. Early during the COVID-19 crisis ABA worked with our partners at Visit Baltimore and secured backup dates for the 2021 Marketplace. Therefore, the Board has voted to move the 2021 Marketplace and Busworld North America from January to June 18-22, 2021. Everyone believes that by June we will be well on our way to recovery. The Board wants to give a hearty thank you to Al Hutchinson and his team at Visit Baltimore for working with us to make Marketplace and Busworld North American in June a reality.
"Through this time of evolution as the industry learns to adapt and work in our new normal, ABA's Marketplace is also evolving. We recognize that you look forward to ABA's Marketplace to kick start your year and we want to still give you an experience that will help bolster your 2021. First, we will hold our Winter Board meeting virtually in January as planned, and will also hold a virtual Annual Meeting at the end of January. The Annual Meeting being open to the entire motorcoach, tour and travel industry whether you are a member or not. In addition, we are developing Marketplace OnDemand, which will launch in January and run until we meet in Baltimore on June 22. During this time you will have access to your Marketplace passport, exclusive education, and the ability to do business with one another and reconnect with colleagues and friends virtually. Marketplace OnDemand will be available to all who have registered for Marketplace in Baltimore to ensure you have the best Marketplace experience throughout the year and when you arrive in Baltimore. Stay tuned for more exciting details in the coming months. Registration re-opens on Oct. 1.
"I also want to note that this change is a pandemic-only occurrence, we will be returning to our regularly scheduled Marketplace in January 2022 in Grapevine, Texas.
"I want to thank our Board of Directors for their continued commitment to our membership and ensuring that the entire industry can come together and recover and evolve to be stronger than ever."
Visit marketplace.buses.org for more information on the 2021 Marketplace.
[09.25.20]
Details

Category: Industry News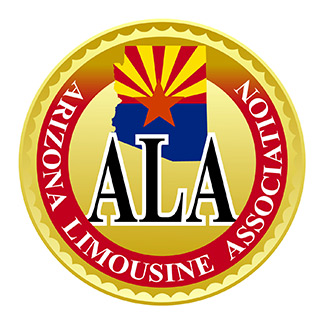 On September 22, the Arizona Limousine Association (ALA) hosted an informational Zoom conference, which included ALA members, its Board of Directors, and two industry guest speakers. ALA Board Member Jim Luff of Ecko Worldwide/Chosen Payments organized and moderated the conference on behalf of ALA and Chosen Payments.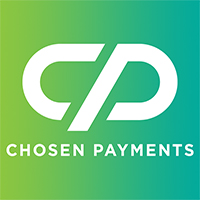 The informational conference included presentations by Luff as well as industry veterans, Michael Barreto from Metropolis Passenger Logistics and Lou Gastaldi from Garden State A-1 Car & Limousine Service.
Barreto is the host of the Back in Black Limo Recovery Benchmarking Group that meets every Wednesday via a Zoom conference. The group includes participants from across America as well as from other countries who participate in industry benchmarking discussions. 
Michael Barreto of Metropolis Passenger Logistics
During the meeting, Luff shared a creative and successful way of marketing with Starbucks gift cards. Ecko Worldwide recently launched a campaign called "Let me buy you a cup of coffee" that included the use of snail mail, email, and follow-up phone calls. The initial campaign explained that onsite visits are not practical during the pandemic but encouraged recipients to grab a cup of coffee (via an enclosed gift card) while reading an accompanying brochure. The campaign landed seven new clients over a 10-day period.
Industry veteran Gastaldi then shared his wisdom of 35 years in the luxury ground transportation industry, including survival tactics he used with events that have previously rocked our space, including Black Monday, 9/11, and the 2007/2008 recession. He also shared a unique concept for selling or acquiring transportation companies that are win-win for both parties in a "rent-to-own" type of transaction.
ALA President Jeff Conly said the association was looking for a method to continue to provide value to its members as well as being a source of inspiration and hope during the pandemic.
Visit azlimousineassociation.com for more information.
[09.24.20]
Details

Category: Industry News
We're stoked to announce that our first-ever CD/NLA Virtual will be coming to your living room, your office, your car, or anywhere you want to join us this November 17-18 (postponed from our original October dates post-election). We're taking what you love about the show—networking and loads of education—and making it accessible and affordable to any operator regardless of size, years in business, or location. You know we can't resist putting our CD/NLA spin on events, so this won't be some boring Zoom call with monotone speakers and snooze-worthy PowerPoints.

Like you, we've had to scrap the playbook for 2020 and roll with new ways to keep our industry united, informed, and determined for the long haul. The CD/NLA Show Education Committee—led by co-chairs Tracy Raimer of Windy City Limousine & Bus and Jason Sharenow of Broadway Elite Worldwide—and the leadership at both CD and the NLA have been planning and plotting the various educational sessions to meet the fluctuating business landscape. Yes, there are opportunities out there, and our sessions will inspire you to think differently and position you to take advantage of them. If you're serious about fighting on another day and coming out stronger on the other side, then it's never been more important to attend.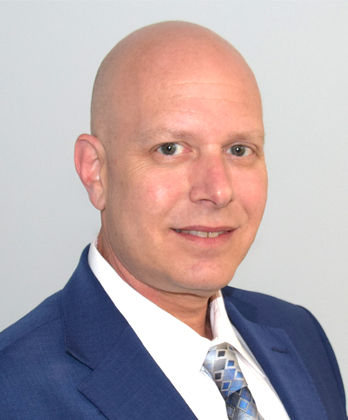 CD Publisher Chris Weiss
"We all want to attend an actual in-person show, but rest assured that this will be the next best thing," says CD Publisher Chris Weiss. "The sessions and educational content are going to be exactly the inspiration and guidance you need to continue to weather the storm and stay strong for the reboot. And the Mentoring Program and various breakouts will give you a taste of that industry camaraderie we are all craving."
The focus of this event is on resetting your business, which our sessions will attack from every angle, including financial planning and preserving cash flow, forecasting the global economy, diversification and pursuing various verticals, handling crisis management, and dealing with employee issues. We'll also delve into the latest FMCSA regulations, check in with how our peers are doing around the world as we're all recovering in different ways and at different rates, and fearlessly address mental wellness for you and your team as we all chart these unprecedented waters—you are absolutely not alone.

Bill Faeth of Limo University—who has arguably been a leading voice of recovery, tough love, and positive thinking over the past few months—will also be holding several sessions during the event, the details of which will be released in the next few weeks with the full event schedule. We're also working on some additional breakout sessions via Zoom (unlike the main sessions) that will feature smaller groups for more intimate conversations.
Best of all, sessions will be recorded so that you don't have to worry about missing any content in our concurrent events—or if you have to duck out to handle business.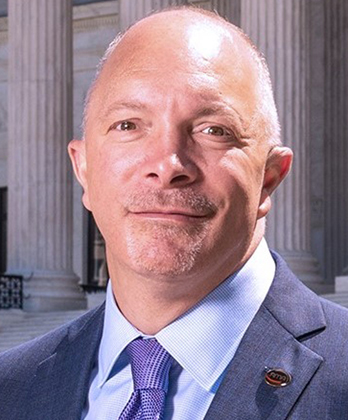 NLA President Robert Alexander
"The planning of this virtual event is bittersweet. The NLA and Chauffeur Driven are putting a lot energy into CD/NLA Virtual to make it the best possible substitute for our beloved in-person event. While nothing will fully be able to replace the in-person networking and clinking of glasses, we are excited to bring valuable education to our members and the industry virtually. Every day looks brighter and we look forward to this and future events being a part of your success," says NLA President Robert Alexander of RMA Worldwide.
As for networking, what we DO have are your returning faves, virtually. If you like our Operator Mentoring Program, then you're going to love our virtual version this year. Operators will once again be paired with smart business mentors—seasoned veterans and emerging NextGen leaders alike—for a pick-their-brain session unlike any other. The hallmark of this event is the conversation it inspires among the group, so let the dialogue begin.
After our Welcome Address on opening day, we launch with our most important sessions focusing on best practices, followed later in the day with a deep dive into the economic outlook and recovery. We also invite our leading ladies, with their beverage of choice, to join us for our Women in the Industry event, scheduled for Tuesday evening. We'll start our second day with a candid discussion with Alexander, Faeth, Weiss, and some surprise guests, and conclude the whole shindig with our Closing Network Happy Hour in classic CD/NLA style. Stay tuned!
Over the next few weeks, we'll share the latest details via social media and in both the NLA's and CD's weekly e-news as we inch closer to the event. Sponsorship opportunities are also still available; contact Chris Weiss at chris@chauffeurdriven.com for more information. Our affordable event pricing is tiered so that you can include your whole team. In a world of uncertainty, you can bet that there will be some pretty intense industry unity happening this November 17-18 online!
[09.23.20]