Details

Category: Industry News
The search is over! The United Motorcoach Association (UMA) recently announced that Scott Michael has been named president & CEO, following a nationwide recruitment process that began in June. Michael began his tenure on October 4. Current President & CEO Larry Killingsworth will stay on at UMA during the month of October to facilitate a smooth transition.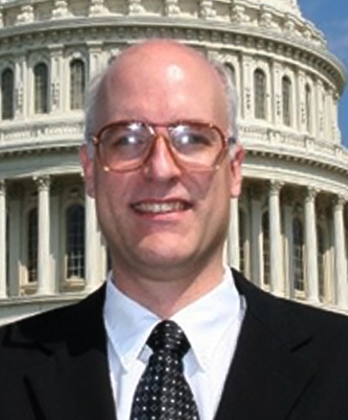 New UMA President & CEO Scott Michael
Michael is an experienced association executive who comes to UMA following extensive leadership experience in the transportation industry, where he was the president & CEO of the American Moving and Storage Association (AMSA).

UMA Vice Chair David Moody of Randleman, N.C.-based Holiday Companies led the executive search along with other UMA members. "After months of work, perusing through resumes, Zoom interviews, and in-person interviews," he said, "I believe that UMA has found the individual with the right skill set and experience to move our organization and industry forward as we rebound, restore, and learn what normal is again."
Over 26 years at AMSA, a trade association for the moving industry that has since merged into the American Trucking Associations, Michael had numerous roles, including serving as the industry's liaison with its largest customer, the US military, helping improve the process for relocating military families with every change in duty station. He also ran the association's Membership Department, recruiting and retaining 3,000 members.
The culmination of his work at AMSA was five years as president & CEO, where he strengthened the association's lobbying team to focus on consumer protection issues, served on an FMCSA Working Group to streamline paperwork, enhanced the criteria for the industry's ProMover certification program, oversaw the termination of the group's pension plan, and moved the association's headquarters to a new location.
Michael also was executive director of the Moving and Storage Institute, a philanthropic organization that raised funds for scholarships, training, and industry research. He served on the Board of Directors of the American Highway Users Alliance to promote infrastructure and highway safety and was the moving industry's representative to the National Defense Transportation Association.
Visit uma.org for more information.
[10.04.21]
Details

Category: Industry News
More than 2,600 attendees from 52 countries gathered in Las Vegas, Nevada, September 18-22 for the 52nd annual IPW—the travel industry's premier international marketplace and the largest generator of travel to the United States, presented by the US Travel Association.
With health and safety practices at the forefront, IPW gathered global travel professionals, including US destinations, hotels, attractions, sports teams, cruise lines, airlines, and transportation companies, together with international tour operators, buyers, and wholesalers from around the world, to meet under one roof—the new West Hall of the Las Vegas Convention Center—for three days of business appointments that will draw future travel and tourism business to the US and facilitate an industrywide recovery.
The delegation included more than 300 members of the media. Reporters covered the event itself, and also met with travel business and destination leaders at the Media Marketplace to generate stories encouraging travel to the US.
IPW took place as the Biden administration announced it would reopen the country to international air travel for vaccinated travelers worldwide in November.
"The November reopening of international air travel to vaccinated travelers is a critical turning point in our industry's recovery—and the announcement couldn't have come at a more perfect time, on the opening day of IPW," said US Travel Association President & CEO Roger Dow. "IPW is not only reuniting the world, it's a stage for rebuilding relationships and conducting business that will lead to the full return of inbound travel."
In 2021, IPW included significant new elements that were designed to add value for attendees and enhance the experience overall. New this year was IPW Focus, an educational program that provided programming across an array of topics, from technology and innovation to research and insights, presented by thought leaders and innovators. IPW also coordinated with the trade show company Connect Travel to co-locate several events around this year's event.
Brand USA, the destination marketing organization for the United States, returned as the premier sponsor of IPW 2021.
Las Vegas was set to play host to IPW in 2020, but US Travel announced the event's cancelation at the onset of the COVID pandemic. Sin City has served as host site for IPW four other times, most recently in 2013.
IPW 2022 will take place June 4-8, 2022, in Orlando, Florida.
Visit ipw.com for more information. 
[10.04.21]
Details

Category: Industry News
Though the CD/NLA Show is just two weeks away, there's still time to register. Head on over to cdnlashow.com to get your show pass for what is guaranteed to be THE industry event of 2021. Held at the luxurious, all-under-one-roof Gaylord Texan Resort and Convention Center from October 10-13, the CD/NLA Show promises four days of networking, education, and fun. Not only does the show offer a great opportunity to reconnect with your peers and colleagues after what can best be called an extended break, it's also the chance to get instantly actionable advice and share best practices with your colleagues for restarting your business. Don't forget, current NLA members get $75 off the registration price; there's still time to save.
And speaking of the Gaylord Texan… have we mentioned its convenient location? Situated just minutes from the Dallas/Ft. Worth International Airport (we clocked it using a real-time app as a nine-minute commute during rush hour), it's also about a 30-minute drive from Dallas Love Field Airport (the hub for Southwest Airlines). Whatever your means of travel, the Gaylord Texan is easy to get to.
While the CD/NLA Show is jam-packed with sessions, networking events, and forums, not to mention a bustling show floor, we know that many of you look forward to our after-hours parties and events. This year's no different; in fact, we have two events that are gonna let you party like it's…well, 2019. What's more, we've tapped some industry talent to help raise the roof. First, for our A Little Bit of Country, A Whole Lotta Rock 'n Roll Opening Night Party on Sunday at 9:30pm, we've got live rock and roll and country hits from Sound Judgment, a band of consisting of legal professionals that features none other than industry champion and CD columnist Matt Daus of Windels Marx. Slip on your hat and boots or lace up your dancing shoes cause this will be one rocking evening sponsored by Chosen Payments. Then, on Monday night, we're going to turn the Gaylord into Club CD/NLA, with help from DJ Claude (aka Claude Cristea of Williamsburg Chauffeur Service). He'll be spinning the tunes and dropping the beats from 9:30pm to midnight courtesy of sponsors AJL International, ECS Transportation Group, and Premier Transportation of Dallas.
Meanwhile, if you're heading to the CD/NLA Show, please take a minute to familiarize yourself with our COVID protocols. All attendees and staff will be required to present proof of vaccination or a negative COVID test. Click here for our full protocol.
Visit cdnlashow.com for more details.
[09.29.21]