Details

Category: Industry News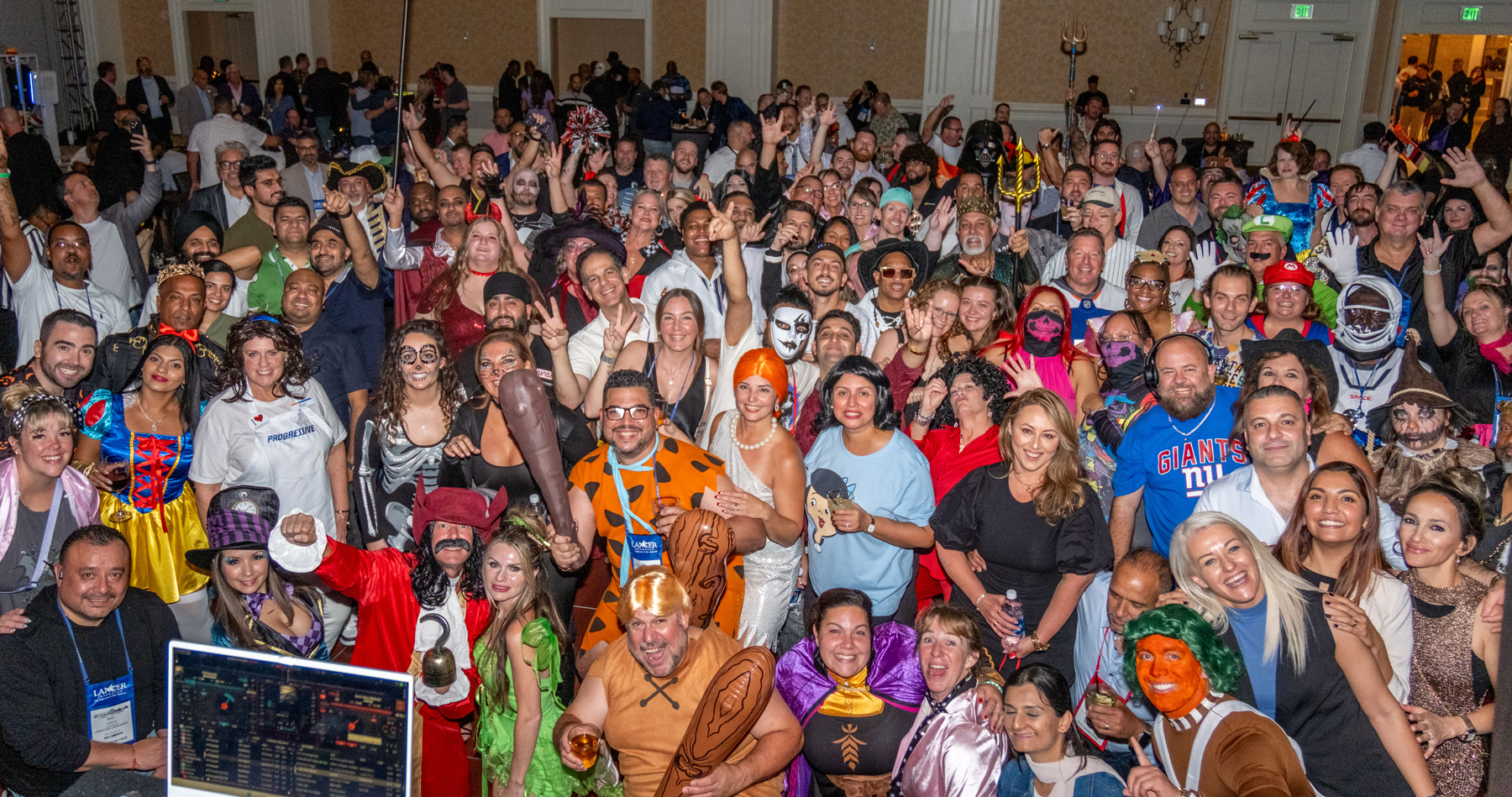 With on-point education and speakers, an action-packed show floor, and electric nightlife, we've put the wraps on the 2023 CD/NLA Show, held October 22-25 at the Gaylord Palms Resort & Convention Center just outside of Orlando. Many thanks to all our attendees, exhibitors, speakers, moderators, mentors, committee members, and sponsors—including Title Sponsor Volvo—for making the show such a raging success!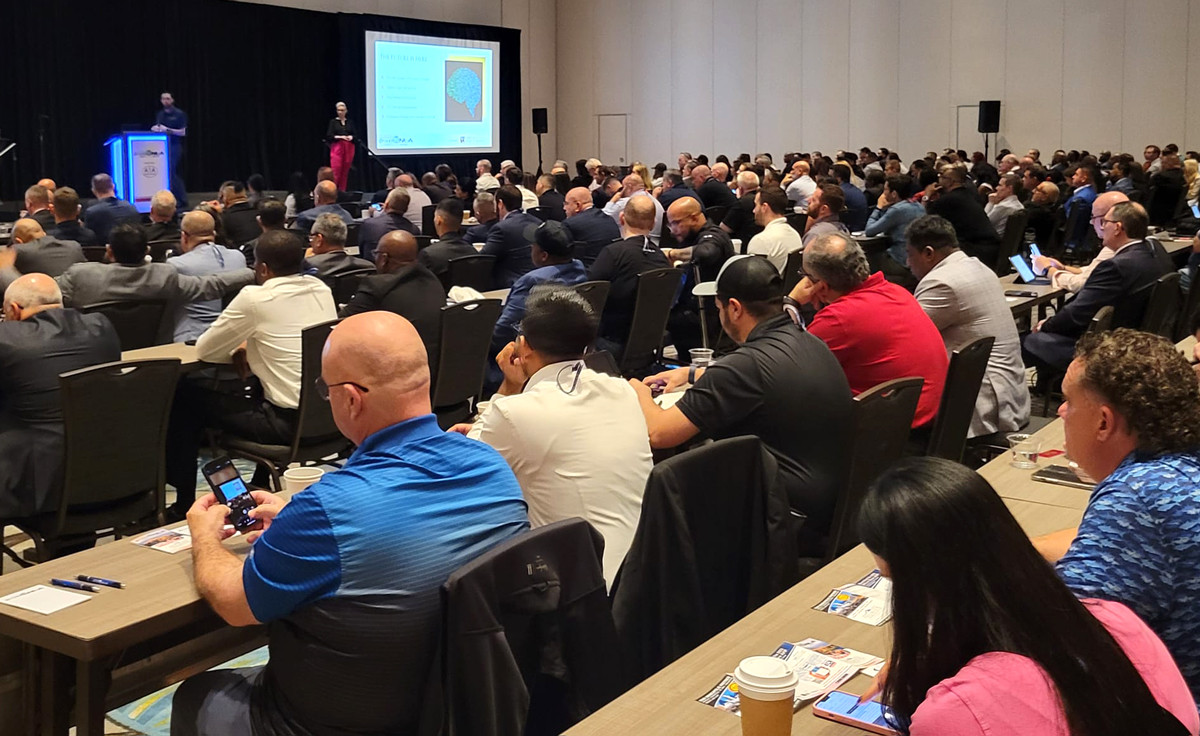 Nearly 1,300 industry professionals from around the globe were in attendance, which not only gave us the opportunity to meet countless new faces, but also let us reconnect and spend time with many of our long-standing industry friends and peers. And, we couldn't be prouder of the overwhelmingly positive feedback we've received—both during and show—and on Facebook.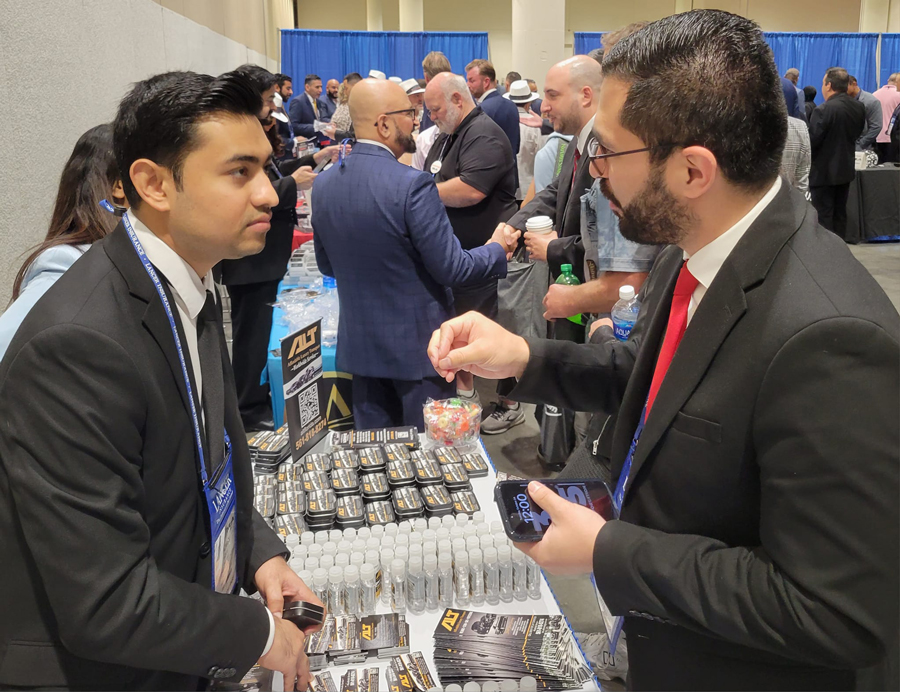 "It was an amazing show, and next-level education at the 2023 CD/NLA Show in Orlando this year. Hats off to CD President Chris Weiss and his amazing team at Chauffeur Driven for all their hard work and preparation for the show. It was great to see everyone and meet new people. I look forward to Vegas in 2024," said Anthony Asaro of Desert Rose Limousine.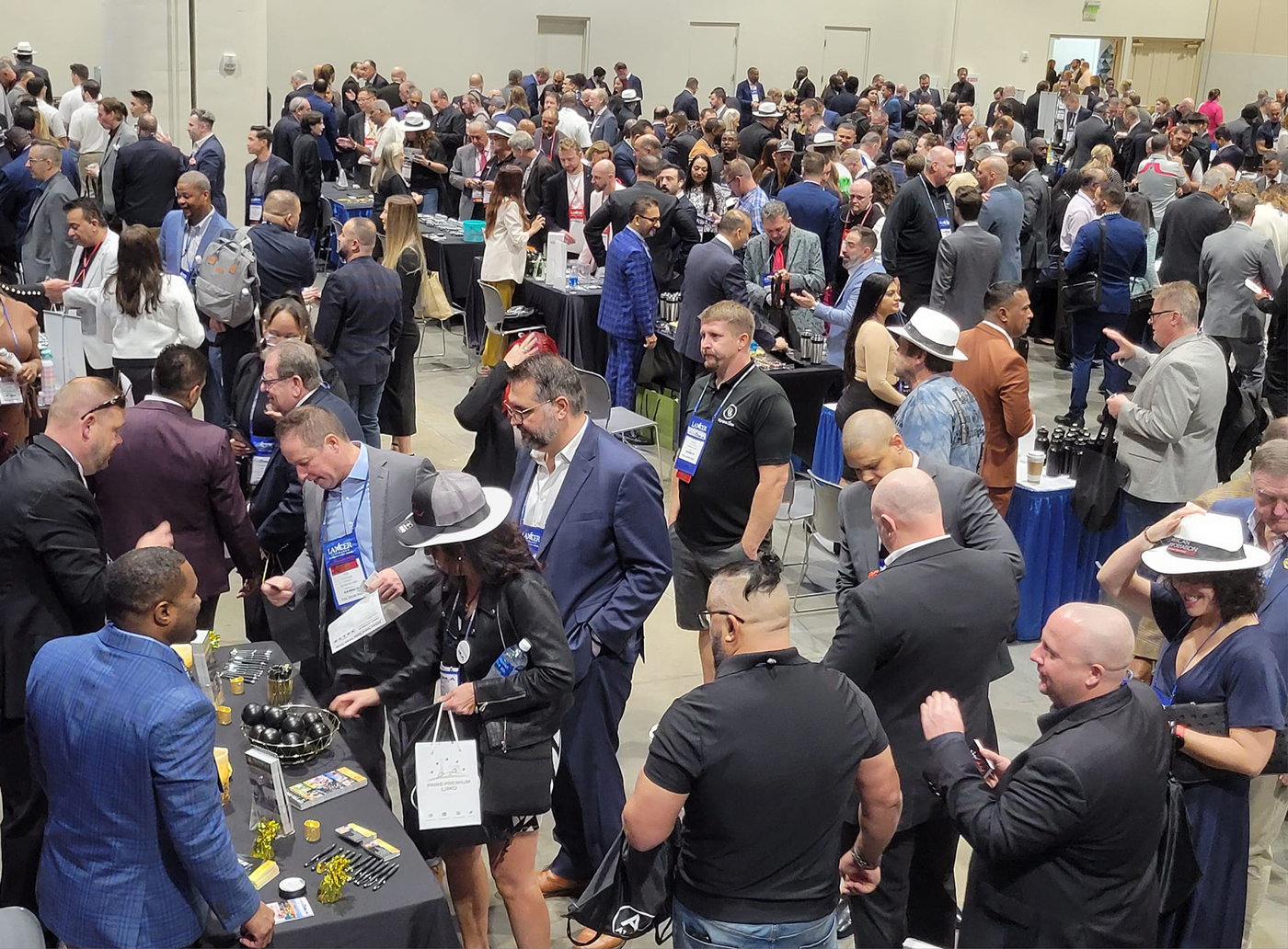 "We were thrilled to attend the CD/NLA Show in Orlando this week, staying ahead of the curve to provide the best for our Atlanta clients. Building strong connections with our fantastic affiliates nationwide is the icing on the cake. A huge shoutout to Jessica Pavlow and Chris Weiss for making it all happen," said Maria Priestly of Empress Elite Limousine.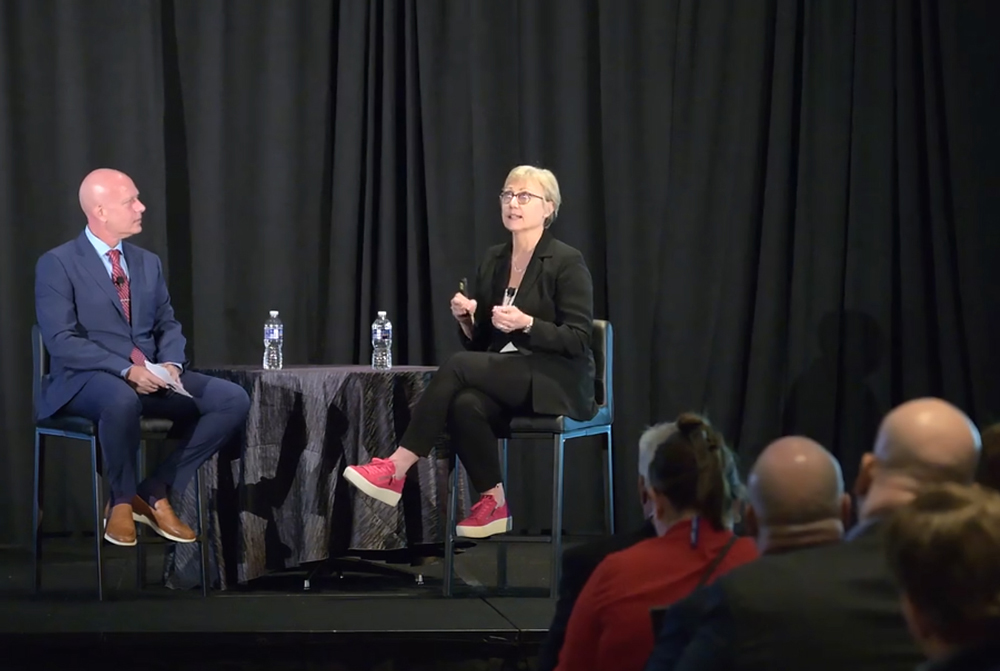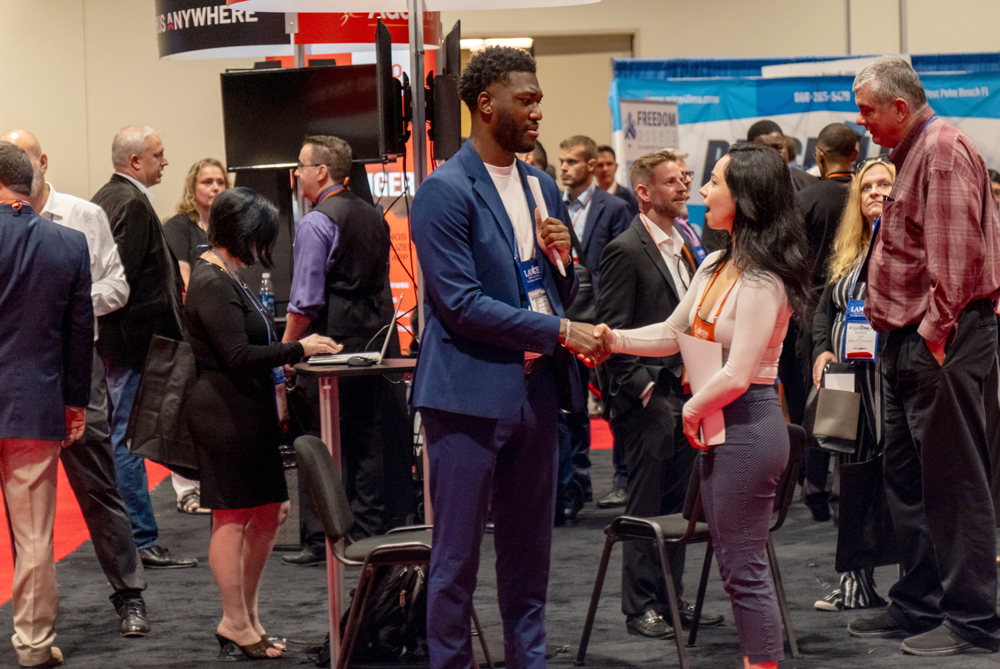 Our stellar CD/NLA Show Education Committee—led by co-chairs Jason Sharenow of Broadway Elite Worldwide and Karl Guenther of Statement Limousine—put together a curriculum that was loaded with timely and valuable sessions that proved to be beneficial to operators of all sizes and markets. Whether it was unraveling the secrets to using AI, getting the low-down on building a continuity plan, mastering financial solutions, or learning about HR do's and don'ts, not to mention our numerous conversation-stirring morning roundtables, the Orlando show was loaded with immediate takeaway designed to improve operations. What's more, the standing-room-only State of the Industry (sponsored by Driving Transactions) provided valuable insights into where our industry (and economy) is headed by way of a one-on-one discussion between Weiss and Suzanne Neufang of the Global Business Travel Association, along with a presentation from Sean Snaith, Ph.D. of the Institute for Economic Forecasting, University of Central Florida. Also, thanks to Education Sponsor A1A Global as well as Coffee Sponsor Buffalo Limousine and A/V Sponsors The Driver Provider and Executive CLS for making it all possible.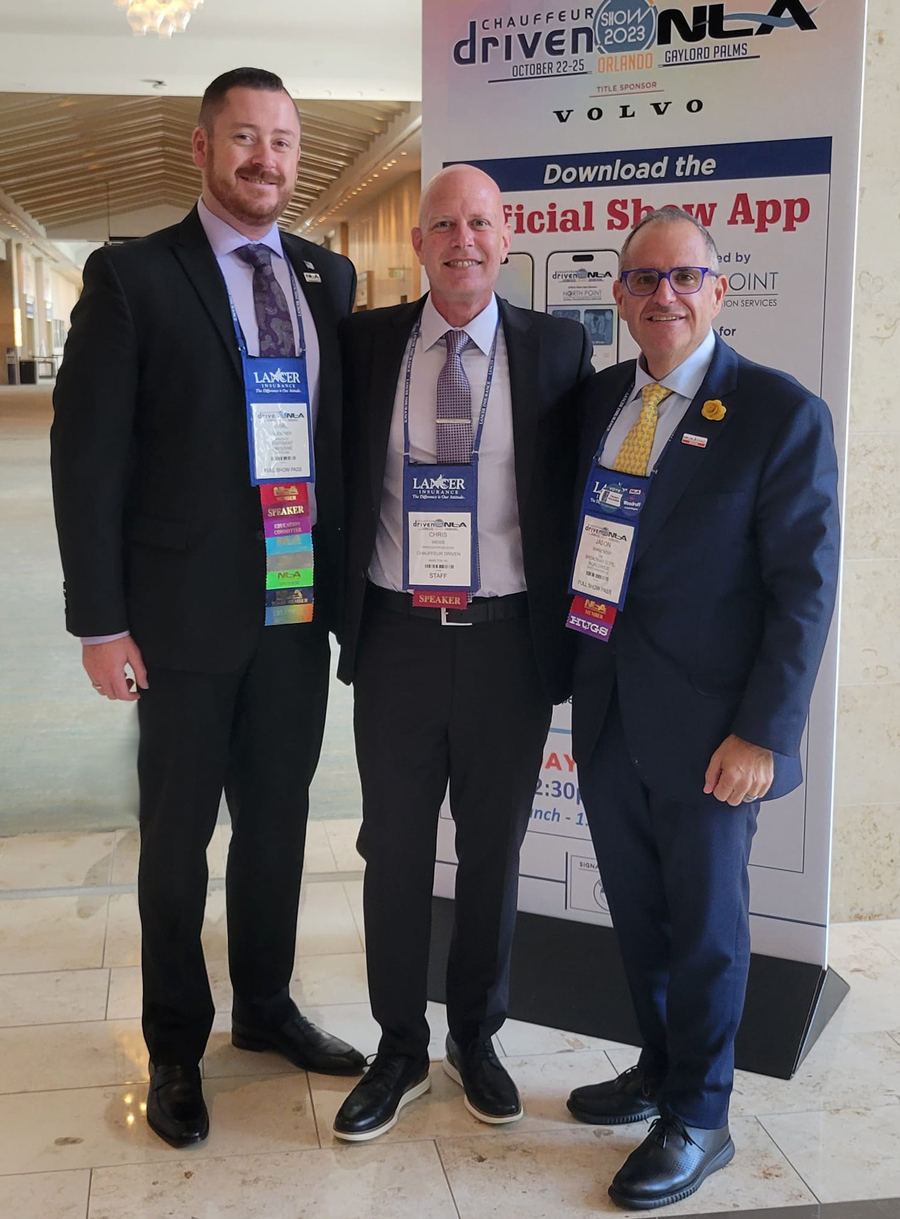 "The 2023 CD/NLA Show was another successful conference. Thank you to the entire CD/NLA team, along with the Show Education Committee Co-chairs Jason Sharenow and Karl Guenther for the countless hours to put this event together. We truly enjoy our time being around our industry colleagues and friends," said Moe Bouayad of Crown Worldwide.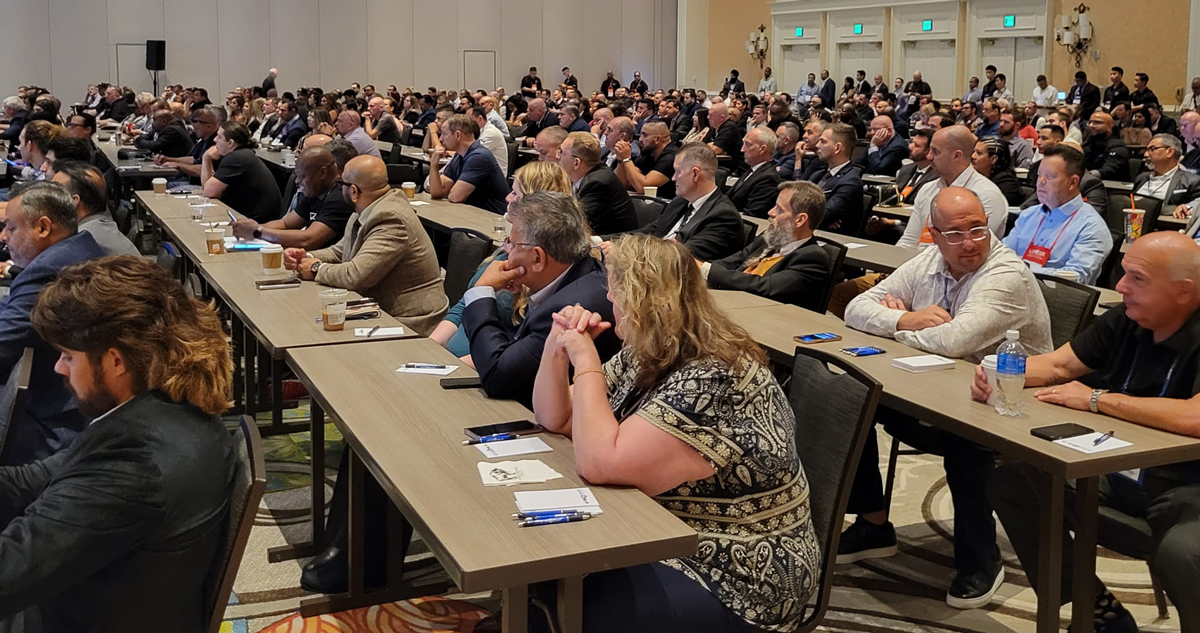 "From insightful seminars to belly-aching laughs, the CD/NLA Show had it all. Thanks to the entire Chauffeur Driven/NLA team and all the incredible industry friends who made it a memorable show," wrote Ariadna Noches of Mundi Limos.
But, as always, networking was the name of the game, as opportunities to share and learn among peers were in abundance. Dedicated events like our bustling Affiliate Central Global Partner Forum (sponsored by Volvo), perennial favorite Operator Mentoring Program, and our always-popular Women in the Industry Networking Event (again sponsored by Driving Transactions) were all met with raves from our attendees. Moreover, the Association Summit highlighted the advocacy and efforts made on behalf of the industry by the leaders from industry associations around the country. With this lineup, and ample opportunities for some face-to-face time during breakfast or at the Gaylord's bars & restaurants, CD/NLA Show veterans and newcomers alike made some fresh connections.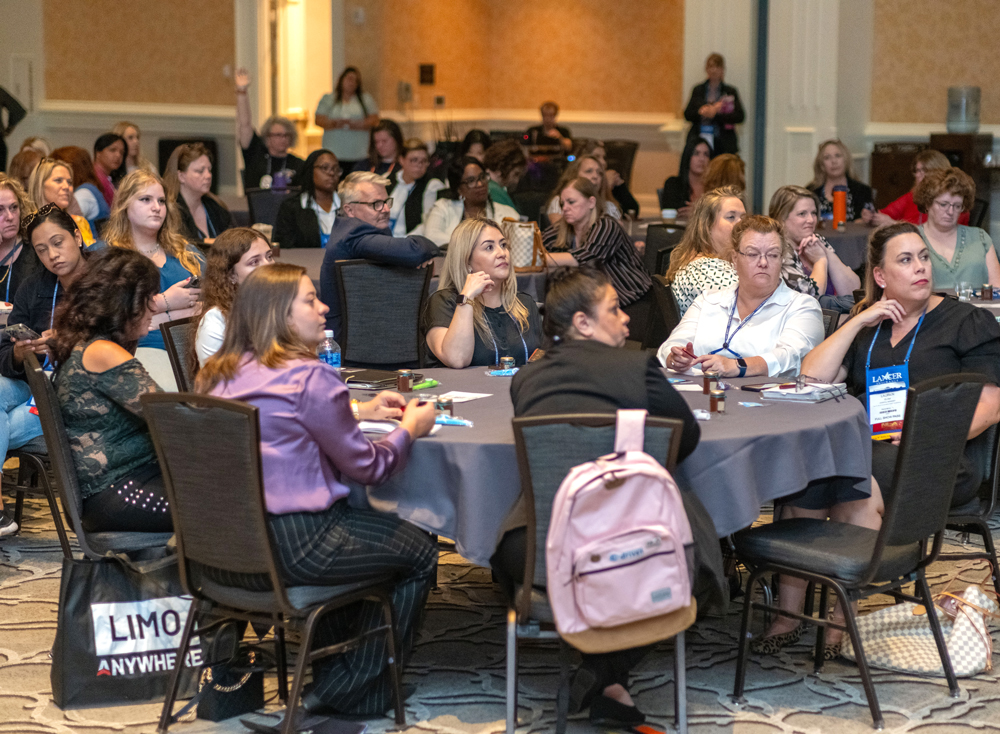 "Had a great time at the CD/NLA Show in Orlando. It was great to see everyone, catch up, talk business, and have some fun. See you all in Vegas," said Guri Rajput of SRTC Limo Worldwide.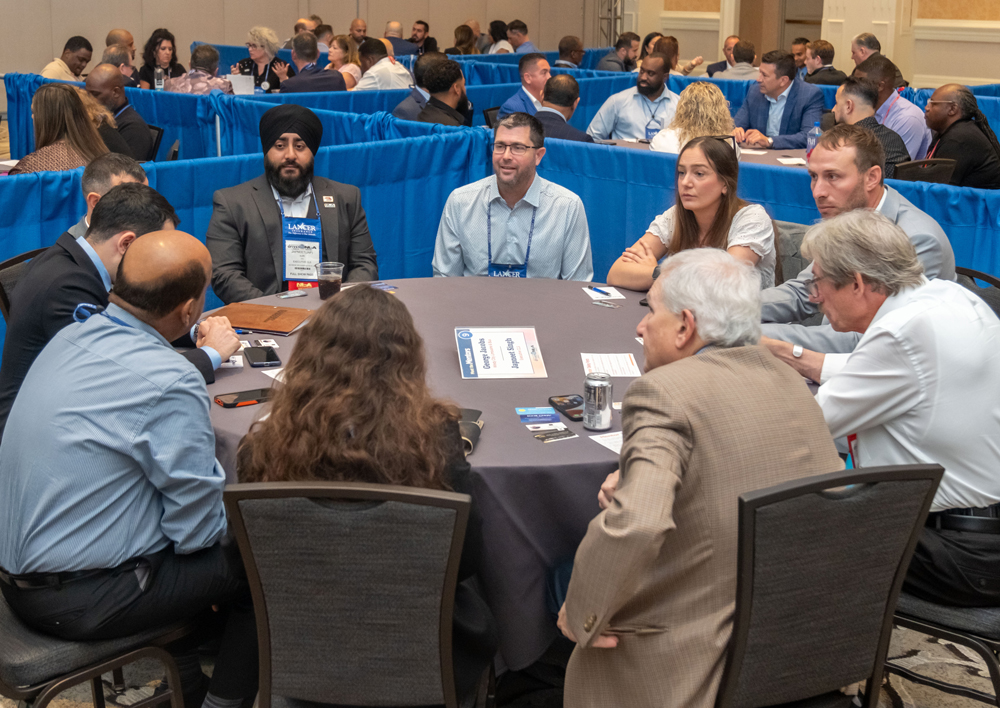 The networking and camaraderie continued into sundown as our always-popular nightlife events raised the roof. On Sunday evening, attendees were welcomed onto the show floor for an opening night party sponsored by TEMSA that not only offered previews of the vehicles, products, and services available at the convention, but also some fun courtesy of magicians, tarot reader, and a caricaturist! The following night, guests showed their spooky sides at the Monday Night Halloween Party sponsored by ANB Trans, Centennial Worldwide Chauffeured Transportation, and Crown Worldwide Transportation. While Michael Myers and Ghostface roamed the room creeping out partygoers, everyone showed their wild and creative sides. From Darth Vader to Aquaman to the Super Mario crew and Pink Ladies—and even a funky chicken—a great time was had by all.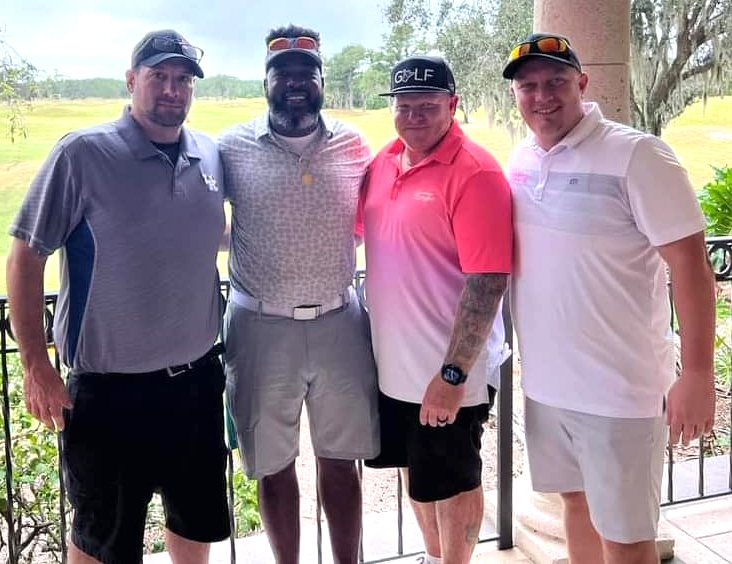 We closed things out on Wednesday with our wildly successful charity golf outing at nearby Falcon's Fire Golf Club. More than $22,000 was raised for ALS in honor of legendary industry consultant Tommy Mazza. Many thanks to the golfers and sponsors who made the outing a huge triumph.
If you missed this fall's CD/NLA Show in Orlando, have no fear. Things are already revving up for the return of the CD/NLA Show in Las Vegas! Join us March 3-6 at the spectacular MGM Grand Las Vegas Hotel & Casino for four days of world-class education and networking, and stay tuned to cdnlavegas.com for upcoming details.
We'll have a recap and photo gallery in the next issue of Chauffeur Driven. [10.30.23]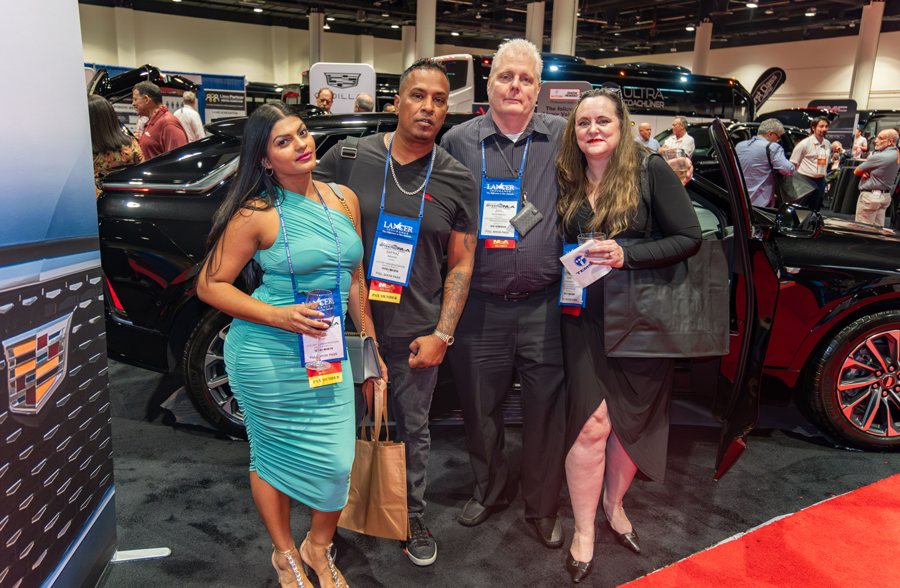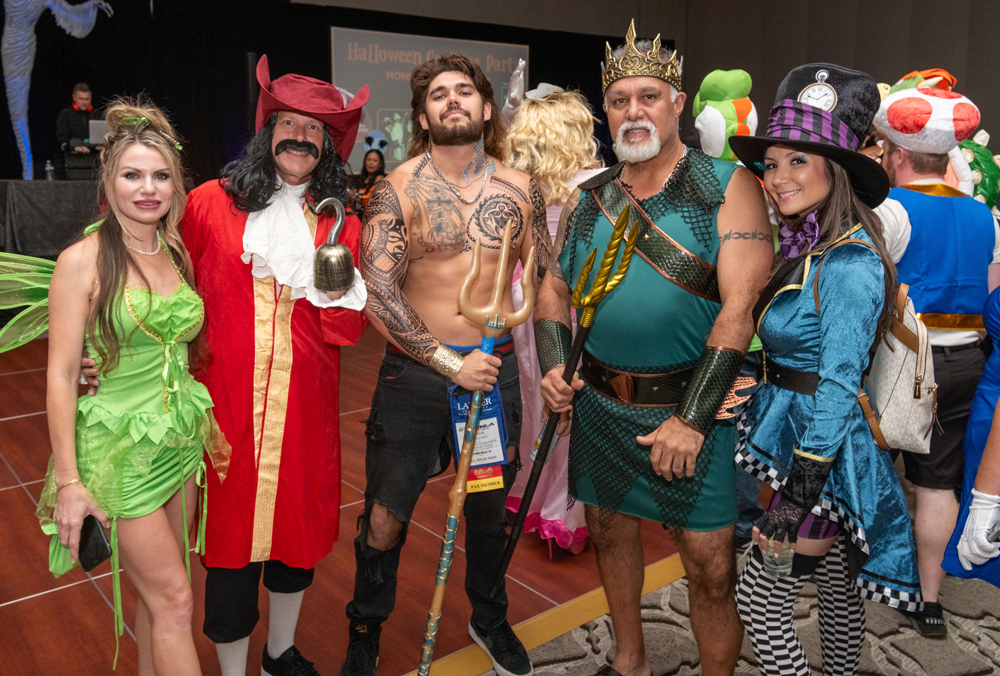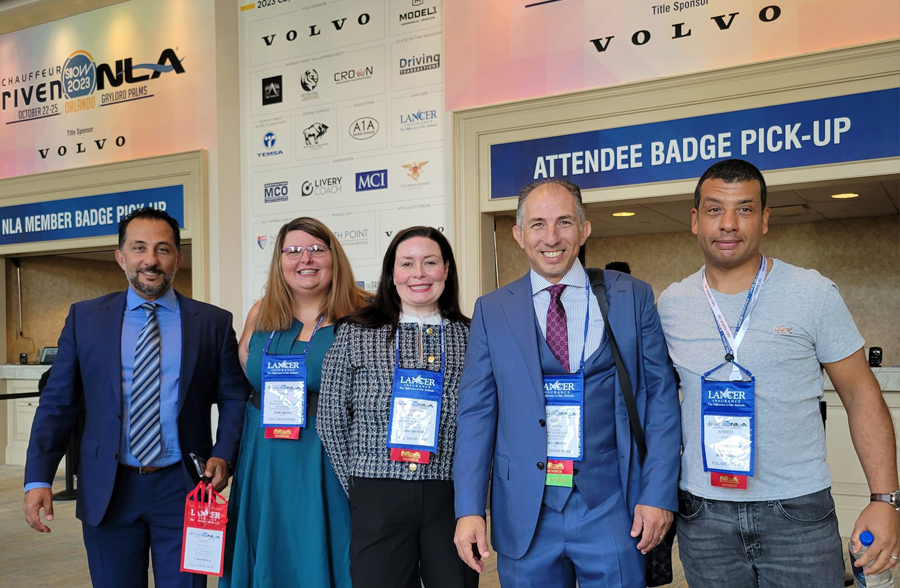 Details

Category: Industry News
Independent bus and coach manufacturer NFI Group recently announced that NFI (and subsidiaries New Flyer of America, Motor Coach Industries, ARBOC Specialty Vehicles, and Alexander Dennis Incorporated) is now a qualified manufacturer for the commercial clean vehicle credit under the Inflation Reduction Act. NFI's electric vehicles in the United States are eligible for up to $40,000 in tax credits per vehicle, with no current limit as to the number of tax credits a business can claim. NFI is pleased to be able to support its customers with more information regarding how they may be able to claim this credit with respect to their vehicle purchases.
The manufacturer also recapped a successful week attending the American Public Transportation Association (APTA) TRANSform Conference and Expo in Orlando, Fla., earlier in October. NFI showcased its mobility solutions ecosystem and market-leading vehicle lineup, with attendance from all NFI subsidiaries.
"It was fantastic to reconnect with our customers, suppliers, and industry partners this past week at APTA EXPO, where we showcased NFI's mobility solution ecosystem, which includes vehicles; infrastructure; parts and service; workforce development and training; connected technology; and vehicle financing. As we focus on ramping up our production rates to execute on our record backlog, we were proud to display our continued commitment and dedication to the transportation industry in North America. Thank you to the entire APTA team for another hugely successful event," said NFI President and Chief Executive Officer Paul Soubry.
NFI hosted numerous events and training sessions in its booth—covering NFI's innovative battery-electric and fuel cell-electric bus offering, the NFI Connect data platform, NFI Service Centers, and NFI Infrastructure Solutions—bringing together customers, suppliers, and industry partners for collaborative conversations. NFI also honored the late David Warren's contributions to the transit industry.
On October 9, NFI announced the option to add a seventh and eighth string of batteries to New Flyer's battery-electric Xcelsior CHARGE NG 60-foot bus, which increases the range of the bus by over 30 percent. The additional range provided by these new battery options, combined with the large passenger capacity of the 60-foot model, makes the New Flyer 60-foot EV ideal for use in high-volume traffic routes and bus rapid transit (BRT).
On October 10, NFI introduced another technological advancement—New Flyer's battery-electric Xcelsior CHARGE NG 40-foot transit bus designed with a three-door configuration to enable more efficient and flexible boarding for BRT projects. NFI announced California's Omnitrans as the first transit agency that ordered the new 40-foot EV with three doors, which was jointly announced with Erin Rogers, CEO and General Manager, Omnitrans. The order included 18 battery-electric Xcelsior CHARGE NG 40-foot buses and four fuel cell-electric Xcelsior CHARGE FC 40-foot buses.
Visit nfigroup.com for more information.
[10.30.23]
Details

Category: Industry News
Motor Coach Industries (MCI) has announced Page Large as regional vice president for new and pre-owned coach sales in the Southeast region. Reporting directly to Vice President of Private Sector Sales Tom Wagner, Large is based in Franklin, Tenn., and is responsible for coach sales in North Carolina, South Carolina, Tennessee, Alabama, Florida, and Georgia.
Leveraging 8 years of service with NFI Parts, Large is known for his expertise in relationship building and key account management. His transition to MCI is a testament to his commitment to the motor coach industry. Page's extensive experience with MCI's customer base makes him an invaluable asset to our team.
"We are thrilled to welcome Page on board. After working side-by-side with Page as a regional sales manager for NFI Parts, we know his experience and dedication make him a perfect fit to expand MCI coach sales in the southeast region," said Wagner. "MCI continues to increase its support team and presence in the southeast in lockstep with customer needs by enhancing its in-field technical support and looking for an additional service location. Page's experience is crucial to executing our growth strategy in this region."
Before joining MCI and NFI Parts, Large served in other technical sales and business development positions at the commercial fleet level for over 10 years.
Visit mcicoach.com for more information.
[10.27.23]